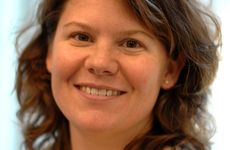 NEW YORK (GenomeWeb) – After being a director of a molecular genetics laboratory for 15 years, Heidi Rehm left Partners HealthCare Personalized Medicine's Laboratory for Molecular Medicine this spring to become Chief Genomics Officer at Massachusetts General Hospital's Department of Medicine and its Center for Genomic Medicine.
In her new role, she plans to help advance the use of genetics and genomics in medicine through various initiatives and studies, including a planned genomic risk clinic, a whole-genome sequencing demonstration project, improved physician education, and a requirement for testing labs to share their data.
Seeing genetic testing move from single-gene tests to panels, exomes, and genomes over the years, Rehm said, she felt that laboratories had achieved great technical capabilities, "but we still were not delivering genetic testing to the patients who needed it. I wanted to switch and work on other barriers of bringing genomics to the practice of medicine, dealing with it more directly in a clinical environment."
The goal, she said, is to work with the clinicians at MGH in order to better support their needs for genetic and genomic testing. While some clinics — such as the hereditary cancer clinic, which has 13 dedicated genetic counselors — already have high testing volumes and cover indications where genetic testing has a high diagnostic yield, other clinics don't, even though "genetics probably touches on almost every specialty," Rehm said. "We really want to make sure every clinic has the services it needs and bring different tools across all of the clinics."
Those tools will include ways to help doctors order and select the most appropriate genetic test, to consent patients for testing and research, and to support billing and reimbursement. In addition, the plan is to support family cascade testing, making sure that family members of patients who test positive for a dominant disorder are appropriately informed and can obtain testing if they need it.
Physician education is going to be a big part of the effort. This will involve explaining to doctors which indications tend to have a genetic component and what the right test is for each. For example, for a patient with ataxia, a test should include triplet repeat expansions, she said, which a gene panel or exome would not cover.
In some clinics, physicians are already very knowledgeable when it comes to genetic testing, Rehm said. In the cardiovascular clinic, for instance, patients often see specialists — for cardiomyopathies, aortic disease, hypercholesterolemia, or arrhythmia disorders, for example — who are already familiar with the available tests.
Other clinics are "a little more hit or miss as to whether certain indications are getting genetic testing," she added, and one goal is to meet with their physicians to better understand the clinic's patient population, which genetic tests the doctors order today, and which other tests they wish they could order but cannot for some reason. "Hopefully, we can start to help them solve those problems by just understanding what the status quo is," Rehm said.
Her team is also working at the hospital leadership level to obtain better support for pre-authorization of genetic tests, billing, and reimbursement, and to work eventually with insurers on covering tests that are clinically indicated.
In general, reimbursement for genetic tests has been slow but improving, she said. UnitedHealthcare, for example, recently decided to start paying for exome tests for certain indications. "We are starting to see increased reimbursement or approval for genetic testing but it's still a slog," she said.
One initiative that is still in the planning stage is the opening of a genomic risk clinic at MGH, hopefully by early next year, that will cater to patients — with or without a family history of disease — who are interested in preventative care and understanding their own genetic risk for certain disorders. 
Instead of sending those patients off to a direct-to-consumer company, Rehm said, this clinic could "ensure they have access to the right follow-up services and understand what it means to get a genetic test … and ensure that patients who are at high risk are not getting the wrong test, [such as] going through a DTC risk test when they really need to have a diagnostic panel." 
Others have started similar clinics, for instance the University of California San Francisco, which opened a Preventive Genomics Clinic last year. One motivation for planning such a clinic, Rehm said, has been an increase in patients asking for genetic risk information, for example, in primary care clinics. Another one is the fact that Partners HealthCare and its founding hospitals MGH and Brigham and Women's Hospital, together with Boston Medical Center and Newton-Wellesley Hospital, are the New England recruitment sites for the National Institutes of Health's All of Us Research Program, and a genomic risk clinic could provide additional support for participants.
"Patients at our own hospital are enrolling in this and will be getting [genomic risk] information back," Rehm said. "While there will be one genetic counseling visit provided by the All of Us program, there really isn't going to be follow-up care provided for these participants, so we really feel that there will be an increasing demand and need to support these participants."
Patients who are not getting their genomic results through the All of Us program will likely need to pay for testing at the clinic out of pocket initially, Rehm said, since insurers are not covering pre-symptomatic genomic screening today, though that might change in the future.
While it has not been decided yet what types of testing the genomic risk clinic will offer, one option is to provide analysis of the tier 1 genes that are recommended by the Centers for Disease Control and Prevention's Office of Public Health Genomics, which focus on hereditary breast and ovarian cancer syndrome, Lynch syndrome, and familial hypercholesterolemia and comprise a subset of the genes from the ACMG-59 list that is recommended by the American College of Medical Genetics and Genomics. Another possibility would be to offer patients a choice between the CDC tier 1 genes, the full ACMG-59 list, or whole-genome tests where "everything that's clinically interesting is returned back to you," Rehm said.
Another point that is "under active discussion," she said, is whether polygenic risk scores should be returned to patients, which are based on dozens of variants across the genome. Sekar Kathiresan, who recruited Rehm to MGH and is the director of its Center for Genomic Medicine, has done a lot of work in this area, in particular around hypercholesterolemia, showing that patients with high polygenic risk scores have an equivalent disease risk to patients with a rare pathogenic variant. "One could easily argue that that should also be returned to a patient but we haven't made any decisions yet," Rehm said.
One project that is already underway at the Center for Genomic Medicine is a demonstration study comparing the utility of whole-genome sequencing to that of standard-of-care genetic testing. Patients with a suspected genetic disorder for whom doctors at one of MGH's genetics clinics order a genetic test, and who have not had such testing before, are eligible to enroll in the trial. "The physician will order the standard of care, which may be a panel test, for example, and then we will run whole-genome sequencing for a randomized set of these patients that are getting the standard of care," Rehm explained. The goal of the study is to see whether WGS has a higher or lower diagnostic yield, and how the information is used.
The project, which hopes to recruit 500 participants over up to two years, has already returned results to a handful of patients, including primary findings related to their condition and, as an option, secondary findings in the ACMG-59 genes.
The study has some similarities to the MedSeq project, led by Brigham and Women's Hospital, where Rehm was a co-principal investigator, but differs in that it does not include healthy patients and that it focuses on a smaller set of genes for secondary findings.
Finally, to nudge genetic testing labs to share their data with the genetics community, MGH recently began requiring that labs to which it sends its test to contribute their variants to the ClinVar database. "We're one of several institutions who are making a requirement to only order tests from laboratories that share data," she said, including Geisinger Health and Yale University. She noted that she is still familiarizing herself with where MGH doctors send out tests in order to be able to enforce the new rule.
While many laboratories, including a number of the big US testing labs, already submit their data to ClinVar on a regular basis and fulfill ClinGen's minimum requirements for data sharing, others are not doing so yet, or only haphazardly doing it. "There's still work to be done in this space," Rehm said.