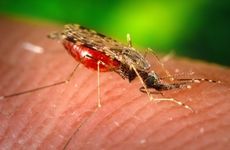 NEW YORK – Having emerged from stealth mode earlier this year, ReadyGo Diagnostics, a UK-based maker of point-of-care molecular systems, is making progress building out its test menu through its strategy of forging international collaborations.
The company recently advanced its tuberculosis triage test development project with Canadian firm Gemina Laboratories and expanded the partnership to now include development of a dengue virus assay.
ReadyGo's core technologies includes a one-piece sample collection device that uses an engineered material to absorb a discreet amount of patient sample. Called Snap, this device can in turn be used on the firm's eight-well molecular system with fluorescence readout, called Geo, or on its single-test Snapshot molecular diagnostic system.
"We provide a turnkey solution, predominantly for companies that that don't have a molecular product, so that they can access that particular area of the market," ReadyGo CEO Ben Cobb said in an interview. This way, "they can utilize their experience and resources in markets that they are already marketing or selling into," he said. For example, a partner could be a company that has existing PCR assays being used on high-throughput systems but wishes to move into the point-of-care space, Cobb said.
The firm also enables partners to brand the Geo or Snapshot systems as desired, and the systems are entirely 3D-printed allowing them to be manufactured locally, if needed.
ReadyGo initially partnered with Gemina Labs earlier this year to develop a tuberculosis triage test. This type of assay is meant to be used at the point of care to rule out infection and to identify people who may need further testing.
Sputum is a standard sample type for tuberculosis testing, but it can be a strain to generate and is particularly difficult to produce for children and people co-infected with HIV.
The partners have now demonstrated the feasibility of using saliva as a sample type through assessing contrived samples, confirming the assay's analytical performance against the World Health Organization's Target Product Profile for a TB triage test. According to a WHO document, the minimum sensitivity for a TB triage test is 90 percent when compared to a confirmatory test for pulmonary TB.
In a press release in June describing the progress, the firms said they expected to introduce the instrument at a retail price of under $1,000 with a per-test cost of $5.
Now, the firms are expanding their partnership to develop an assay for dengue virus.
Cobb said that the dengue test detects a conserved region across all subtypes of the virus and also genotypes infections. This is critical for dengue, as prior exposure to one strain can enhance the reaction to infection with a second strain.
Brian Firth, CEO of Gemina Labs, said in an email that his firm is now conducting feasibility studies of the dengue assay.
For the TB test, Gemina is currently targeting countries with the highest incidence where screening in the field can make a significant difference, particularly countries in Southeast Asia that have pledged to reduce TB by 2030. 
Gemina was established in 2020 with a novel surface chemistry that can improve assay sensitivity using significantly less antibody, Firth said. The firm obtained a patent on the tech in 2021 and the CE mark on a COVID-19 assay called Legio X in 2022.
The technology specifically uses dual affinity linkers where either end can be tuned to attach to a desired target, Firth said. The top of the binder enables a "universe of biomarker systems" in addition to standard antibodies, he said, including aptamers, affimers, DNA, and bacteria. The bottom binder can also enable attachment of new materials other than nitrocellulose, such as paper and polymers.
In the case of lateral flow tests, the binder molecules act to orient the antibodies so that they are all active, he said, reducing the amount needed for an accurate assay.
With success in the COVID testing space, Gemina set it sights on improving point-of-care respiratory testing overall, Firth said, and began looking into the ReadyGo Snap sampler.
Then, "We realized if we were going to do all respiratory infections, we would also need to look at molecular platforms," he said. 
Through the partnership, the firms found that they shared attitudes and approaches to diagnostic access, Firth said, particularly the model of distributed manufacturing.
Gemina is now using the Geo system and is funding the collaborative assay development work. "We both hope that Gemina's abilities to immobilize targets and ReadyGo's expertise will combine to form the next generation of molecular biosensors," Firth said.
ReadyGo's primary strategy is to partner for assay development but allow the partner to pursue regulatory approval locally.
Firth said that Gemina doesn't currently have plans to bring its TB and dengue assays through the US Food and Drug Administration, but noted that First Nations peoples in Northern Canada are disproportionately impacted by TB and this may be a place where a low-cost, portable system could be helpful.   
Molecular diagnostic testing "needs to move from the distributed lab into the field, conducting tests for patients away from what we would consider 'normal healthcare facilities,'" Firth said, adding, "POC MDx has come a long way, but it still has a longer way to go."
ReadyGo anticipates that the Geo test systems can be useful at the point of care in sites like clinics and pharmacies, while the Snapshot could be helpful in physician offices and in the home. These spaces often have users who aren't trained in molecular testing, but "We developed products with that in mind, making it as simple as possible for people to deploy it, to the point in which they probably don't even know they're running a molecular test," Cobb said.
The firm also recently modified its sample collection device using a new method to dry down reagents. The dried reagents can now be incorporated into the proprietary wicking material, Cobb said, and "That's allowing us to provide a room temperature-stable product for a range of different diagnostic applications."
Cost is also a critical issue in infectious disease diagnostics. Some infections that were previously considered neglected tropical diseases are beginning to migrate along with vectors due to climate change, and Cobb said this might lead to development of tests for high-income countries that are prohibitively expensive for low- and middle-income locales where the disease burden remains greatest.
But the 3D printing of the Geo and Snapshot systems means these could potentially be made locally in LMICs. "We're real advocates for placing technology into those countries, not just selling them tests," Cobb said.
ReadyGo has also expanded its assay development and product management teams recently and is working on other undisclosed partnerships. The firm just concluded its third private funding round with the same group of investors but has not disclosed the amount of funding.