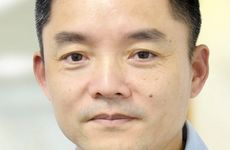 NEW YORK (GenomeWeb) – With more than 2,500 staff members, BGI Genomics is the largest division of China's BGI Group, which also comprises BGI Research, BGI College, BGI Agriculture, BGI Forensics, Complete Genomics, and the China National GeneBank (CNGB).
BGI Genomics resulted from the merger of BGI Tech, BGI's sequencing services business, and BGI Dx (formerly BGI Health), its clinical genetic testing division. Early last year, BGI officials said the new unit was planning to go public.
BGI Genomics indeed filed for an initial public offering with the China Securities Regulatory Commission in late 2015 to go public on the ChiNext, a market for high-tech companies that are part of the Shenzhen Stock Exchange, though it is unclear when the IPO will become effective. The company hopes to raise ¥1.732 billion ($265 million) in the offering.
Mao Mao joined BGI Genomics in February as chief scientific officer and is based in Shenzhen. He came to BGI from WuXi AppTec in Shanghai, where he was responsible for in vitro diagnostics product development and clinical lab services, setting up the firm's molecular diagnostics business unit and its clinical laboratory.
Prior to this, he was a research fellow at the oncology research unit of Pfizer in San Diego, and before that, he held various positions at Merck Research Labs and Rosetta Inpharmatics in Seattle. He was also a co-inventor of Agendia's MammaPrint breast cancer recurrence test, which received market clearance from the US Food and Drug Administration in 2007.
GenomeWeb recently caught up with Mao by phone to talk about his plans for BGI Genomics' clinical testing business. Below is an edited version of the interview.
What opportunities does your new position as CSO of BGI Genomics offer you?
At BGI Genomics, I oversee the R&D pipeline for all molecular diagnostics. We currently offer genetic tests for genetic disorders; infectious disease; and oncology. BGI provides me with a complete platform to work with — from R&D to manufacturing to test registration to commercialization.
Where are BGI Genomics' main clinical laboratories located, and what sequencing platforms are they using?
We have several major ones, in Shenzhen, Hong Kong, Tianjin, and Wuhan.
We are using Illumina's and Thermo Fisher Scientific's platforms. Also, we are using our own platform, which was co-developed by Complete Genomics and BGI. We have developed a desktop version of Complete Genomics' platform, BGISEQ-500, which we are planning to register with the China Food and Drug Administration (CFDA) for clinical use, hoping to obtain clearance within a year. That platform is undergoing beta testing right now.
On the diagnostic side, is BGI Genomics mainly offering testing services, or selling test kits and platforms to other clinical laboratories?
We have kits and sequencers approved by the CFDA, so we can run the tests in our own labs, and also, we can distribute those kits and instruments to hospital labs. We have both business models.
What clinical genetic tests does BGI Genomics currently offer?
The number one test is the NIFTY noninvasive prenatal test for trisomies 21, 18, and 13. We just reached 1 million cases — we delivered 1 million tests in the past few years, the first company to do so.  NIFTY is offered in more than 60 countries, mainly in China, but also in Asia Pacific.
Where do you conduct the testing for NIFTY?
We have our own clinical labs and also joint labs overseas, to which we distribute our reagents and instruments so samples can be processed locally. For example, we have a lab in Hong Kong for Asia Pacific.
Are any new developments planned for NIFTY?
Improvements for the current NIPT focus on other chromosomal abnormalities that we may be able to detect with this test.
Also, in the rare event that a pregnant woman has cancer, we might be able to detect tumor DNA in her blood. So, we also try to improve the resolution of the current NIPT to be able to report this type of incidental finding.
Besides NIFTY, what other clinical tests are you currently offering?
We provide testing services that include genetic carrier screening, preimplantation genetic screening (PGS) and preimplantation genetic diagnosis (PGD), newborn genetic testing, and hereditary cancer testing.
What clinical tests are you currently developing?
In the genetic disease area, we'd like to have a single test to cover many, many different types of rare diseases. We know there are roughly 7,000 rare genetic diseases, different types of genetic defects, and with something like whole-genome or whole-exome sequencing, we may be able to identify those.
In the oncology area, we are developing cancer panels for detecting mutations in cancer tissues and also in the blood of cancer patients.
In the area of infectious disease, we want to use the sequencing approach to determine what pathogens are present in a patient. By doing this, we may be able to identify both known and unknown pathogens, which cannot be identified by PCR or other methods.
Where do you see the greatest challenges for developing NGS-based clinical tests?
The NGS approach is still very new, and how clinicians and regulatory agencies accept this type of technology is a big challenge. NGS is a multiplex test, analyzing many genes or many mutations, which is still very new for molecular testing.
The other is more on the disease biology and the genetics side — for example, for BRCA1 and 2, we see many different types of variants, and for some, we don't know whether they are pathogenic or normal. So a lot of challenges revolve around understanding how those variants impact disease.
How are you dealing with these challenges?
On the technology side, we have to perform a lot of comparisons to make sure we have good sensitivity and specificity, by comparing it to the traditional molecular tests.
On the knowledge side, we are working on several ways to improve. One is purely on the bioinformatics side, trying to predict the impact of unknown variation. Also, as we are accumulating data from patients, we are trying to understand whether those mutations are related to disease.
Another thing we're working on is to understand the normal variation in the Chinese population — building a molecular baseline. Some data we have, like the one million NIFTY test cases, perhaps can serve as a baseline for us to understand what the normal variation in the population is. We have consent for this type of research use of the data.
Is there anything else you'd like to mention?
Another area we started to work on is BGI Online, a cloud-based computing platform. It is an open platform, but we may also put CFDA-registered diagnostic-grade genetic testing software on that platform. So, we are not just going to offer kits and instruments but also software in the future.