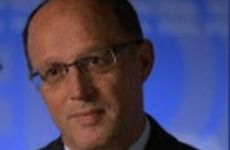 NEW YORK (GenomeWeb) – In October, the US Food and Drug Administration released draft guidances outlining its regulatory framework for laboratory-developed tests (LDTs).
Although the agency said it crafted the guidelines with substantial input from different stakeholder communities in the life sciences industry, laboratory, pathologist, and academic research groups haven't warmed to the possibility of having to meet additional regulatory requirements. They fear that FDA regulation will hinder their ability to provide innovative testing services and conduct cutting-edge research.
Moreover, detractors of FDA regulation question whether they'll have to face duplicative requirements for the agency and under existing CLIA regulations; how much these additional requirements will increase their business costs; and if the agency has sufficient resources to efficiently oversee the thousands of LDT providers that previously weren't under its aegis.
Industry stakeholders have until Jan. 30 to comment on FDA's LDT guidance. Additionally, supporters and objectors can convene at a workshop the agency is hosting at the NIH campus in Maryland on Jan. 8-9 and communicate their grievances in a public forum.
Ahead of the meeting, GenomeWeb asked Alberto Gutierrez, director of the Office of In Vitro Diagnostics at FDA's Center for Devices and Radiological Health, the questions that we have been hearing from industry players on the agency's plan to regulate LDTs and about a few other issues impacting the personalized medicine field. Below are responses Gutierrez provided over email.
---
After releasing the draft guidance, what are some concerns or misconceptions that FDA will need to address in the final version?
We are still in the process of receiving comments on the draft guidances. We will wait until the comment period closes to consider this.
The FDA has said that it engaged the lab community and listened to its concerns in crafting the draft guidance. Why have FDA's attempts to engage the lab community not translated into more support for this regulatory plan?
In proposing the oversight framework, FDA explained that it is intended to ensure that tests developed by individual laboratories are accurate and meaningful, so that healthcare providers and patients can rely on the results in diagnosing diseases and other health conditions and in guiding patient treatment. In developing the proposal, FDA considered input from many stakeholders and intended to achieve a balanced approach to oversight based on risk. The Agency looks forward to receiving feedback from all stakeholders on the draft guidances and intends to hold a public meeting early next year to get further input from all interested parties.
Certain lab groups might consider taking FDA to court over its LDT regulatory plan. Does that give the agency pause in moving ahead with finalizing the LDT guidance?
We have received and continue to receive input from many stakeholders, including those who have expressed concerns and those who have expressed support for our oversight proposal. We intend to consider all of the comments received on the draft guidances from all stakeholders.
In a recent interview, ACLA president Alan Mertz reiterated the group's recommendation to improve LDT regulation through CLIA. He further asserted that FDA's nine-year plan is too long, and doing it through CMS would be much faster. Could you talk a bit about the implementation timeline? How did FDA arrive at nine years?
CLIA serves a different purpose and does not provide for safe and effective tests. For example, unlike the FD&C Act, CLIA does not address the clinical validity of tests, does not require proper controls to be in place that assure quality test design and manufacture, and does not include certain postmarket safety protections, such as adverse event reporting and expedited market removal of unsafe tests. Amending CLIA to provide for the type of regulatory controls that exist under the FD&C Act would require the creation of a new and very costly regulatory system within CMS. It is unreasonable to create a new regulatory system for LDTs under CLIA when FDA already has the authority, expertise, and infrastructure in place to address the safety and effectiveness of LDTs. We have proposed a phase in of nine years in order to allow predictability and preparation by labs. We will assess the comments on the timeline when the public comment period has ended.
How will FDA ensure that labs don't have duplicative requirements under CLIA and under the agency's regulations?
Working closely with the CLIA program at CMS, we have determined that there are some quality system requirements that are similar between FDA's system and CLIA's. We don't expect labs to do the same activity twice in order to fulfill requirements that overlap.
With this regulatory framework FDA intends to phase in some 10,000-plus marketed lab tests. How do the regulations enable FDA to foster innovation? A lot of the smaller and academic lab test developers fear that the additional regulatory requirements under the guidance will keep them from innovating. What do you say in response?
We have no reliable count of the number of LDTs offered. However, in developing the oversight proposal, FDA intended to achieve a balanced approach that supports continued innovation and patient access, while providing the appropriate protections that are essential as modern LDTs have become more complex and widely available in patient care. To that end, we have proposed a number of areas where we intend to continue exercising enforcement discretion. Stakeholders may provide comments on our proposals by submitting their comments to the dockets for the draft guidances.
It is important to note that numerous stakeholders believe the current system of uneven oversight has already had a negative impact on innovation. At times, conventional device manufacturers may go through the premarket review process and obtain clearance or approval for an IVD kit, only to be faced with immediate competition from labs manufacturing and marketing similar tests, which did not go through the FDA premarket review process. These are consequences of uneven oversight and cause some conventional device manufacturers to question whether it is profitable to develop new tests at all. FDA's risk-based approach will promote innovation by ensuring that laboratories and conventional manufacturers alike have incentives to develop new and better tests, while protecting patients.
One of the main complaints against the FDA has been that the agency didn't pursue notice and comment rulemaking. Why didn't FDA use the rulemaking pathway instead of issuing guidance?
FDA has consistently maintained its authority to regulate LDTs, which are IVDs, and subject to the FD&C Act and FDA regulations as other IVDs.  The LDT guidances, if finalized, would not impose any new regulatory requirements. Rather, with these guidances, FDA is communicating a change in its enforcement of applicable requirements that already exist in statute and regulations. FDA's policy has been to generally exercise enforcement discretion towards LDTs, and rulemaking is not required to modify that policy. An agency enforcement policy is a general statement of policy, and under the Administrative Procedure Act, general statements of policy are exempt from the rulemaking procedures. Further, in accordance with its good guidance practices regulation, FDA communicates its enforcement policies through guidance documents. We note that the action taken with respect to analyte-specific reagents did not constitute an enforcement policy but rather classification/reclassification which required rulemaking under the FD&C Act.
During the congressional hearing on LDT regulation in September, there were some questions about the economic impact of the guidance on the lab community. Under the guidance track, FDA doesn't have to do an economic impact analysis, which it would under rulemaking. Even though the agency is not required to do so, would FDA perform such an analysis to address industry concerns?
We will carry out the steps required for issuing guidance.
What about FDA's resources? Does the agency have funding and the necessary staffing to implement this ambitious LDT regulatory plan?
FDA believes that it has the resources needed to phase in oversight of LDTs. FDA's proposed phase-in of enforcement would not only provide a reasonable time for LDT manufacturers to come into compliance but also allow FDA to conduct premarket review of LDTs with its existing resources.
FDA also finalized the companion diagnostic guidance this year, which has been overshadowed by the LDT regulation discussions. Although that guidance still promotes FDA's preference for simultaneous drug/test codevelopment, it's increasingly clear that the one-test, one-drug model is not sustainable as more personalized treatments come to market in a single disease indication. For example, FDA approved Novartis' Zykadia without a companion test. Zykadia is indicated for advanced ALK-mutated non-small cell lung cancer patients where tissue resection might be challenging. I know it's ultimately up to the drug developer whether to develop a companion test for a drug, but did this tissue challenge factor into the decision to not have another tissue-based companion test specifically for Zykadia?
As explained in the companion diagnostic guidance, if FDA determines that an IVD companion diagnostic device is essential to the safe and effective use of a drug or biological product, FDA generally will not approve the drug or biological product without an approved or cleared IVD companion diagnostic device. Zykadia was approved without a companion diagnostic because it is indicated for patients who have failed crizotinib, and those patients (i.e., patients who have received crizotinib) would have already been tested for ALK translocations.
The tissue challenge in cancer is moving drug companies toward considering universal testing platforms. How does FDA plan to address development of such platforms, which require different development models and clinical trial paradigms?
FDA is already addressing this development with various sponsors, and plans to publish a draft guidance on this topic.