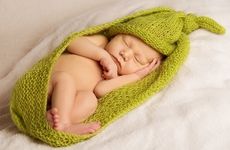 This article has been updated to clarify that PerkinElmer has ordered 10 NovaSeq systems but has only installed one so far.
NEW YORK (GenomeWeb) – PerkinElmer has been expanding its clinical genomic testing services globally over the past year, including whole-genome sequencing for sick and healthy newborns.
Last month, the company's PerkinElmer Genetics unit started offering whole-exome and whole-genome sequencing for genetic disease diagnostics in newborns, followed last week by the launch of whole-genome sequencing for healthy children of families who are customers of ViaCord, PerkinElmer's cord blood and tissue banking business.
With the new services, PerkinElmer is building on a long history of newborn screening and early detection of inherited disorders — according to its website, PerkinElmer Genetics has analyzed samples from more than six million neonatals around the world since 1994.
To expand its molecular genetics and medical genomics testing menu, PerkinElmer 10 months ago hired Madhuri Hegde, at the time executive director and CSO of Emory Genetics Laboratory.
Hegde, now vice president and CSO for laboratory services of PerkinElmer Diagnostics, oversees four clinical laboratories the company had already in place prior to her joining, in Pittsburgh, Pennsylvania; Branford, Connecticut; Chennai in southeast India; and Suzhou near Shanghai in China. All four labs have next-gen sequencing capabilities and all have some clinical standards, such as CLIA certification or CAP accreditation, in place, though they are not the same for all the labs.
The Branford lab, in particular, is a state-of-the-art NGS laboratory that has been offering exome sequencing services since 2011. "My goal has been to bring this service to the next level," Hegde said.
In the US, the focus has been on augmenting existing newborn screening services, establishing projects with pharmaceutical clients, and launching clinical genomic services for sick and healthy children.
"If you think of newborn screening, it's really the oldest form of personalized medicine you can talk about," Hegde said, and the first service PerkinElmer Genetics added was second-tier molecular confirmation testing for all newborn screening disorders. The goal is "to take our leadership position in newborn screening and take the next step in order to do personalized medicine, which we have all been talking about," she said.
Many pharmaceutical companies also are getting interested in rare diseases, Hegde said, and PerkinElmer Genetics is helping them identify patients for potential new therapies. This service includes both biochemical testing, for which the Pittsburgh lab is set up, and molecular testing. "This is probably the biggest advantage we have, that we can offer both [types of testing] to the pharmaceutical firms," Hegde said.
The company has already nabbed contracts with a number of undisclosed pharmas, she added, and PerkinElmer's work involves not only testing but a "full program," from sample collection kits to obtaining informed consent to providing genetic counseling services. In addition, several pharmas are interested in discovery work, she said, and the company is in talks with them about exome and genome sequencing projects. Meanwhile, PerkinElmer Genetics also is working with advocacy groups and foundations focused on specific diseases, she said, and is discussing genome sequencing projects with some.
Just last month, PerkinElmer Genetics launched clinical exome and genome sequencing services for inherited disease diagnostics. Both services are available either with a fast turnaround time — of seven to 10 days for exomes and 10 to 12 days for genomes — or as a slower version that takes four weeks for exomes and six weeks for genomes, including the interpretation. In addition, the tests are offered in combination with biochemical profiling. "The goal is to make symptomatic testing for exome and genome comprehensive so that physicians or hospitals can focus on taking care of the baby and do not have to do separate test orders," Hegde said.
She said the company has already run a few patient samples and is getting ready to run fast genome sequencing tests for infants in the neonatal intensive care unit. "Because PerkinElmer has been doing newborn screening for such a long time, we know the importance of not just doing the testing but turning around the data and the report in a very high-throughput fashion," she said.
Last week, the company added whole-genome sequencing for healthy children, initially only for families who are already customers of PerkinElmer's ViaCord cord blood and tissue banking business. The plan is to offer the service to new ViaCord customers by the end of this year, Hegde said. Patients' genome data will also be stored and re-interpreted as knowledge evolves. "The whole point of doing a healthy genome in a newborn is that you can bank the sequence and interrogate it again if necessary," she said.
One of the biggest debates in the genetics community has been "what to report in whom and when is the right time," she said, and PerkinElmer Genetics has developed a consent form and an algorithm for reporting that are based on guidelines put forth by the American College of Medical Genetics and Genomics on secondary findings, sequence interpretation, and reporting in minors, she said.
Hegde declined to disclose pricing information for the various clinical exome and genome services but said that they have the "most affordable" list price in the industry today.
Sequencing for the exome and genome services is performed on the NovaSeq platform, which Illumina launched earlier this year. At the moment, one NovaSeq instrument is installed at the Branford laboratory, and nine others have been ordered, of which several will be placed in the Pittsburgh laboratory once it moves into a new building about a month from now, so the two labs can serve as back ups for each other.
The goal is to install the NovaSeq platform at all four labs eventually, and to connect them with a cloud-based database. In four to six months, PerkinElmer Genetics will also start contributing variants to the ClinVar database, which Hegde said will be powerful data because it will come from different populations.
The advantage of the Pittsburgh laboratory, which has been providing newborn screening services for many years, is that it can run confirmatory biochemical assays for the clinical genomics tests. "The more sequencing we do, the more variants of unknown significance we are going to find," Hegde said. "So, anytime where we can trigger a confirmatory biochemical assay, our own lab can do it. We don't have to look for an outside lab to do it."
"I don't want to just do NGS," she added, "because NGS by itself is not a comprehensive test." In addition, the plan is to bring in RNA-seq sometime next year as another test to characterize variants of unknown significance.
PerkinElmer Genetics has extensively validated its clinical genomics assays on the NovaSeq sequencer using multiple samples, including three different sample types — blood, saliva, and dried blood spot cards — from the same individual, and the platform has been "doing really well," she said.
The lab also has developed its own bioinformatics pipeline and uses the Edico Genome Dragen platform. The team has written its own script for the interpretation, Hegde said, integrating the guidelines from the American College of Medical Genetics and Genomics, and re-analysis and re-interpretation concepts have already been implemented in the system.
According to PerkinElmer Genetics' website, the medical exome has enhanced coverage of about 5,300 genes known to be associated with disease, and includes coverage of pathogenic deep intronic and promoter variants, as well as baits spanning breakpoints of common deletions that other exome tests might not pick up. In addition, it includes certain class 1A pharmacogenetic targets.
The medical genome test uses a tiered approach to find pathogenic variants, focusing first on the 5,300 disease genes and deep intronic and promoter variants, then the other 16,700 genes, then deletions and duplications, and finally non-coding regions. Like the medical exome, the interpretation includes selected pharmacogenetic targets.
In the US, Hegde said, the market "has not completely transitioned to genomes" yet, which is why the company still offers both clinical exome and genome tests in parallel. However, because genome sequencing is less biased, it is the preferred test, she added.
In contrast, in China and India, gene panels and exomes are currently still the most common tests, she said. "The three markets are at different stages."