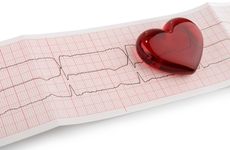 NEW YORK (GenomeWeb) – A multi-omics R&D outfit is commercializing a mass spectrometry-based blood test for metabolites indicative of cardiovascular disease caused by plaque buildup, or atherosclerosis. 
Global Genomics Group (G3) plans to develop the test, called knowPlaque, simultaneously as a laboratory-developed test (LDT) and as a US Food and Drug Administration-approved kit. The test looks at a multiplex set of metabolites and uses an algorithm to rule out patients for atherosclerosis.
"We want to do for cardiovascular disease and other diseases what Foundation Medicine is doing for cancer," G3 VP of Finance and Operations Idean Marvasty said.
G3 envisions the diagnostic as a first-line test, used to evaluate patients who go to doctors  because of stable chest pain (but not an heart attack), a condition that by itself leads to approximately 4 million follow-up tests in the US each year, according to a 2015 study in the New England Journal of Medicine, with each test costing more than $1,000.
"Our diagnostics will say whether it's due to [cardiovascular disease] or something else," Marvasty said. "It's going to be ratcheted to a place where, if it says negative, it's 95 percent likely you don't have coronary disease."
At the moment, the firm is in talks with labs to create an LDT, and it hopes to soon join CardioDx's Corus CAD PCR-based gene expression test and Prevencio's HART CAD protein test in a bid to unseat other testing modalities addressing CVD, the number one cause of death in the US and a health problem that directly costs almost $100 billion annually. In 2010, cardiovascular disease accounted for 788,000 deaths in the US, according to the National Institutes of Health, and 68 percent of those were related to atherosclerosis.
Currently, noninvasive tests like cardiac nuclear stress tests, which test cardiovascular function, or anatomical tests looking at images of the artery, such as computed tomography scans, are the standard of care. Invasive tests like cardiac catheterization are also used. KnowPlaque is more accurate at detecting atherosclerosis than cardiac catheterization, Marvasty said, and will be "significantly less" expensive than noninvasive tests, in addition to not exposing the patient to radiation.
It's the first diagnostic to emerge from G3's pipeline, built on the firm's Genetic Loci and the Burden of Atherosclerotic Lesions (GLOBAL) clinical trial investigating atherosclerotic cardiovascular disease. Since finishing enrollment of a 7,500 patient cohort in 2014, G3 has been collecting and analyzing reams of omics data, including genetic sequences, gene expression profiles, noncoding RNAs, proteins, metabolites, lipids, and molecular networks associated with CVD.
The firm built up a series of partnerships with major technology and services firms for the GLOBAL trial, including Illumina for sequencing, Caprion Proteomics, and Metabolon,
The GLOBAL study used CT angiography — imaging of the arteries — to make a determination of atherosclerosis, which Marvasty said was the most accurate diagnostic. The 2015 NEJM study, a report from the Prospective Multicenter Imaging Study for Evaluation of Chest Pain (PROMISE), led by Duke University cardiologist Pamela Douglas, noted that CT testing is highly accurate and has the potential to detect "prognostically important but non-obstructive coronary artery disease."
CT machines can require a large capital investment, running at approximately $1 million, and in 2009, the cost to Medicare for each CT angiogram (CTA) was approximately $500. The 2015 NEJM study also found that CTA follow-up testing for patients did not necessarily lead to better outcomes for patients, compared to functional testing, including nuclear stress testing and echocardiography.
G3 collected more than 500 quantitative data points associated with each patient. "We looked at the entire biological spectrum on these patients."
Out of all the possible biomarkers associated with CVD, G3 found that a panel of around eight metabolites, along with an algorithm, gave the best balance of accuracy and cost for the diagnosis of atherosclerosis. The test can detect blockage of arteries of as little as 5 percent. For comparison, the threshold for obstructive coronary disease is considered to be 50 percent blockage. That's not to say that other biomarkers like proteins and gene expression profiles couldn't be used, Marvasty said, but this is the route the company is pursuing for now.
It's got a ways to go before catching up to its competitors. While eight metabolites have shown promise, from the standpoint of both cost and accuracy, Marvasty said the firm still needs to zero in on the best metabolite set that would give the best negative predictive value on the mass spec platform that they eventually settle on with their LDT partner. That also means that the cost has not been set, since more analytes would be more expensive.
Meantime, CardioDx has been releasing physician decision-making studies using its test and Prevencio announced it's planning an FDA submission in 2018.
But G3 is presenting data on knowPlaque at conferences to get the product out there, while also pursuing a commercial partner and working to get it onto a clinical mass spec platform. Marvasty said the firm is in talks with several clinical laboratories, both in the US and abroad, about bringing the test to market as an LDT.
The firm is also planning on developing other blood-based tests for diseases other than CVD that it developed from the GLOBAL data set, such as osteoporosis and fatty liver disease.