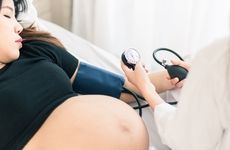 NEW YORK (GenomeWeb) – Commercial laboratories offering cell-free DNA-based noninvasive prenatal testing (NIPT) in the US do not follow all recommendations put forward by the American College of Medical Genetics and Genomics in 2016, a new study has found. According to the authors, this may lead to confusion and improper counseling.
The study, published yesterday in Genetics in Medicine by a consortium of researchers, examined test reports and education materials for patients and healthcare providers from 10 commercial laboratories offering NIPT in the US and found that none of them adhered to all recommendations from the ACMG's position statement.
In particular, many laboratories failed to report important test statistics such as positive and negative predictive value, detection rate, and sensitivity, at least for some conditions tested. In addition, many did not offer resources to patients or clinicians to inform them about the conditions tested for.
"The ACMG was clear that laboratories should not offer screening when some of their recommendations were not met, so I think our findings will be concerning to clinicians and expectant parents trying to identify quality [noninvasive prenatal screening] reporting in today's marketplace," said corresponding author Brian Skotko, director of the Massachusetts General Hospital Down Syndrome Program and associate professor of pediatrics at Harvard Medical School, in a statement.
"We hope our paper encourages laboratories to revise their reports to include patient resources and test metric data that can help physicians and obstetric care providers help their patients make informed decisions based on accurate information," he added. 
For their study, the researchers took a close look at 10 commercial laboratories offering NIPT in the US as of early 2018: BioReference Laboratories' ClariTest, LabGenomics' Determine 10, Roche's Harmony (formerly Ariosa Diagnostics), Integrated Genetics' InformaSeq (part of LabCorp), NxGen's Informed Prenatal Test, Sequenom's MaterniT21 Plus (part of LabCorp), PathGroup's NIPS, Natera's Panorama, Counsyl's Prelude (now part of Myriad Genetics), and Quest Diagnostics' QNatal. 
After collecting patient education materials and sample reports from the companies' websites, meeting exhibit booths, and through direct requests, they rated them according to eight recommendations from a position statement on NIPS that the ACMG published in 2016. They also evaluated what resources companies provided to patients and providers to help them understand the implications of the results.
On the plus side, nine of the 10 labs did report the fetal DNA fraction on their test report, and eight of the labs followed the recommendation to not screen for autosomal aneuploidies other than trisomies 13, 18, and 21.
However, none of the laboratories consistently provided sensitivity, specificity, PPV, and NPV for all conditions in their lab reports and marketing material. Also, it remained unclear for lack of information whether all labs reported specific reasons for a test failure, or no-call. Few laboratories pointed patients or providers to resources where they can learn more about the conditions tested.
Separate from their paper, the researchers posted a table with their ratings on a website, which they intend to update going forward.
The paper did point out that some of the 2016 ACMG recommendations may be outdated and therefore led to overly negative ratings in certain categories. 
"In some cases, reporting all test metrics does not make sense," the authors wrote. "For example, it would not make sense to report a PPV when a test is negative. In other cases, a true PPV cannot be determined. In most cases of sex chromosome aneuploidy, a true positive is not readily determined at birth, and it is impractical for laboratories to follow patients for years. To this extent, some of our ratings for the laboratories by these criteria might be restrictively low by assessing on how the guidelines were written in 2016."
Skotko said in an email that commercial labs constitute the largest portion of NIPS sales in the US, which is why his team started with these and did not include academic laboratories in their study. Also, some newer market entrants, like Invitae, that started offering NIPT after early 2018, were not included.
"Going forward, our group is committed to updating the ratings on the 10 companies that we had analyzed in our paper. To the extent that we have funding and bandwidth to do additional research, we would very much like to perform the same analyses on newer companies offering commercial NIPS testing, as well as academic laboratories doing the same," he said.
Overall, Skotko said, providing the PPV is one of the most critical recommendations labs ought to follow. "Parents deserve to know how likely their positive screening result is to be a true positive. Parents' decision to have the NIPS test – and how they respond after a positive result – may hinge on their understanding of PPV and NPV, so I feel that this recommendation is among the most important," he said. 
"The ACMG recommendations also state that labs should support the educational and access needs of parents and providers, which I feel is very important so that expectant families can make informed choices," he added. "They will struggle to do so without access to quality resources and information such as those recommended by ACMG."
Sheetal Parmar, senior director of clinical genetic services at Natera, said that her company shares the ACMG's commitment to high-quality reporting practices for NIPT and was the first to report fetal fraction in its reports. In addition, Natera is committed to pre- and post-test education for providers and patients. "We provide patients supplements with our reports and are working closely with clinicians, patients, professional associations, and patient advocacy groups to continue to improve upon these materials, " she said.
"We have reviewed the article Skotko et al with great interest," said Neil Gunn, head of Roche Sequencing. "We are constantly reviewing our offering to ensure we meet the needs of healthcare providers and patients. Guidelines by scientific societies such as ACMG play an important part in our considerations."