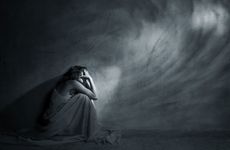 NEW YORK (GenomeWeb) – Myriad Genetics presented new data this week on the impact of its GeneSight pharmacogenomic test in the care of patients with moderate to severe depression, and expressed confidence that the data, alongside other clinical impact and health economic evidence, will help it broaden payor coverage for the test.
The randomized controlled study, conducted with the National Network of Depression Centers (NNDC), demonstrated that patients who were treated by doctors with access to GeneSight results had better outcomes at an eight-week timepoint than a control group who were treated according to normal prescribing without genetic testing information.
GeneSight became part of Myriad's portfolio through its acquisition of PGx firm Assurex in 2016. Psychiatric pharmacogenomics has commercial allure because of its large potential market, and clinical allure because of the challenges doctors currently face in choosing amongst a huge field of psychoactive medications.
Because existing dosing strategies rely predominantly on trial and error, the burden of proof for a test in improving upon the status quo isn't terribly high. Despite this, the benefit offered by tests like GeneSight hasn't been the easiest to demonstrate.
Part of the issue is how complex both the control and intervention scenarios are. As part of standard of practice, physicians can prescribe a wide range of drugs in a wide range of doses. And with genetic test results in hand, they could also choose different drugs that might be more, or less, effective. This makes crystalizing whether a genetic-guided strategy outperforms the norm, and by how much, a challenge.
There have been randomized studies of psychiatric PGx before — both by Assurex and by other companies like CNSDose — but these have been in much smaller cohorts than the new NNDC effort, which included about 1,100 individuals.
Myriad shared some top-line data from the study earlier this year, reporting that patients tested using GeneSight had significant improvements in remission and drug response rates compared to a control group receiving standard psychiatric care. Patients who received the test also reported more relief of their symptoms, but this was not statistically significant.
Presenting the new data this week at the American Psychiatric Association (APA) annual meeting in New York, researchers updated their findings, reiterating the earlier top-line report. More specifically, individuals in the GeneSight cohort were 50 percent more likely to achieve remission and 30 percent more likely to show a treatment response compared to those in the control group, study authors said.
Overall, 560 patients were recruited into the GeneSight-guided treatment arm, and 607 into the standard-practice arm. Investigators used a tool called the Hamilton Depression scale (HAM-D17) to measure the key endpoints: remission (achieving a HAM-D17 score less than 7), response (a 50 percent decrease in HAM-D17 from baseline), and symptom improvement (the percent change in HAM-D17 from baseline) at eight weeks after beginning therapy. Researchers also assessed the durability of these initial eight-week outcomes at a further two-year timepoint.
Prior to becoming a Myriad Subsidiary, Assurex had had some success in getting insurers to pay for its tests. Medicare had agreed to cover the test through a local coverage determination in 2014 for a subset of treatment-resistant patients with major depressive disorder. But that LCD covers GeneSight only when licensed psychiatrists order it to guide treatment strategies for refractory major depressive disorder patients, and Myriad is hoping to expand that to include use by primary care physicians.
Company executives previously said that they believe that the data from the NNDC study would help to support this Medicare broadening and support coverage decisions by private payors when data from this study are published in a peer-reviewed journal later this year.
Myriad President and CEO Mark Capone announced on Tuesday during a call discussing the company's quarterly financial results that despite the fact that it has not yet published the study, Myriad had already netted a new commercial coverage decision from an unnamed "top-20 payer in the Mid-Atlantic region."
One caveat to the study results that could hamper Myriad's push to gain broader payor coverage for the test is that, as reported earlier, while the GeneSight-informed cohort had higher levels of symptom improvement at eight weeks, this did not quite reach statistical significance.
But on the conference call on Tuesday, Myriad's Executive Vice President of clinical development Bryan Dechairo argued that insurers care more about the first two endpoints in the study — remission and response — than they do about symptoms.
"There is documented clinical evidence that small changes in symptoms do not necessarily correlate with improved long-term outcomes," Dechairo said. "In our discussions with top national payers, we have received feedback on the importance of remission and response due to the fact that they need to report this data … to the National Committee for Quality Assurance."
Dechairo also highlighted a breakout analysis of the symptom data from the study, which focused on a subset of patients who came into the GeneSight-guided arm on a drug that was incongruent with their test results.
When physicians receive a GeneSight report, they get a list of medications marked red, yellow, or green — where green medications are to be used as directed, yellow medications may require dosing adjustment, and red medications are "genetically inappropriate."
Looking only at patients who came in on a "red" medication helps eliminate the noise inherent in this type of a study, Dechairo argued. "For patients entering the study on a green medication, the GeneSight test provides little benefit because the medications remain unchanged in both arms … [whereas] the most significant benefit is for patients entering on red medications, because the GeneSight report will identify the genetic mismatch and recommend other more appropriate medications," he said.
At eight weeks, patients who entered the study on red medication in the GeneSight arm saw a 33 percent relative improvement in symptoms compared to those entering on red medications in the control arm. But because these red-medication subjects made up only about 20 percent of the overall study population, this benefit is diluted so greatly in an analysis of the whole cohort, that it loses statistical significance.
During Myriad's conference call this week, William Blair's Amanda Murphy questioned how the incongruent subgroup data might impact payor decisions. A physician can't know if a patient is on an incongruent or "red" drug before they do the test. And since nearly 80 percent of patients entered the trial on a green or yellow medication, that might be evidence that payors shouldn't cover the test up front, but rather only if a patient has already failed to respond to standard prescribing strategy.
Capone countered that in discussions with payors, Myriad has largely seen a recognition that there is a benefit to patients in being able to avoid failing even a single drug that makes up-front testing worthwhile.
Dechairo added that the 21 percent number of patients entering on incongruent medications is also actually lower than what Myriad has seen in previous studies. In two other studies, about 27 percent of patients entered on an incongruent medication, he said.
In any case, Myriad spokesperson Ron Rogers said in an email that the indication being reviewed in the randomized NNDC study was specific to treatment refractory patients — those that have already failed at least one drug.
"It is important to note that only about 50 percent of patients do respond to first-line therapy, so this represents a significant group of patients," he said. 
Rogers added that clinicians have asked Myriad to conduct studies on treatment-naïve patients that would support use of the test before a first prescription, but the company doesn't have that data at this point.
One recent effort in that vein is a large, randomized clinical trial being conducted with the US Department of Veterans Affairs, which will involve 2,000 veterans with major depressive disorder. The study will randomize patients to one arm in which they immediately get treatment based on GeneSight results, or to the comparator arm in which patients receive standard treatment for six months and then receive PGx results.
Myriad has also said that it hopes to demonstrate the impact of the test in other disorders beyond depression, like anxiety, ADHD, and pain.
Rogers said that the company's IMPACT  (Individualized Medicine: Pharmacogenetic Assessment and Clinical Treatment) study — includes some data on patients with generalized anxiety disorder, but that additional clinical studies will be required before the company would be in a place to persuade payors.
Toward the more immediate goal of gaining coverage of the test for primary care doctors, Capone said that Myriad has now submitted IMPACT for publication.
"This was specifically designed to see how well primary care physicians did with the use of GeneSight relative to psychiatrists [and] the data has been very positive," he said. "In fact, it showed that the primary care physicians did even better."
Dechairo explained that the mechanism for this appears to be the fact that PCPs use the test more congruently. They are more likely to follow the test recommendations than psychiatrists, who stray more frequently from what the genetic results indicate.