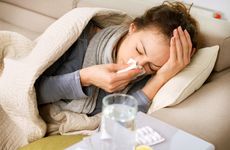 NEW YORK – While it may be hard to think of the flu on days when the thermometer reaches 90 and the only ice to be seen are in people's drinks, clinicians are already planning which testing platforms they need to buy in anticipation of the upcoming season later this year.
As they try to figure out whether their patients have the flu or not, clinicians will increasingly choose between the more routine, cheaper, and familiar rapid influenza diagnostic tests (RIDTs), or the more sensitive, but more complex, and costlier molecular tests.
Until more recently, culture-based testing was the norm to test whether a patient had the flu. But with a time-to-result of three to 10 days for culture testing, healthcare providers are turning to point-of-care rapid tests that can achieve results in about 15 minutes or less. RIDTs have now become the method of choice for many clinicians, but according to industry executives, molecular testing may be slowly gaining ground.
Last year, healthcare practitioners completed between 35 and 40 million flu tests in the US, including RIDTs that use immunoassay technology and molecular tests, flu testing company executives said.
Test placements — both RIDTs and molecular — are on the rise in hospital emergency departments, physicians' offices, urgent care centers, and retail pharmacy clinics, and the total market for all point-of-care flu tests continues to grow.
Influenza tests completed at the point of care each year in the US account for about 75 to 80 percent of the $300 million and $350 million per year market for respiratory testing, Troy Hopps, global platform leader for point of care at Sparks, Maryland-based BD Diagnostic Systems, said in an interview.
By his estimates, RIDT influenza tests based on immunoassay technology are growing at 4 percent per year, and those based on MDx technology are growing at 15 percent on significantly lower year-over-year revenue comparisons.
Overall growth
One of the main drivers of the overall POC influenza testing growth is the expectation among consumers that such testing modalities should be readily available, some experts said.
For example, NorthShore University HealthSystem in Chicago has expanded a pilot project it began in 2016 when it established two centers that provide physician and on-site testing services. The health system uses the 510(k)-cleared and CLIA-waived Roche Cobas Liat point of care, PCR-based molecular test for influenza A, influenza B, and respiratory syncytial virus in its primary care centers and hospital emergency department.
The decision to implement point-of-care testing at the health system was driven mainly by patients' expectations about the availability of POC flu testing, and NorthShore's goal to better compete with companies such as Walgreens, Walmart, and CVS Health that are increasingly offering such tests in clinics, Zac Zahara, an assistant vice president of pathology and laboratory medicine at NorthShore, said in an interview.
The NorthShore health system — which has 1,000 physicians, four hospitals, and 100 primary care centers — now uses 45 Liat instruments for flu testing in "upwards of 25 care centers," up from two Liat point-of-care platforms in two centers in 2016, Zahara said. Within hospitals, flu testing is usually batch-processed in a laboratory, but the point-of-care instruments are deployed where faster results are needed, such as in the emergency department.
Among diagnostic companies selling POC flu tests, Becton Dickinson said it is seeing an uptick in placements of its RIDT flu testing platforms at physician offices, urgent care clinics, and retail pharmacy centers, Hopps said, adding that retailers and pharmacies offering flu testing are looking at point-of-care testing as a way to attract and retain customers.
Of the total number of tests currently completed at the point of care in the US, most — about 25 million — are currently done each year in physician labs, which include doctors' offices, urgent care centers, and retail centers. The rest are done in hospitals, mainly in emergency departments.
For flu, a 10- to 15-minute test offered by a pharmacy that can then prescribe an antiviral, such as oseltamivir (Genetech's Tamiflu), provides convenience and eliminates the need to schedule a doctor's office visit and take time for it.
In addition to increased seasonal incidence of influenza, growing awareness among consumers of such drugs and the increase in their prescription is also driving POC testing overall, Steven Sepúlveda, vice president of global business development and channel management at San Diego-based Mesa Biotech, said in an interview. Mesa's sample-to-answer molecular diagnostic test received CLIA waiver in 2018, permitting its use at the point of care to detect and distinguish influenza A and B from nasal swab specimens.
Treatments work best within 48 hours of the symptoms' onset, so sending out samples to the lab and waiting days for results can be ineffective, he said.
Molecular growth
As the overall flu testing market expands, the fight for market leadership continues between those firms offering RIDTs and those providing molecular testing for flu.
Providing ammunition to molecular diagnostic testing for flu are guidelines updated by the Infectious Diseases Society of American in 2018 that urged the use of MDx-based flu testing. Noting that seasonal influenza A and B virus epidemics are associated with significant morbidity and mortality each year, the IDSA said that "clinicians should use rapid molecular assays … over rapid influenza diagnostic tests … in outpatients to improve detection of influenza virus infection."
According to Roche, the drive toward better antibiotic stewardship practices is pushing market demand for molecular tests, in particular. Point-of-care tests for influenza are helping health systems seeking ways to align with their quality reporting requirements, Jason Dukarm, group marketing manager for point-of-care at Roche Diagnostics, said in an interview.
"In the move toward value-based care, use of a molecular device that gives you a definitive result — whether it is in the emergency room, an affiliated clinic, or a physician's practice — creates greater certainty on how the patient should be treated," he said, adding that point-of-care testing is helping health organizations implement "the best stewardship associated with overprescription of antibiotics."
Clinicians purchasing POC influenza systems are also taking note of the high sensitivity levels of molecular tests. According to Abbott, when clinicians use a direct nasal swab for influenza testing with its molecular ID Now Influenza A&B platform, the test has a 96.3 percent sensitivity for influenza A and a 100 percent sensitivity for influenza B. The platform has a 97.4 percent specificity for detecting influenza A and a 97.1 percent specificity for detecting influenza B.
Norman Moore, director of scientific affairs for infectious disease at Abbott, said that "when it comes to flu testing in a point-of-care setting, sensitivity is only impactful if results are delivered quickly. If results cannot be given while the patient is still in the hospital, urgent care setting, or doctor's office, the doctor may be more likely to base treatment decisions on symptoms."
ID Now and its influenza A&B 2 assay provide results within 13 minutes, and sometimes as quickly as five minutes, "allowing for optimal treatment decisions," Moore said.
David Persing, executive vice president and chief medical and technology officer at Danaher's Cepheid, said in an interview that he believes that while rapid antigen testing is the dominant testing modality for influenza, it is "being steadily replaced" by molecular diagnostic tests, and all vendors of such systems are seeing "significant uptake of molecular options."
A year ago, Sunnyvale, California-based Cepheid received CLIA waiver for its Xpert Xpress Flu/RSV test for detecting Influenza A and B and respiratory syncytial virus.
Cepheid, similar to most firms marketing CLIA-waived molecular flu tests, does not release specific numbers for revenues or placements of systems and assays. However, the firm is seeing "significant season-over-season growth in placements and test volumes" for the Xpert Xpress Flu/RSV test, Persing said.
Prior to releasing the system, the firm had obtained important experience using the Xpert system and its assays in a variety of settings, including challenging operating environments associated with POC testing for infectious diseases, including flu, in clinics in Africa, he said.
Because of their higher sensitivity, molecular tests are more adept than immunoassay tests at handling different types of samples; managing challenges associated with sample collection by users with varying levels of experience; and handling low viral loads that can throw off less sensitive tests, Persing said.
Immunoassay lead
Though MDx flu testing may be on the rise, adoption of the platforms still significantly lag behind immunoassay flu testing in the physician office setting in part because immunoassays have been in the market longer, Piper Jaffray analyst William Quirk said in an interview. Further, by combining digital readers with immunoassays, BD and Quidel have given physicians a way to incrementally increase sensitivity without switching to a different detection technology.
When BD received 510(k) clearance and CLIA waiver for its Veritor system for rapid detection of Flu A+B in 2011, it became the first rapid influenza test system that incorporated a digital read-out of results to receive such regulatory OKs. The firm now has 30,000 unit placements globally, with 75 percent in the US, Hopps said, adding that about 40 percent of Veritor's sales are for use in acute care settings, mainly in hospital emergency departments, and the rest are applied in nonacute care settings, mainly in physician offices and urgent care centers, and increasingly in retail clinics.
Quirk added that on an ongoing basis, the growth rate for the number of tests that use Quidel's Sofia and Sofia 2 immunoassay instruments is higher than the growth rate for overall testing volumes as measured by the US Centers for Disease Control and Prevention, an indicator of overall flu testing growth used by industry analysts.
Quidel President and CEO Douglas Bryant said on the company's first quarter financial results conference call that its influenza revenues were $47.2 million, making it the firm's "second highest quarter ever for flu, behind last year's monster Q1 and better than we had planned by $5 million." Testing demand and revenue growth was driven in part by a particularly severe 2017-2018 influenza season.
Quidel did not respond to a request for an interview for this article.
While Quidel doesn't disclose the names of its customers for competitive reasons, it has national contracts with some of the largest urgent care clinics in the country, Canaccord Genuity analyst Mark Massaro said in an interview. The addition of Quidel's Virena system to automatically capture and manage deidentified influenza testing results has been a good "talking point and differentiator" for Quidel, he said. The firm has point-of-care flu placements in 35,000 clinics, and it collaborates with many of the largest test product distributors, so it doesn't "lack for awareness in the market," he said.
The payor landscape for influenza testing can also influence clinicians' thinking about which type of system to implement, Massaro said. CMS and private payor reimbursements for MDx influenza tests are generally higher than for immunoassay tests, he said, leading some clinicians to order molecular point-of-care tests.  
However, higher molecular diagnostic test reimbursements are not available in all US states. And because the upfront costs for such systems — some are more than $10,000 — can be beyond the reach of some physicians, they may prefer to forgo the chance to receive higher reimbursements and, instead, work with a lower-cost alternative, Massaro said.
Lower cost is a main reason Quidel has so many placements and is growing at a significant pace in point-of-care settings, Massaro said. "They are giving away the Sofia system and booking revenue on reagent rentals at prices between $11 and $12 per test, which is a lot less expensive than [reagents for] MDx tests," Massaro said.
A few industry participants also noted that clinicians are just as comfortable with adopting immunoassay as molecular technology because of a US Food and Drug Administration reclassification of rapid antigen influenza tests in 2017. In its reclassification, the FDA established minimum requirements for sensitivity and specificity for tests that include immunoassay and molecular diagnostic technologies.
If clinicians want the most accurate system, they will most likely purchase a molecular diagnostic system, but for clinicians looking for the least expensive product, they are more likely to opt for an immunoassay, Massaro said.