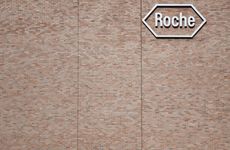 NEW YORK – Roche is leveraging opportunities created by the COVID-19 pandemic to create a footprint that it believes will continue to pay off for its Diagnostics division even after the pandemic has been tamed.
In the wake of the pandemic, many countries have made changes to their health infrastructure, while manufacturing capacity has been scaled to quickly provide diagnostic testing for the virus.
Roche itself has developed 16 SARS-CoV-2 solutions since the virus first appeared last year, ranging from high-throughput PCR tests for use in central laboratories to rapid antigen tests for use at the point of care and, potentially, at home. It has plans to launch more this year, including a SARS-CoV-2 and influenza A/B rapid antigen test that is in development and a test to detect variants of the virus that is available for research use only that was announced on Tuesday.
Beyond COVID-19, Roche Diagnostics CEO Thomas Schinecker said in a recent interview that he hopes that the infrastructure that countries and laboratories have built over the past year will bring more diagnostic testing for other diseases and allow the world to be more prepared for different diseases. There has been an accelerated uptake of diagnostics in emerging markets and an increasing "number of countries that have really built a tremendous infrastructure in a very short period of time" Schinecker said, noting Roche was able to focus on testing for SARS-CoV-2 globally when many other companies focused on the US.
The pandemic accelerated progress in a number of areas, he said, and assay development that would normally take a couple of years to implement had to be achieved in weeks, putting "a lot of stress" on the organization. Manufacturing was also an early issue because there "wasn't exactly manufacturing capacity around the world."
In the early days, Schinecker said, Roche was using its backup automation tools normally used when systems break to compensate for instrument demand. Eventually it was able to ramp up to four times the capacity it would normally do in a year and invest more into new automation lines.
On the company's fourth quarter earnings call in January, Schinecker said Roche had invested more than CHF 600 million ($664 million) to increase its supply chain capacities, adding 60 new manufacturing lines for consumables and 20 new manufacturing lines for reagents. It also added eight new manufacturing lines for raw materials and one new manufacturing space for instruments.
The new initiatives resulted in double-digit growths in R&D spending in both Roche's pharmacy and diagnostics businesses in 2020.
For the future, Schinecker echoed the thoughts of many others in the diagnostic industry that there will be more testing for respiratory diseases than before the pandemic, but that demand won't reach the heights it did during the peak of the pandemic. 
Although SARS-CoV-2 vaccines are being rolled out and the pandemic may be nearing a new phase where it becomes manageable, Schinecker cautioned that he "wouldn't declare victory yet over the virus." There are still big unknowns regarding the virus, such as the impact of mutations on testing. To that end, Roche looked at potential areas on the spike protein where mutations could occur and determined whether their tests would be affected by the mutations that have come to light – Roche said so far, none of their tests have been impacted.
As for Roche's future plans for the virus, Schinecker said the company will continue building on its diagnostics foundations. On Monday Roche it has entered a $1.8 billion agreement to acquire GenMark Diagnostics, which has seen significant revenue growth due to sales of SARS-CoV-2 tests and its ePlex platform.
Roche said GenMark's technology fills a big medical need for patients who need a fast response to determine which pathogens are responsible for their illnesses and for physicians to treat patients as quickly as possible with the right treatment. The company noted that it can support GenMark with automation expertise and raw materials needed for GenMark's products and called it "a nice fit into our portfolio."
The past year forced the company to focus on SARS-CoV-2, but Schinecker emphasized that Roche is still maintaining its other projects and keeping them on track. "There will be a time past COVID and there are people dying of other diseases," he said. "They need these other products, as well."
As instrument placements have increased due to testing needs for the pandemic, the company said that potentially two million more PCR tests could be performed every day than before the pandemic, so once SARS-CoV-2 testing declines the resources may be available to test for other diseases.
Schinecker noted that this was the time for Roche and the diagnostics industry as a whole to look at other diseases, such as human papillomavirus, hepatitis C, and tuberculosis. "There is a great opportunity now that people understand the value of diagnostics much more and there's opportunity to look at other diseases that can be eradicated."
Cervical cancer screening, in particular, has been a strong market for Roche. During Q2 2020, Roche saw a "huge reduction" in cervical cancer screening volumes, a trend that occurred industrywide: 40 percent of countries reported a disruption to their cancer services as a result of the pandemic, according to the World Health Organization.
However, outside the very beginning of the pandemic, Roche said it saw strong demand for cervical cancer screening and has continued to see good uptake for its tests in that space because of reimbursement changes in France and Germany, Schinecker said.
For other diseases, Schinecker noted that many people don't know they have hepatitis C, and if people were screened regularly like they are for SARS-CoV-2, we "can save millions and millions" of lives. In addition, about one-sixth of the world's population has tuberculosis, which could also be cured by screening, he said. "We want to make sure that we don't only serve the COVID population but also the people that die of heart attacks, of cancer, of suffering from other chronic diseases," he said.
One way to do that is to take advantage of the increased awareness of the importance of diagnostic testing throughout the general population and the additional testing and manufacturing infrastructure that companies around the world have developed to handle the pandemic. Schinecker said that before the pandemic, even "highly modern" countries had poor diagnostic infrastructures and were "desperate to get more testing infrastructure in place" during the pandemic. Because so many Roche systems are in laboratories now, many of them automated and high throughput, labs can become more efficient and return results quickly.
Previous constraints, such as the cost of performing testing for so many people, have been  mitigated because more automated platforms are now in labs. The highest costs for many laboratories are associated with the need to have employees to operate the systems. Automation can significantly lessen that cost. 
Meanwhile implementing routine testing and screening portfolios benefits patients by facilitating better outcomes and reducing hospitalizations. Uptake for Roche's screening products, such as its cervical cancer and hepatitis C tests, could increase from the implementation of this routine testing.
However, shifting the focus will require policymakers to get on board and apply the lessons of SARS-CoV-2 to other diseases, Schinecker said.
The "value of diagnostics is much more known and top of mind [for] the population," and it's up to leaders in government to take advantage of this, he noted.
Roche said the company has been and continues to be working closely with customers, nonprofits, governments and regulatory bodies to deliver its coronavirus tests to areas where they can be immediately effective. In addition to the COVID-19 portfolio, Roche's solutions cover a wide range of applications for different countries' challenges: For example, some countries may have more central laboratories and needs for high throughput testing, which Roche can work to develop, while other, more rural areas need solutions such as dried blood spot tests to transport the patient's sample to the lab. Because Roche has "expertise in many areas" and its "development to workbench" time is pretty short, it can develop or adjust assays depending on the needs it hears about from those stakeholders, the company said.
Regulators, Schinecker added, will hopefully make changes and adopt "more pragmatic" methods for approving diagnostic products. The many demands and requirements of regulators continue to change and trying to meet the different regulatory requirements of each country poses challenges to getting products on the global market, Schinecker said, and that limiting factor might result in less companies gaining traction for their products across the world.
Due to pressure from the pandemic, the healthcare systems in many countries have had to speed up their regulatory processes, requiring diagnostic companies to develop COVID-19 tests faster than ever while making sure their data is up to par at the same time, Roche added.
Regulation requirements are getting "much more complicated," Schinecker said. "What ultimately will happen is that because the hurdles get higher, get more different, you will see that there are probably only going to be a few players that can be true global players."
Schinecker added that he would like to accelerate the reimbursement process for tests and the implementation of guidelines for test reimbursement to happen more quickly. 
Roche knows that the past year's pace of test development and manufacturing can't last, and that "there's no organization that can do this forever … but we can adapt certain behaviors, certain mindsets, from this pandemic time to normal times."
He added that "diagnostics can help fight much more than COVID: we must take the lessons from the pandemic and ensure that the investments made benefit all health conditions."