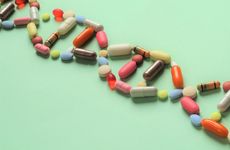 NEW YORK – Health and wellness testing company LetsGetChecked is targeting health insurers and employers as customers for a pharmacogenomics test called myPGx, the company's first marketed genetics product.
LetsGetChecked, a 7-year-old company that has traditionally offered at-home sample collection for a variety of lab tests for sexual, women's, and men's health, in addition to wellness tests, launched the pharmacogenomics service last month. The test can flag whether patients are at risk for drug-gene interactions for more than 100 drugs prescribed for cardiovascular disorders, behavioral health conditions, and pain management.
MyPGx builds on a pharmacogenomics service that was part of myGenome, a whole-genome sequencing service from Veritas Genetics — a genomics company that LetsGetChecked, which has headquarters in both Dublin and New York City, acquired in March. Patients can now receive the targeted pharmacogenomics panel as a standalone test alongside other LetsGetChecked support services like medication delivery, peer-to-peer clinical decision support, and analytics.
"PGx presents a real area of opportunity," said Avni Santani, chief medical officer at LetsGetChecked, who previously held the same role at Veritas Genetics.
Illness and mortality linked to non-optimized medications, resulting from a patient receiving the wrong drug or dose, or not taking it as directed, cost the US $528.4 billion each year, according to a 2018 study in Annals of Pharmacotherapy, Santani said.
She believes that pharmacogenomics can mitigate some of that unnecessary expense, and the company plans to pitch customers on that potential. LetsGetChecked is focusing its sales efforts on health insurers and employers, entities that are particularly vigilant about wasteful healthcare expenditures, but the firm also sees market potential for pharmacogenomics testing among providers and pharmacy benefit managers, she said.
By getting plan members on the right drugs earlier, insurers could cut down on the costs of non-optimized therapies, including emergency room visits or hospital admissions due to adverse events, Santani said. She also suggested that identifying best-fit medications with pharmacogenomics testing could improve patient adherence to treatment plans.
In one study of Medicare Advantage patients, published earlier this year in the Journal of Personalized Medicine, a comprehensive medication management program that included pharmacogenomics testing was associated with a $7,000 reduction in direct medical charges per patient over 32 months.
The myPGx testing services must be ordered by a physician that is part of a provider group or affiliated with a payor client. Saliva samples are then collected via kits mailed to patients' homes. Patients mail the samples back for analysis to the company's Danvers, Massachusetts-based laboratory, which is CLIA-certified and accredited by the College of American Pathologists. Patients are asked to share information on their medical and medication history, as well as lifestyle details, such as whether they are a smoker.
LetsGetChecked sends the test results to the ordering physician through an online portal. Santani said the company aims to return results within seven to 10 days. Results are based on guidelines from organizations like PharmGKB, an online pharmacogenomics resource funded by the US National Institutes of Health, and information from the US Food and Drug Administration's table of pharmacogenetic associations.
Pharmacists from LetsGetChecked schedule virtual consultations with patients to discuss their results, but patients will be directed to speak with their provider before making any changes to their medications, according to the company. Providers can also schedule consultations with LetsGetChecked pharmacists for peer-to-peer support to inform medication decisions.
"We see a future where every prescription would have a PGx test behind it," Santani said.
While LetsGetChecked declined to comment on its revenue expectations for myPGx, Santani said the testing service could offer a "differentiating benefit" for employers, a stakeholder that other pharmacogenomics test providers, such as Color and Coriell Life Sciences, have also targeted. The company is hoping that its ancillary support services for doctors and patients — such as virtual consultations with pharmacists — will set its pharmacogenomics offering apart from other competitors in the space.
However, pharmacogenomics is a crowded market, and especially during the pandemic, health systems and companies alike recognized the advantages of using telehealth to broaden access to genetic testing. Moreover, some leading institutions in pharmacogenomics, such as the Mayo Clinic, are also training pharmacists in the discipline, recognizing that they are well positioned to support physicians to understand and apply test results.
23andMe and Everly Health are two other competitors offering pharmacogenomics testing that LetsGetChecked may face, according to Adriana Krasniansky, head of research at Rock Health, a digital health venture fund that also compiles funding reports on the sector. 23andMe in recent years has been building up its medical services, acquiring a telehealth and pharmacy company and striking drug discovery partnerships.
Still, Krasniansky said the purchase of Veritas Genetics and subsequent launch of myPGx highlights its commitment to competing in the precision medicine market. The company has scooped up $283 million in funding, according to Crunchbase, from investors like Illumina Ventures and Optum Ventures. Most recently, in September, LetsGetChecked received a $20 million investment from Morgan Health, a JPMorgan Chase business unit focused on employer-sponsored healthcare, to put toward scaling the company's tools to manage healthcare from home.
Krasniansky said she is curious whether LetsGetChecked, like 23andMe, will expand into research and development, such as by partnering with pharmaceutical companies on drug discovery or clinical trials. R&D is the third most-funded subsector for digital health startups so far this year, collectively raising $1.7 billion, according to a report Rock Health released in October.
That possibility would be "more downstream," Krasniansky said. "But it's an interesting area that we may see LetsGetChecked move into."
As for the company's plans to market to payors and employers, LetsGetChecked hasn't publicly announced any partnerships yet. The company also declined to share whether it has signed up customers for myPGx but noted that customers of Veritas Genetics have had access to pharmacogenomic testing as part of myGenome for several years.
Targeting cost-conscious employers, payors, and even healthcare providers with technology and services that can put a dent in healthcare spending is a "genuine opportunity," observed Michael Abrams, managing partner at healthcare consultancy Numerof & Associates. He cautioned, though, that overutilization of genetic testing could also drive up costs, which insurers have gotten more vigilant about. Like other pharmacogenomics test providers have done before, LetsGetChecked will have to make a financial case to insurers regarding which medical conditions it makes most sense to use the myPGx testing service for, Abrams said.
The myPGx test, however, is just the first offering in a suite of genetic tests that LetsGetChecked is planning to launch in preventive health, reproductive medicine, and oncology, Santani said. The firm has ambitions to eventually launch whole-genome sequencing-based panels for cancer, carrier, newborn, and noninvasive prenatal screening, as well as polygenic risk scoring and other tests but declined to share a timeline for the launch of those products.