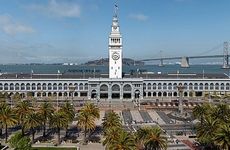 This article features contributions from several additional GenomeWeb editors.
SAN FRANCISCO (GenomeWeb) – The 35th Annual JP Morgan Healthcare Conference continued this week with several life science research tools and diagnostic firms making presentations to investors and other attendees.
The following are summaries of presentations and breakout sessions on Wednesday by Berry Genomics, PerkinElmer, BGI, GenMark Diagnostics, Guardant Health, and Invitae.
Berry Genomics
Berry Genomics' CEO Daixing Zhou said that the firm's noninvasive prenatal test (NIPT), which it sells as an in vitro diagnostic and as a testing service, enabled the company to net profits of around $10 million in the first half of 2016. Despite lower prices of between $200 and $300 in China, Zhou said it is possible to be profitable due to the scale.
The molecular diagnostic company expects that NIPT will begin becoming available to the general population in China in 2017, and that the firm will be well positioned to capture a large portion of that market through the relationships it has with the hospitals that already sell its NIPT that received clearance from the China FDA in 2015.
In addition, Zhou said that the company continues to expand the number of indications it screens for, adding other aneuploidies as well as microdeletions and microduplications, and plans to begin single-gene disorder testing in 2017. Berry has also made progress in its oncology business, developing a cell-free DNA assay for which it plans to seek CFDA approval. And, Zhou said that this year Berry plans to complete a reverse merger with Chengdu Tianxing Instrument & Meter, a process it started last year, which would enable it to become a publicly traded company without having to go through an IPO.
In China, there are two business models for offering NIPT, Zhou said. Tests are either sold to hospitals as IVDs or are offered by centralized reference laboratories. In either case, the test must have CFDA approval. Zhou estimated that Berry currently has about 70 percent of the IVD-based NIPT market in China.
In 2016, the Chinese government initiated a pilot program for genetic testing that enabled 108 hospitals and five reference laboratories in partnership with hospitals to become licensed to perform NIPT. Zhou said that when this pilot program began, Berry worked directly with hospitals to help them establish laboratories to run its NIPT. That work has put the firm in a good position to expand to other hospitals after the Chinese government expanded the NIPT program in late October, granting licenses to around 300 hospitals and enabling all prenatal screening centers and certified reference laboratories in partnership with hospitals to perform NIPT, Zhou said. The "field has opened up substantially," he said, and he anticipates that this is one step toward screening becoming available for not just high-risk pregnancies, but the general population.
The company has also been moving into the oncology space. Last year, Zhou described circulating single-molecule amplification resequencing technology (cSMART) to assess circulating tumor DNA. The company has conducted two clinical trials and in 2016 launched the nine-gene assay for non-small cell lung cancer in 22 hospitals as part of China's pilot program for clinical NGS testing. He said around 1,200 samples have been tested and the assay has comparable performance with droplet-based digital PCR. The company most recently published a study last November in the Journal of Molecular Diagnostics validating the assay in 103 patients with advanced lung adenocarcinoma. Zhou said the next step is to bring the test through CFDA clearance. In addition, he said the firm is working on another cell-free DNA assay that uses the cSMART technology for colorectal cancer.
Finally, Zhou provided an update on a project it did in collaboration with Chinese e-commerce firm Alibaba Group to build a Chinese genomic database from 400,000 human genomes. In collaboration with Beijing University, they compared those genomes with 10,000 genomes from breast cancer patients, identifying inherited mutations in about 10 percent of the cases. Interestingly though, Zhou said that the spectrum of inherited variants in the Chinese population differs from that of Caucasian populations. For instance, in Caucasian populations, BRCA1 is the most commonly mutated gene in hereditary breast cancer, but in the Chinese cohort, it comprised just 1.7 percent of the population. By contrast, BRCA2 mutations were much more prevalent in the Chinese population, found in over 5 percent of the individuals. The researchers are in the process of publishing the results, Zhou said.
PerkinElmer
In a webcast presentation, PerkinElmer Chairman and CEO Robert Friel provided an update on the company's activities, stressing the importance of its diagnostics business and its growing market share.
Diagnostics makes up 30 percent of PerkinElmer's revenues and 45 percent of its profits, Friel said. Of that 30 percent, 60 percent comes from reproductive health diagnostics, 25 percent comes from infectious disease diagnostics, and the remaining 15 percent comes from oncology diagnostics.
PerkinElmer had 70 percent of market share in newborn screening at end of 2016, according to Friel. Further, he added, the three areas that currently make up the company's diagnostics business present exciting growth opportunities that will continue to allow the business to grow at a high single-digit rate organically.
Specifically, he said developing markets today are seeing an increase in maternal age from late 20s to mid-30s, implying increased rates of high-risk pregnancies, which is leading to higher testing rates on mothers and fetuses. Despite the attention being paid to noninvasive prenatal testing (NIPT), however, Friel said PerkinElmer doesn't believe that current NIPTs are safe, reliable, automated, and cost effective.
Instead, Friel highlighted PerkinElmer's development of a "molecular NIPT that doesn't use sequencing or PCR," and which is designed for population screening. PerkinElmer acquired the technology when it bought Swedish startup firm Vanadis Diagnostics in February 2016. It's currently in beta testing and the company plans to roll it out for research-use only at first. The test will likely be made widely available in late Q1 2018.
BGI
Xu Xun, executive director of BGI Research, a subsidiary of BGI Group, discussed new clinical and research products the company is developing in the areas of reproductive health, cancer, long-read sequencing, synthetic genomics, and bioinformatics.
BGI Group has both a handful of for-profit subsidiaries that includes BGI Genomics (comprising both BGI Dx and BGI Tech) and Complete Genomics. Its non-profit subsidiaries include BGI Research, the China National Genebank, and the journal GigaScience.
The company has more than 5,000 employees, runs 64 clinical laboratories, including a CAP-certified laboratory in Hong Kong, and 58 R&D laboratories. Xun said that it has four primary focuses for its R&D: developing a suite of omics tools; reducing birth defects by focusing on rare disease diagnostics and reproductive health; general health; and agriculture.
Xun said that BGI has been working to improve technology that it acquired with Complete Genomics known as long fragment read, which enables genomes to be haplotyped and phased. The new technology, which he called stLFR, will be simpler, involving a one-tube reaction. In addition, BGI has bumped up the number of barcodes to more than 5 million from 384. The technology will enable the "ultimate clinical genome," Xun said because it would be cost efficient enough to allow every whole genome to be sequenced de novo.
On the clinical side, BGI currently offers a noninvasive prenatal test called NIFTY as well as cancer gene sequencing. It has CFDA approval for its BGISEQ-500 system, technology and is also aiming to bring its desktop system, BGISEQ-50, through CFDA approval. Both platforms are based on Complete Genomics' technology. Xun said that in 2016, BGI ran more than 1.6 million NIFTY tests and 20,000 cancer tests.
From the data it has collected through its cancer sequencing work, BGI is developing a neoantigen-based T cell therapy that it plans to test in a phase I clinical trial for melanoma this year.
Finally, BGI aims to develop synthetic genomic products. Xun said that it has already built a synthetic yeast genome and developed its core technology and has started a project to develop synthetic genomes for C. elegans and Arabidopsis.
GenMark Diagnostics
GenMark President and CEO Hany Massarany provided an update on the upcoming assays for the firm's new ePlex system, the successor to its XT8 machine. The firm filed for FDA clearance of the new system last month. The ePlex instrument integrates and automates all components of the testing process, from nucleic acid extraction and amplification, through detection, interpretation, and reporting, and enables bi-directional integration to laboratory information systems and the ability to provide customer support via remote access.
The firm launched the system along with a respiratory panel in Europe in mid-2016. Massarany said GenMark filed a 510(k) application with the FDA last month for the panel, which includes 18 viral and three bacterial targets.
In addition, GenMark intends to launch a blood culture ID test for sepsis soon in Europe, and aims to seek US clearance later this year. That test includes gram positive, gram negative, and fungal panels with 59 distinct targets in total, said Massarany. The firm expects to launch those panels in Europe during this quarter.
It also is developing a gastrointestinal pathogen panel, which Massarany said will have 30 percent more targets than competitors. That panel is expected to launch in Europe later this year with a US launch targeted for 2018.
Earlier this week, the firm reported preliminary fourth quarter revenues of $14.9 million, a 13 percent year-over-year increase. It also said that it completed 2016 with more than 55 customer agreements globally representing more than 85 ePlex instruments.
Guardant Health
Guardant Health CEO Helmy Eltoukhy said that the liquid biopsy firm has captured more than 80 percent of the liquid biopsy market, having sequenced more than 30,000 patients. Ultimately, Eltoukhy estimated that the total market opportunity could be more than $20 billion.
The firm launched its Guardant 360 assay in 2014, and Eltoukhy said that by leveraging the data it collects over time, the assay has continually improved its performance. That improvement is what will eventually enable the company to develop noninvasive assays for cancer recurrence and early detection, which the firm aims to do with Project LUNAR, a clinical trial that it launched last May.
Eltoukhy said that the company aims to develop two assays based on the trial results. The first Lunar assay would have a $1,000 or less price tag and would have applications for a number of cancer indications, including lung, ovarian, breast, and colorectal. A second Lunar assay would make use of epigenetic signals to identify the tissue of origin of someone with early cancer. Eltoukhy did not provide a timeline for when these assays would be available.
Invitae
Sean George, Invitae's newly minted CEO, discussed the company's efforts to bring genetics into mainstream care in a webcast presentation. Invitae is working toward that goal, contingent on making testing affordable to the masses by aggressively lowering its own cost of goods sold from $1,100 per sample in Q1 2015 to $450 per sample in Q3 2016.
Invitae is partnering with others players in the genetic testing industry, pharmaceutical companies, and payors to expand patient access to genetic testing. For example, in a partnership announced last year with Illumina-backed start-up Helix, Invitae said it planned to launch health apps this year so people who had their exome sequenced but were at low risk for cardiovascular disease or cancer could learn their genetic risks for these diseases. The projected price for the initial sequencing and interpretation will be around $200.
George said that this partnership with Helix will allow Invitae, which has so far operated as a traditional medical genetics firm, to reach a new population with its tests. "It leverages our investment in cost-effective infrastructure to do genetic interpretation to scale in partnership with Helix's genome marketplace capabilities, [and] allows us to bring that quality interpretation to a large group of individuals who otherwise would not have access to that," he said during his presentation.
Payors will also become an important part of Invitae's commercial strategy. "It's in their interest to drive the market toward comprehensive high-quality, value-based genomic information management," George said. The company recently reported that during the fourth quarter it inked several coverage agreements with large insurers, bringing the total number of covered lives for its tests to more than 175 million by year end, up from 5.5 million covered lives in Q1 2016.
Last year, Invitae also made progress partnering with pharmaceutical companies. George said that the company has been in discussions with a handful of companies who are developing drugs targeting the genetic underpinnings of diseases, and many of them have even reached out to Invitae to ask for help in screening patients for clinical trials, sponsoring testing programs, engaging with physicians, and identifying new genes and pathways that their drugs might interrogate.
As an example, George highlighted that Invitae is working with BioMarin on a program called "Behind the Seizure," to identify children who might have a genetic disorder and might be good candidates for a drug under development.
"While 2016 was laying the groundwork for this, in 2017 we'll be pursuing [pharma partnerships] in earnest," George said. "We've now put some commercial resources behind it."