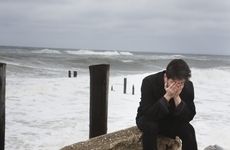 NEW YORK (360Dx) – Intermountain Precision Genomics' RxMatch Antidepressant Panel, announced last week, is the lab's first pharmacogenomics test intended to help physicians use DNA to find the right antidepressants to prescribe to patients. It is also the initial step in a strategy to grow beyond precision oncology and offer genomic assays targeting a wider array of diseases.
"We are just in the first stage of launching pharmacogenomics," said Jason Gillman, director of Precision Genomics, based in St. George, Utah. "We will be able to expand how we are helping patients in other diseases outside of oncology alone."
RxMatch will be the brand name for a new line of tests based on pharmacogenomics. Intermountain Precision Genomics, a genomics laboratory within Intermountain Healthcare, chose an antidepressant panel for its first pharmacogenomics test offering because of the high number of people affected by depression, and because the company that created the panel methodology, CNSDose, had already completed a randomized clinical trial to quantify the method's effectiveness.
"Some pharmacogenomics groups have come up with a test and then gone to market. CNSDose didn't enter the market until their randomized clinical trial was complete," Gillman said. "That was important to us to have something that was tested and validated and ready to be taken to patients."
The RxMatch Antidepressant Panel involves swabbing the inside of a patient's cheek to extract DNA from cells shed within the mouth. Intermountain Precision Genomics uses MassArray, a platform offered by Agena Bioscience to test the DNA sample for five biomarkers – ABCC1, ABCB1, UGT1A1, CYP2D6 and CYP2C19 — which can offer insights into liver metabolism and the blood brain barrier that affect the ability of medications to reach the brain. Within those five biomarkers there are about 40 different target points, Gillman said, adding that the results are fed into a CNSDose algorithm. Physicians receive a one page report generated by CNSDose that divides medications into three categories: average dose medications, low dose medications, and high dose medications. There are approximately 20 different antidepressant medications on the market and CNSDose can make recommendations on the effectiveness of all of them for each patient tested.
"CNSDose provides us with the bioinformatics for the analysis of the genes and how they express," Gillman said. "They essentially interpret our lab results."
CNSDose says its own studies have shown the method to be significantly more effective than the standard trial and error for prescribing antidepressants. The company's randomized clinical trial, completed in 2015, studied 148 patients with major depressive disorder over a three month period, according to Harris Eyre, CNSDose chief medical officer. The trial divided patients into two groups, with half treated using CNSDose to guide prescription decisions, and the other half treated with standard trial and error. Patients were blinded as to which group they were in. The study found a 72 percent depression remission rate for patients in the CNSDose group, versus a 28 percent remission rate for those in the control group, Eyre said. Patients in the CNSDose group also had fewer side effects and fewer sick days.
"When we did some economic modeling off that trial, we found that the CNSDose technology saves $2,400 in direct healthcare costs per patient per year, so that was reducing costs of medications, doctor's visits, and hospitalizations," Eyre said.
Intermountain Precision Genomics' expansion into pharmacogenomics takes it into an area that has attracted increasing interest among physicians, but is still viewed by some as largely unproved.
"In the big studies that I've been involved in, it appears that maybe about a third to a half of individual differences in response to antidepressants can be accounted for by genes, but that doesn't mean that particular genes on any particular panel account for that much," said Francis McMahon, chief of the human genetics branch at the National Institute of Mental Health.
McMahon, who was not familiar with the CNSDose test, noted that other factors such as separate medical conditions, medications, or dietary exposure can affect how patients metabolize antidepressants. An additional challenge in psychiatry, he said, is that there is no firm test for confirming psychiatric diagnoses. Ensuring that the right medication is selected for the right diagnosis can be more critical than how well the medication is metabolized, he added.
Despite these questions, McMahon, who also chairs the genetic testing and psychiatric disorder task force of the International Society of Psychiatric Genetics, said pharmacogenomics in psychiatric drug testing is attracting the interest of physicians.
"It is used a fair amount in Canada and the US, even though in the opinion of the task force, the data or evidence to support its use is not so good. I think psychiatrists have been enthusiastic to take this up because they understand that choice of antidepressants is still largely trial and error," he said.
Intermountain Precision Genomics is launching its own research study, monitoring a target group of 300 patients in Salt Lake City using the RxMatch Antidepressant Panel powered by CNSDose. The study will evaluate how quickly patients return to remission and the potential cost savings to the patient and healthcare system when the test is used, according to Gillman.
"We want to look at total cost of care. There will be a control group, so a patient who goes to a psychiatrist for depression will go through the trial-and-error type of prescription as is the standard of care currently. We will compare that with those enrolled in the study," he said.
Separate from the Salt Lake City study, Intermountain Precision Genomics has rolled out the RxMatch Antidepressant Panel to approximately 10 clinics in Southern Utah. In the next phase of commercialization, it will be rolled out to the rest of Intermountain Healthcare. The test is also available to outside physicians who contact the lab to request it, Gillman said.
CNSDose, headquartered in Melbourne, Australia, first moved into the US six months ago with a soft launch, according to CEO Mark Heinemeyer, and by partnering with Atlanta-based lab Alpha Genomix. The CNSDose antidepressant test is a laboratory-developed test. During the soft launch, CNSDose has signed up approximately 400 clinics through direct outreach to psychiatrists and primary care physicians who prescribe antidepressants. In addition to its partnership with Intermountain Healthcare, CNSDose is in talks with five or six academic medical centers, Heinemeyer said. The company has plans to launch the test in Australia at the start of next year.
"Now that we have the market reception that justifies investment in scalability, what we are doing is preparing for a broader launch," Heinemeyer said.
Meanwhile, although Intermountain Precision Genomics is currently focused on rolling out the RxMatch Antidepressant panel, it is already in discussions with CNSDose about potential additional mental health pharmacogenomics tests. The lab has also begun preliminary work with another pharmacogenomics company that covers 350 different drugs and about 12 different disease types. Gillman declined to identify the firm.
"It was always the plan to journey out of the cancer-only space. We have been working on this specifically for almost a year getting ready for the launch this week," Gillman said. "We started with cancer because it made sense. Precision medicine was further advanced with cancer. Now, think of neurology, cardiovascular, and even endocrinology. Precision medicine has a place in those areas, as well," he added.