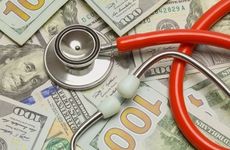 NEW YORK (GenomeWeb) – Insurers worried about the overuse of genetic tests are increasingly employing automated systems to help them keep track of a rapidly growing industry and standardize the enforcement of CPT codes and coverage policies.
Payors say that these online, automated systems will make the prior authorization process more efficient by reducing errors, and delays in care and payment when doctors order genetic tests for patients. Providers and labs that have been slogging through prior authorizations by submitting documentation via faxes and appealing coverage denials through numerous phone calls, hope that such systems streamline the process, but they are also concerned that these systems will hinder test access for patients who immediately need them. More specifically, labs doubt that these systems will ease their struggle for payment with insurers.
On July 1, doctors started using an automated system to submit information about genetic tests ordered for patients covered under Anthem's employer-sponsored and individual plans offered in 13 states. The national program, administered by Anthem subsidiary AIM Specialty Health, is aimed at ensuring that doctors are ordering genetic testing according to the 47 policies Anthem currently has. Starting January 2018, automated prior authorization will also extend to enrollees of employer-sponsored self-insured plans, for employers who buy into the program.
Similarly, UnitedHealthcare recently announced it would use an unnamed vendor to administer a national, online prior authorization system for genetic and molecular tests. The program, which goes into effect Nov. 1 for fully insured commercial members, "streamlines the prior authorization process (vs. having to place phone calls or send faxes) and provides fast coverage decisions for tests performed in an outpatient setting, including BRCA1/2 [gene testing], hereditary cancer panels, and pharmacogenetic panels," UHC spokesperson Lynne High said.
The use of automated solutions administered by firms, such as AIM Specialty Health, may be relatively new to genetic testing, but decades earlier payors used pharmacy-benefit managers as prescription drug costs escalated and radiology benefit managers to rein in overutilization of imaging services. In recent years, insurers have grown concerned about inappropriate genetic testing, a market that sees eight to 10 new products daily.
"Now, we have genetic benefits managers," observed Charles Mathews, VP at consulting firm Boston Healthcare Associates, who noted this as a natural evolution for the industry.
According to a UHC report from a few years ago, its costs related to genetic and molecular testing were around $3 billion to $4 billion from 2006 to 2009, but grew to around $5 billion in 2010, and is projected to balloon to between $15 billion and $25 billion by 2021. Concert Genetics, which uses data analytics to provide insurers a more granular view of the genetic tests they're paying for, estimated that their spending is increasing by 25 percent to 75 percent, without much insight into whether this money is advancing testing that improves patient outcomes. 
According to Karen Lewis, solutions management director for AIM Specialty Health, 25 payor clients have reached out in the last six months asking for help managing utilization in genetic testing. "There's this perception that the technology has outpaced the payor's ability to manage all of it," said Mathews.
Genetic and molecular testing labs, meanwhile, are under increasing economic strain from a difficult reimbursement environment. Claims are frequently denied and when there is reimbursement, labs complain, it's low and slow to come. To the extent that technology solutions can bring more predictability in terms of what will get covered, providers and labs support such measures.
If I know what the rules of the game are, I can play the game.
"Anywhere we can automate, streamline, and not have to repeat processes is a great idea," said Panna Sharma, CEO of diagnostic services company Cancer Genetics.
Currently, "it's really a crapshoot about whether a [genetic] test can get paid," said Mark Dunnenberger, director of pharmacogenomics at NorthShore University HealthSystem. He often has to tell his patients that a PGx test he is recommending is unlikely to be covered by their insurance plan and they'll have to pay out of pocket.
"If I know what the rules of the game are, I can play the game," he said. "If there is a clearly stated process for genomic testing, then health systems can build infrastructure around that process to ensure when testing is appropriate, that it is getting covered, and that we're able to provide patients with the best possible care."
But how will these automated prior authorization programs perform in situations when a patient has a fast-progressing leukemia and needs genetic testing to quickly determine the course of care? What about the heart attack patient at NorthShore in need of a stent procedure, and it's critical to know quickly whether the patient can normally metabolize Plavix, a drug that prevents blood clots?
"CYP2C19 testing before giving Plavix to understand whether he or she will respond to the drug, could be lifesaving," Dunnenberger said. "If I couldn't do that for my patient in a timely manner, this could lead to an adverse outcome such as death, another heart attack, and bad patient care in general."
Unnecessary testing
In genetics, payors seem particularly concerned about the proliferation of next-generation sequencing tests, commonly used to personalize cancer treatment options for patients or direct them to clinical trials based on tumor markers. Data collected by Concert Genetics, for example, shows that NGS tests account for 75 percent of the recent growth in the genetic testing space, and comprise 48 percent of the 70,000 currently marketed tests.
"The vast majority of payors right now don't have positive coverage for those large tumor panels that utilize NGS," AIM's Lewis said. "I would say 99 percent of payors are not covering those tests in general."
They are also worried about fraudulent billing by pharmacogenetic testing companies, since some of these firms have paid hefty sums to settle cases with the Office of Inspector General at the US Department of Health and Human Services. Another focus point for insurers is noninvasive prenatal screening, which relies on NGS, and is the fastest growing segment in genetics, projected to grow to a $6.8 billion annual global market by 2022, from $5.35 billion in 2010. 
Laura Housman, CEO of Access Solutions Consulting, has been tracking payors' increasingly stringent stance toward genetic testing utilization over the past decade, and has noted a dramatic shift in messaging over a seven-year period. For example, in 2010, when utilization wasn't as high as it is today, Harvard Pilgrim HealthCare in Massachusetts was managing molecular diagnostics utilization by enforcing payment policies and post-service claims controls — in which the insurer reviewed claims to see if they met its policies after a service was performed but before payment.
Then, in 2014, with increasing competition in hereditary cancer risk testing following the Supreme Court's decision in Association for Molecular Pathology v Myriad, Harvard Pilgrim put in place a prior authorization program for BRCA1/2 genetic testing. In moving from post-service claims controls to prior authorization, the insurer began assessing whether a service was in line with its policies and willingness to pay before it was performed.
The following year, Harvard Pilgrim put out a lengthy list of "not covered" genetic and molecular tests, which included next-generation sequencing in oncology, multianalyte algorithm based tests, and pharmacogenomic assays. The insurer reissued its policy on genetic testing again this June with a list of not covered tests. 
"They kind of vaulted over prior authorization and went straight for not covered," Housman said. This may be because new CPT codes have allowed payors to better track utilization in genetic testing and molecular diagnostics. At the urging of payors, in 2013, the American Medical Association assigned new CPT codes — Tier 1 codes describing the analytes or genes being tested; and Tier 2 codes addressing the technical resources and interpretive work needed for tests not covered by Tier 1 codes.
These codes have revealed instances of overtesting and undertesting, where payors are spending the most, and which tests are getting paid despite lacking support in guidelines. For example, a study led by the Department of Veterans Affairs' Julie Lynch found that in 2013, of the $256 million that Medicare paid for tests claimed under Tier 1/2 codes, pharmacogenetic tests were billed most frequently, accounting for 48 percent of the spending, followed by testing for BRCA1/2 genes, which comprised 22 percent of the costs. Importantly, Lynch and colleagues' analysis revealed that guideline-supported EGFR mutation testing was underused, while MTHFR gene testing accounted for 10 percent of new tests billed, even though such analysis is unsupported by guidelines. 
But these new codes still don't give payors the level of clarity they want. There is still not a one-to-one correlation between the code and the specific genetic testing service being performed, AIM's Lewis observed.
Within the Anthem program, after the provider inputs information about the gene they want to test and the test they want to order, AIM's automated system generates the CPT code. This is an important feature for the insurer, according to Lewis, since there are fewer than 200 billing codes for approximately 70,000 genetic tests on the market, and one code could be applied to multiple tests that may differ in terms of indication, genes assessed, and performance. "Knowing [the code] on the front side is so much easier than just getting a code in a claims adjudication, and looking at that code going, 'Huh. I wonder what they were doing,'" she said.
We all just want a system that works smoothly with minimum hassle all around.
Burden on labs, providers?
"Programs like ours are really helping [payors] understand better what types of testing is being done for our members and does this make sense in [terms of] helping improve outcomes," Lewis said. "That's our main motivator for any of our programs and in genetics, as well."
The UHC and Anthem programs are still new, and it will take more time to assess their impact on labs, providers, and patient care. According to genetic testing industry insiders, however, most labs currently don't wait for insurers to approve testing before performing them. Once claims are denied, genetic and molecular testing labs spend a lot of resources on repeated appeals, betting that they'll be able to convince the payor to reverse their decision for enough claims that it'll cover the cost of unreimbursed tests.
"Insurance companies' primary purpose is to not pay," Cancer Genetics' Sharma said. "Everything is an appeal and an adjudication process."
Even when prior authorizations aren't required for a particular genetic test, it can take multiple rounds of appeals for the lab to convince the payor to cover it. In Cancer Genetics' experience, it can be anywhere from a few days to nine months from the time a claim is filed and when it is paid.
"I don't know if this will help change that," Sharma said, explaining that it remains uncertain whether getting prior authorization will help labs get paid, and whether these automated systems will reduce the number of appeals during the adjudication process. Even when labs are under contract with payors, it doesn't guarantee payment, he noted.
Sharma suspects that despite the use of automated systems and genetic benefits managers, labs will continue to shoulder the brunt of the responsibility for providing insurers details about genetic tests and the documents justifying testing. "I think we'll have to struggle more to explain why a test is needed at a certain time," he worried.
The burden to appeal and push for test coverage falls on the lab, because denials impact their revenue. But doctors who have ordered genetic testing with any regularity and have attempted to intervene with insurers to try to reduce out-of-pocket costs for patients, tell a similar story.
A few years ago when NorthShore first opened its pharmacogenomics clinic, Dunnenberger and his colleagues spent a lot of time trying to ensure testing was covered for patients before doing the testing. "We found that this was relatively fruitless," he said. "It didn't help very much, and more times than not, we were getting denials anyway."
NorthShore then moved to a policy where it informs patients of the price of PGx testing up front ($450), provides them with an itemized bill of what was tested and a letter of medical necessity, so they can submit these to the insurer for coverage. This process, according to Dunnenberger, is a better workaround from a resource standpoint. "We can automate that itemized bill, we can template out that letter, and reduce the manual labor for those things," he said, hoping that insurers' automated programs will allow this type of streamlining more broadly.
According to the details known so far about UHC and Anthem's program, providers will be using the automated systems to submit information on their patients, indicate the genes they want to test, and the lab they are ordering testing from. Labs, in turn, will have to provide details on the tests they provide, such as the genes gauged by the tests and the associated CPT codes. In its June network bulletin, UHC states that once its prior authorization program is implemented, the insurer will authorize payment for those CPT codes that a lab has registered for a genetic test.
Lewis described the automated system doctors use to gain Anthem's authorization for all specialty services as "very quick and informative" in most cases. After providers input information about the test they want to order and answer a series of "yes" or "no" questions to determine the medical context, they learn immediately if the test is covered and the CPT code associated with the test. If the test is denied coverage through this initial process, providers can appeal the decision and make their case to an AIM representative.
But industry insiders say it can be challenging for providers to get up to speed using automated prior authorization systems. "We all just want a system that works smoothly with minimum hassle all around," Boston Healthcare Associates' Mathews said. Following the roll out of the Anthem/AIM program, some of his lab clients have created handouts that help doctors understand how to navigate the website and go through the checklist of options, an indication, Mathews said, that benefits managers need to spend more time educating providers.
"It's definitely something new. It's certainly not unexpected that there were going to be some challenges associated with that," Lewis acknowledged. "We're really working hard with our providers to make sure they understand how the system works and how to navigate the system efficiently."
She noted that in her experience working on a similar program prior to employment at AIM, there was a learning curve for providers, but it leveled off quickly. "It's just a matter of getting people used to and comfortable with the system."