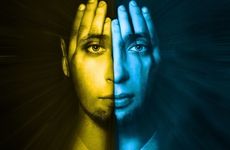 NEW YORK (GenomeWeb) – Having published some strong early data last month, Laguna Diagnostics is moving forward with plans to develop and commercialize a gene-expression test that can aid in the diagnosis of schizophrenia and bipolar I disorder by distinguishing individuals with one disorder from another, and from those who have neither.
The company described the training of its assay using genome-wide microarrays and the test's initial sensitivity results in a study published in Molecular Neuropsychiatry. Authors reported that the resulting 18-gene test could correctly differentiate three groups — patients with known schizophrenia, bipolar disorder, and healthy controls — with 83 percent to 88 percent accuracy across two different clinical visits.
Commercial firms and academic groups have been working for years already to inject genomics into the practices of psychiatry, but so far these inroads have been mainly in pharmacogenomics — the use of genetic information about drug metabolism and transport in the body to help predict which medications might not work as well for a certain individual.
Laguna is targeting a less-trafficked application, hoping to provide an algorithmic gene expression score that can aid in primary diagnosis: in this case to distinguish which disorder — schizophrenia or bipolar — patients are mostly likely suffering from when they present with signs of a first psychotic episode.
Marquis Vawter, the study's lead author and director of the Functional Genomics Laboratory at the University of California, Irvine, said in a statement that Laguna Dx is proposing to address a "critical unmet need."
"Currently, there are no FDA-approved clinical diagnostic tests for psychiatric disorders," he wrote. The process of diagnosis can require months or years of clinical observation and patient reporting, and as a result patients frequently wait long periods for appropriate treatment and relief from their symptoms.
The presumption of the research Laguna is pursuing is that by finding a way to distinguish gene expression patterns specific to different psychiatric illnesses, it can help provide faster, more accurate, more objective diagnoses, avoiding long periods of untreated psychosis and the suicidality and cognitive decline associated with them.
The publication of its study last month marks a new milestone for the firm, which Co-founder and CEO Terry Osborn said was formed nearly a decade ago.
"At this point, in 2009, there were about half a dozen researchers around the country that had done studies looking at gene expression in mental disorder patients … [so,] I went around and met all of them and decided on Mark Vawter at UC Irvine, who was actually one of the first to publish in this area," Osborn said this week. 
Although it has taken a long time for the firm to get from its initial establishment to the study it published last month, it is encouraged by what it has been able to show.
In the Molecular Neuropsychiatry study, researchers recruited a total of 90 subjects divided into three 30-person subgroups — patients with schizophrenia, bipolar I, and a psychiatric control group — all at the University of Iowa.
Investigators then used Affymetrix exon microarrays to train a mRNA gene expression signature that could distinguish the three subsets, using blood samples from two different visits. This resulted in an 18-gene biomarker panel, which could correctly differentiate the three groups with between 83 percent and 88 percent accuracy for the two timepoints.
One caveat to that initial finding, the authors conceded, is that many subjects in the study were taking antipsychotic and mood stabilizer medications at the time of their blood draws, raising the possibility that these drugs could have affected the patterns of gene expression. In clinical practice, the test would need to be able to distinguish the two diseases in treatment-naïve, undiagnosed patients.
Osborn said that the firm hopes to be able to address this question more deeply in its next validation study, but the current analysis did offer some clues. The researchers were able to use an independent gene expression dataset that included antipsychotic medication-free schizophrenia subjects. When they applied the 18-gene biomarker panel to these data, they were still able to distinguish schizophrenia subjects under 30 years of age with 86 percent accuracy.
Accuracy for all non-medicated subjects dropped to just 64 percent, however, highlighting the fact that Laguna will need to replicate this type of analysis in further studies to establish more strongly that the test will work in the intended population.
Authors of the study concluded that the current data, while preliminary, establish that the application of the identified gene panel in patients experiencing a first psychotic episode could help identify those who are likely to be suffering the onset of one of these two disorders from those who are not. The findings will now have to be further validated in independent sample sets, ideally in a much larger number of subjects.
According to the investigators, other questions they hope to address include whether there is an mRNA signal associated not only with differential diagnosis but also with things like treatment response.
The team is also interested in looking at whether the current panel could be used in other aspects of psychiatric evaluation, for example, to subclassify subjects with major depressive disorder as more schizophrenia-like or more bipolar-like.
Osborn said that the group has been advised by the National Institute of Mental Health that it should consult with the US Food and Drug Administration before it applies for grants for its next study — to make sure that it is collecting the right data to support future regulatory submissions. The company is working now on writing up a protocol for that, with the intention of sending it to the FDA by the end of the year and beginning its next study sometime next year.
The plan will be to again use whole-genome microarrays, but the firm also aims to decide on a platform to employ alongside them that would have an easier path to the clinic.
In the current study, the company did some experimenting with NanoString's nCounter, and Osborn said that is one of several platforms that the firm is considering, all of which have "plusses and minuses."
In terms of future commercialization, the firm will also face challenges confronting others in the psychiatric genomics space, like pharmacogenomics firm Assurex Health (now owned by Myriad Genetics). Most notably, it will have to prove that this type of a test can demonstrate not only analytical and clinical validity, but also clinical utility.
Psychiatrists and clinicians will need to be persuaded that a genomic test actually leads to better patient outcomes, while insurers will want to see evidence that any improvements in outcome come with associated cost savings.