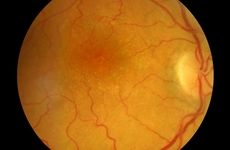 NEW YORK (GenomeWeb) – Genetic testing for inherited retinal diseases is often not covered routinely by health insurance, yet a molecular diagnosis is required for enrollment in a number of clinical trials for new gene- or mutation-specific treatments. To assess the benefit of genetic testing data and to enable more patients to take advantage of it, the Foundation Fighting Blindness has been conducting a pilot research program, providing gene panel testing to 100 members of its My Retina Tracker patient registry free of charge.
While the results of the study, which the foundation announced in March, are not in yet, it is already clear that almost all patients opted for genetic testing when one of the main current barriers – cost, which runs at several thousand dollars at the moment – was removed. "The vast majority have jumped at the opportunity of being involved in testing," said Brian Mansfield, the foundation's deputy chief research officer.  
The Foundation Fighting Blindness has been supporting research to prevent and treat retinal degenerative diseases (RDDs) for decades, including early translational studies and phase I/II clinical trials. Its particular focus is on inherited retinal degenerative diseases, a group of about 20 orphan diseases – among them retinitis pigmentosa (RP), Stargardt disease, and Usher syndrome, which also involves hearing loss – that collectively affect about 200,000 individuals in the US. However, the foundation also funds work in age-related macular degeneration, a related disorder that affects more than 10 million people in the US and has a number of genetic risk factors.
So far, mutations in more than 250 genes have been discovered that cause inherited retinal diseases, and more than 100 genes alone have been linked to RP and related syndromes. Also, different mutations in the same gene can cause different disease types. As of today, genetic testing can pinpoint the cause of disease in about 60 to 70 percent of cases, Mansfield said, though the success rate depends on the specific disorder.
When it comes to new treatments, there has been a lot of activity in recent years in gene therapy, though other approaches, such as cell therapy and small molecule drugs, are also being investigated, and there is talk about gene editing approaches. "Over the last five years, we've seen a tremendous increase in the number of early phase clinical trials," Mansfield said. "Prior to that, there was a lot of pre-clinical research, but now, there is a lot being accelerated into the clinic."
Gene therapies targeting about a dozen different genes are currently under development, he said, and several phase I and phase II clinical trials are ongoing.
Among the most advanced candidates is voretigene neparvovec, a gene therapy developed by Spark Therapeutics for the treatment of inherited retinal disease, in particular Leber congenital amaurosis (LCA), that is caused by mutations in the RPE65 gene. The therapy has entered phase III clinical testing and Spark said in January that it plans to complete a biologics license application to the US Food and Drug Administration this year.
Another example is AAV-RPGR, a gene therapy for X-linked RP. NightstaRx is currently recruiting participants for a Phase I/II clinical trial for the therapy, which uses an adeno-associated viral vector encoding the Retinitis Pigmentosa GTPase Regulator, and among the inclusion criteria is a genetically confirmed diagnosis of X-linked RP.
"It becomes essential that we understand the genetic cause of disease, because it's no good giving a gene therapy to a person for a gene when it's not the gene they need corrected," Mansfield said.
My Retina Tracker, which is funded and maintained by the foundation, is an online registry that helps patients enroll in clinical trials and qualified researchers access their data. Patients create their own de-identified profiles and their doctors can upload clinical data, including genetic testing results. Researchers or clinicians wishing to contact specific patients need to go through the foundation. The registry, which has existed for three years, has about 12,000 mostly US-based patients at the moment – many of them from a legacy contact list – and about 5,000 of them have added clinical and other data to their profile. 
Already, the registry has helped to enroll patients in phase I clinical trials, Mansfield said, and the response rate from patients to requests about clinical trials has been strong. Also, a number of smaller retinal disease communities maintaining their own patient registries have either folded them into My Retina Tracker or have encouraged their patients to join both.
Since a lot of the new retinal disease therapies are gene-specific, developers are keen on getting their hands on patient data that include genetic testing results. "They're looking towards a clinical trial and thinking, 'If we know that we have a cohort of well-genotyped patients already, that makes our ability to get some clinical trials going so much easier,'" Mansfield explained.
Companies also often ask the foundation about the frequency of mutations in particular genes in its patient population because they are thinking about developing a targeted therapy. "There is a need from industry for this type of data, but it's very expensive and therefore not very prevalent in the database," he said.
With its pilot study, the foundation wants to assess whether genetic testing data improves patients' access to clinical trials and how willing patients are to undergo genetic testing when it's free of charge.
Testing is provided by Blueprint Genetics, a genetic diagnostic laboratory based in Finland. Its 181-gene retinal dystrophy panel and deletion-duplication testing captures probably 90 percent of patients with mutations in known retinal disease genes, Mansfield said. The foundation decided to work with Blueprint in part because it provided "particularly competitive pricing" and has found them to be reliable and responsive partners, he added.
For the study, the foundation recruited 100 patients with profiles in My Retina Tracker who are treated by clinicians at one of five sites, including three clinical research centers and two private practices. Patients needed to undergo genetic counseling, mostly through InformedDNA, an outside provider, and needed to be willing to share their de-identified genetic testing results in their profile. So far, more than 35 clinical test reports have been returned to patients, and results are expected to be completed within a month or so.
"We've seen tremendous enthusiasm in this program," Mansfield said, adding that only two or three individuals decided not to go forward with testing. "For the majority of people, it seems like cost has been a significant barrier, and they are very enthusiastic when it's made available to them through a clinician."
According to Karmen Trzupek, a genetic counselor with InformedDNA who has been interacting with the foundation for many years, genetic testing for inherited retinal diseases currently costs between $2,500 and $3,000 on average and is often not covered by insurance.
In her experience, insurance will cover testing in adults with RP in about 40 to 50 percent of cases, and about three quarters of the time in children that are still in the diagnostic process.
In children, she said, she can often make the case that a definitive molecular diagnosis might prevent further testing or screening. For example, in some children with LCA, the disease is restricted to visual impairment, whereas in others with a genetic syndrome, LCA is only one feature and they are also at risk for kidney or neurologic problems, requiring MRIs or other screening tests. Genetic testing can distinguish between the two diseases, so children with the more confined type can forego screening, saving the insurance money.
Generally speaking, insurance is willing to pay for genetic tests that change patient outcomes in some way, Trzupek said, be it a change in medical management, a change in surveillance, or avoidance of additional diagnostic testing. And even though genetic testing is a prerequisite for enrollment in several clinical trials, that is not a reason for coverage, because the treatment is experimental.
Sponsors of clinical trials do not always pick up the tab for genetic testing, either. For one trial, Trzupek said, the sponsor did not cover the cost of testing directly but instead contributed to a diagnostic lab that offered testing for free for patients with a financial need. For a couple of other trials, the sponsor did not cover testing because the patient community – those with Stargardt disease – was relatively large and most have mutations in a single gene, ABCA4.
Longer term, the foundation hopes to expand the genetic testing program, Mansfield said, for example, in partnership with drug companies, who might be willing to support it in a pre-competitive manner. But he hopes insurance will pay for it eventually in the end. "It's an important part of understanding a disease and the course of disease. Honestly, it should not be left to foundations to be funding this so much as insurance should step up and pay for it," he said.