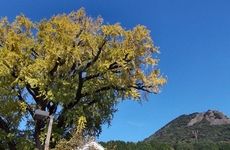 NEW YORK ─ Ginkgo Bioworks on Thursday announced a $70 million investment from Illumina and current investors General Atlantic and Viking Global Investors to build large-scale sequencing-based coronavirus testing infrastructure.
Boston-based Ginkgo, a synthetic biology firm, said that coupling Illumina's next-generation sequencing technology with Ginkgo's hardware and software for the large-scale automation of biological experiments has the potential to increase COVID-19 testing capacity to unprecedented scale, contributing to the testing volume that many public health experts believe is necessary for slowing the spread of the virus.
Ginkgo is building an epidemic monitoring and diagnostic testing facility in its Boston Seaport labs and is developing processes that use Illumina's NGS technology for large-scale testing, whole-genome sequencing, and environmental monitoring.
It aims to make its NGS-based testing capacity available to help reopen schools and businesses and has already made its current NGS capacity available at no cost to public health departments across the US. Earlier this month, Ginkgo said it was in the process of getting its lab CLIA-certified and had filed a pre-EUA with the US Food and Drug Administration for an NGS-based test.
NGS equipment can read, process, and analyze many DNA and RNA samples in parallel on one machine, enabling tens of thousands of SARS-CoV-2 tests to be run at the same time on equipment the size of a washing machine, Ginkgo noted.
NGS data are also invaluable for public health efforts, such as contact tracing and understanding community spread, and whole-genome-sequencing data provide insights for global research to track the virus and develop therapies and vaccines, the company said.