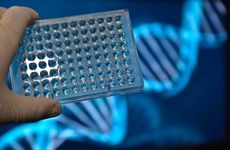 NEW YORK (GenomeWeb) – There are currently more than 74,000 commercially available genetic tests in the US and 14 new tests entering the market daily, precision medicine-focused software company Concert Genetics estimated this week.
The annual report, The Current Landscape of Genetic Testing, comprising data collected over 12 months ending March 1, provides a snapshot of a rapidly growing and competitive commercial market that is getting increasingly difficult to track for the purposes of reimbursement and test adoption because of the lack of granularity in the way tests are coded and paid. 
From March 2015 to 2016, Concert had tracked more than 60,000 genetic tests on market, and for the sequent 12 months ending March 2017, there were nearly 70,000. Both years, an average of 10 new genetic tests were launched daily, a number widely cited by stakeholders, at congressional hearings, and in the media.
"2017 started out tracking at or below the rate [of daily test launches in prior years], but toward the end of the year is when a lot of the new tests got launched," observed Gillian Hooker, Concert's VP of clinical development.
Since 2010, Concert has indexed some 200,000 marketed genetic tests, most of which are either no longer available on the market or have changed so much over the years that the company considers them new tests. Of the total 74,448 genetic tests catalogued over the last year, most are single-gene tests, but multigene panels, exome sequencing tests, and other more complex genetic testing products have become rapidly growing segments. 
The data show persistent industry growth despite the significant reimbursement pressures that genetic testing labs face. Last year, two large commercial payors, UnitedHealthcare and Anthem, implemented automated prior authorization programs for all genetic tests, and many other payors have expressed interest in doing the same, citing the expansion of the genetic testing industry and worries over inappropriate use. 
Moreover, the Centers for Medicare & Medicaid Services last year finalized payment rates for clinical lab tests under the Protecting Access to Medicare Act (PAMA). The pricing for molecular diagnostics were a mixed bag, with proprietary tests generally faring well, while the impact on non-proprietary tests were more varied. 
In the face of reimbursement pressures, not only did the rate of new test launches increase, but Concert's report suggests that competition is also heating up. According to the latest data, 5,210 new tests entered the market last year. Not all of these are necessarily novel, the report explains, but represent new offerings that compare to or compete with already available tests.
Around 15 percent of new test launches last year were gene panel tests, which entered the market at a rate of more than 15 tests per week. In total, Concert estimates there are nearly 9,500 panel tests on the market. The company noted that a number of factors may have helped grow this segment, including guidelines and supporting statements around certain types of panel tests from groups such as the National Society of Genetic Counselors and the American College of Obstetricians and Gynecologists.
Concert tracks "genetic testing units" — any combination of analytes that a lab sells as a single item in its test catalog — across 12 broad clinical areas (i.e. prenatal or hereditary cancer) and according to more than 14,000 categories that address the same clinical question (i.e. hereditary breast and ovarian cancer panel tests).
New genetic tests that entered the market last year spanned a variety of categories, though the pediatric and rare disease category grew the fastest. There were also more new test launches in cancer, prenatal, hematology and neurology compared to other categories. The prenatal genetic testing market has seen explosive growth in recent years, driven by noninvasive prenatal testing and carrier testing, Hooker noted.
However, notably, in tracking commercial health plan spending on genetic testing, Concert found that the categories with the most new test launches didn't entirely align with what payors were reimbursing. Three big genetic testing categories — prenatal, hereditary cancer, and oncology treatment — accounted for 90 percent of commercial payor spending. Tests for pediatric and rare diseases, which saw the biggest growth in terms of new test launches in the last 12 months, comprised a comparatively miniscule slice of commercial payor spend. 
Some of the misalignment between new test launches and payor spending may be due to the fact that there are numerous tests for exceedingly rare genetic diseases, said Bruce Quinn, a nationally recognized expert on diagnostic reimbursement. Because these tests impact so few people, insurers don't end up spending a lot of money on them.
The availability of guidelines supporting certain tests is another factor. "It takes so long to collect data on clinical utility and medical necessity that it doesn't make it into society guidelines or other national guidelines very quickly," Hooker said. "And in the rare disease space, [tests] may never make it into guidelines because there won't be enough people to do studies, certainly not randomized-controlled trials."
On the other hand, payors did spend a lot on tests in the prenatal and in certain cancer categories. "NIPT is well-covered by guidelines and insurers by now, and germline testing like Lynch and BRCA [hereditary cancer] syndrome testing is also well-covered by guidelines," Quinn said. "So, it's not surprising that the guideline-endorsed tests are well reimbursed."
The discrepancy between the types of test products labs are launching versus what commercial health plans are paying for may also have something to do with pharmaceutical companies' interest developing drugs for pediatric and rare diseases, observed Laura Housman, CEO of Access Solutions Consulting. She cited a figure from a 2016 Pharmaceutical Research and Manufacturers of America report that there were more than 560 novel therapies in development for rare diseases.
Housman further noted that in recent years, the US Food and Drug Administration has also been focused on approving drugs for rare diseases and pediatric patients. "Pharma's desire to have a diagnostic for patient identification and stratification for those rare disease therapies, even without a clear payment mechanism, is possibly fueling the large number of net new products in the pediatric and rare disease clinical domain within the report," she said.
Exome sequencing tests were another growing segment of the genetic testing market over the past 33 months, but one that was poorly reimbursed by commercial payors. The number of genetic tests grew from 72 to 125, or 74 percent, between January 2016 and March 2018. However, Concert's evaluation of claims data revealed that over this period, the maximum number of paid claims was for 20 exome sequencing tests.
"Some US insurers have limited coverage for clinical exome testing in defined circumstances, but others have no coverage for exome testing yet," Quinn said. He noted that based on the data CMS collected from major national insurers in the first six months of 2016 in implementing PAMA, less than 10 labs had as few as one claim for exome testing in that dataset.
While Concert tracked the two CPT codes specific to exome sequencing testing, it may be that some labs are billing payors for this using miscellaneous molecular CPT codes. "It's quite possible, as Concert hypothesizes, that some of this testing is submitted as payable claims for the several key genes most relevant to the patient's condition," Quinn said.
In the report, Concert also highlights how hereditary breast and ovarian cancer panels containing three or more genes, including BRCA1 and BRCA2, were billed using more than 600 different CPT coding combination between January 2016 and April 2017.
Examples like these highlight how the lack of granularity in coding and enormous variety of panels makes it hard to track the industry; for payors to determine payment and coverage policies; and for providers to make informed decisions about which tests to order for patients. For example, Concert points out in the report that currently test payment data is difficult to obtain for stakeholders that aren't traditional health plans, data around test use is lost as it travels through the healthcare system from patient to payer, and billing codes don't map to specific tests.
In fact, around 14 percent of testing in claims data assessed by Concert, largely those with miscellaneous CPT codes, couldn't be categorized.
"The sheer number of billing combinations for use with multigene panels across existing, recognized CPT codes along with an imprecisely defined set of methodologies for use via crosswalk, gap fill and miscellaneous coding leaves laboratories and payors in a perpetual state of coding-coverage conundrum," Housman observed. "Given this, what are patients and providers supposed to use as an estimated cost when completing an Advanced Beneficiary Notice for acknowledging payment responsibility should a test not be reimbursed by a payer?"
And while payors are worried about overutilization of genetic tests that they deem not medically necessary, there is also data showing that patients who would benefit from testing for cancer risk genes or from pharmacogenetic testing to determine their ability to benefit from certain drugs, are not getting tested. "You can point to the lack of clinical decision support to identify which patients should have these tests, but you can't really be effective with clinical decision support until you build systems for test identification and test ordering," Hooker said.