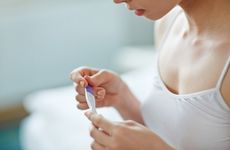 NEW YORK (GenomeWeb) – Preconception screening firm GenePeeks has been expanding its business over the past few months through new partnerships with fertility organizations and an international distribution deal.
Over the next few weeks, the company, which is based in Cambridge, Massachusetts, also plans to expand its preconception screening test, which it launched widely earlier this year, by adding about 90 X-linked disorders.
The new activities are fueled by a $16 million Series B funding round last September that was led by 5AM Ventures and included investments from Columbus Nova Technology Partners, Alexandria Venture Investment, Alta Partners, and several individuals.
"We spent many years developing a set of tools that allows us to answer, with confidence, the question that all of our families are asking, which is, 'How likely are we to bring a child with a serious disease into the world?'" said Anne Morriss, GenePeeks' co-founder and CEO.
Unlike traditional carrier screens that determine whether prospective parents harbor pathogenic mutations in disease genes that they might pass on to a child, GenePeeks goes a step further by using a couple's variant information to computationally create virtual genomes of potential children they might conceive — at the moment, about 1,000 virtual genomes per couple — and to predict disease phenotypes from them.
To do this, the company uses an approach called Virtual Progeny Analytics (VPA) that is based on patented methods developed by GenePeeks' other co-founder, Lee Silver, a professor of molecular biology at Princeton University.
Morriss explained that unlike many genetic carrier tests, VPA does not classify variants in disease genes as pathogenic or benign but predicts their functional effect, giving them a Variant Gene Dysfunction (VGD) score. "One of the key advantages of that approach is, you can make sense of partially damaging variants that often have a conflicting label, where you can't just look at a variant on its own and reach a confident conclusion that this is going to be damaging or not," she said.
To evaluate novel variants, including missense mutations, the firm uses well-established strategies that are currently used by clinical geneticists to diagnose patients and applies them to the pre-conception space.
By looking at variants from both parents coming together in a child's genome, and by evaluating their potential effects, GenePeeks might predict disease in a future child more comprehensively than a conventional carrier screen that only looks at mutations that have already been established as pathogenic, or that have obvious loss-of-function effects.
"If a variant is well established, and in a clinical database, we'll of course use that information," Morriss said. "But one of the things we've discovered is that most disease-causing variants haven't been clinically characterized yet, particularly variants that are found in populations that are less likely to participate in biomedical research."
As a result, the company's screen might flag more variant combinations as potentially disease-causing than a regular carrier screen, and lead to a greater percentage of positive test results for a couple.
GenePeeks' current screening test, launched in January, looks at around 1,000 serious monogenic diseases that manifest in childhood, and about as many disease genes, using a sequencing panel that covers both exons and relevant intronic regions. Sequencing for the test, which needs to be ordered by a physician, is performed by the firm's CLIA-certified laboratory, which is located in St. Louis, Missouri.
The test focuses on autosomal recessive disorders, but in a few weeks, the company plans to expand it by adding about 90 X-linked disorders, including fragile X syndrome, which will involve the use of a non-sequencing assay.
Approximately 5 percent of couples obtain a positive test result, which is to be expected because their risk of having a child affected by disease is 1 in 4, and the incidence for the diseases covered by the screen is just above 1 percent, Morriss said.
The test report contains information about a future child's disease risk and does not routinely include variant carrier information for each parent. The company decided to do that because almost every individual would test positive as a genetic disease carrier, but what is more important is whether their child is at risk.
GenePeeks currently offers the test at an introductory price of $995 per couple. It is not covered by insurance at the moment but obtaining coverage is one of the firm's priorities, Morriss said.
So far, the company has mostly marketed its test in collaboration with fertility clinics and other reproductive medicine organizations, including egg and sperm banks. Today, for example, the company announced a new partnership, with the World Egg Bank, an Arizona-based egg bank that will use GenePeeks' test to screen donors and prospective parents using its service.
The fertility space has been eager to adopt preconception screening, she said, noting that all egg and sperm donor organizations already have some type of carrier screening in place that is used as part of the qualification process.
Also, by definition, patients coming to a fertility clinic are not pregnant yet, so preconception screening makes sense for them, and they might be able to consider tests such as preimplantation genetic diagnostics in case of a positive test result. "It's part of our mission to bring that information to families at the earliest possible point in their fertility journey, where they have the highest options for protecting that future child," Morriss said.
Since the launch of the test in January, the company has been pleased with customer response. "There is a critical mass of clinicians and patients using this test to make more informed reproductive decisions," Morriss said. Going forward, GenePeeks plans to start working with additional clinical partners, including obstetrics and gynecology practices.
In addition to marketing its testing service more widely in the US, GenePeeks is also bringing it to new locations. Earlier this month, the firm signed up the Alliance Global Group (AGBL) to distribute its test in the Middle East and in Africa, and GenePeeks is working on other alliances with partners in Europe and Asia that it hopes to announce soon, Morriss said.