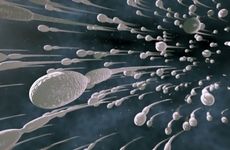 NEW YORK (GenomeWeb) – Male infertility testing firm Episona said today that it has expanded its business model to include a direct-to-consumer test option, in addition to the services it already provides through fertility clinics.
The company, which launched about a year ago, is currently providing its Seed test — an array-based assay that measures genome-wide DNA methylation patterns in sperm in order to predict male fertility status and resulting embryo quality — to about 45 clinic customers, CEO Alan Horsager said this week.
He did not detail how this translates into test volume, but said that at least 70 percent of Seed orders through this traditional sales channel are repeat orders.
Now, spurred by feedback from current customers and a recognition of the potential for benefit to men outside of the fertility clinic setting, Episona is opening up its testing for direct purchase, with input by a company-associated physician.
Patients ordering Seed online receive a kit in the mail within three to five business days. They then provide a semen sample and send it to Episona's CLIA-certified lab for evaluation.
"The [draw] for patients is that before they engage in treatment, they really want to understand what's going on with them, so they can make better decisions about that [potential] treatment," Horsager said.
"Based on interest so far, we expect this to be a pretty significant sales channel," he added.
Horsager explained that in the firm's new model, a physician does the actual test ordering after individuals sign up to purchase a test online. The case review and ordering in question is currently being provided by a single physician, a urologist focused on male infertility, Hosager said.
Though this doctor has the appropriate background and experience to assess the appropriateness of testing, Hosager added that there are few reasons why an individual would be discouraged from getting the firm's fertility testing if they want it.
Similar physician-assisted consumer programs have been spearheaded by other genetic testing firms like Color Genomics, giving Episona confidence that it was the right way to structure its own offering.
But the field of direct-to-consumer and consumer-oriented genetic tests is still evolving as regulatory expectations have shifted since the US Food and Drug Administration's early crackdown on 23andMe several years ago.
Newer firms like Color Genomics and Veritas Genetics let customers order tests themselves online without a prescription from a physician, but require that test requisition be approved either by a patient's own doctor or by a company-associated physician, and that patients learn about their results through that doctor or from a genetic counsellor.
And with the emergence this year of the DNA sequencing and analysis marketplace Helix, a number of other services are now slated for release that are also adopting this model, including a carrier screening product offered by Sema4, which is modeled so that customers place a test order. A company-associated physicians must review and approve it before an individual can receive their results, however.
Offerings from Admera Health come with a similar condition. "Because this test screens for conditions that might have serious medical implications, Admera Health provides a physician to review your health history to ensure it's right for you before testing," the Helix listing reads.
But featuring this type of consumer-initiated, rather than completely DTC, model doesn't seem to be a sure bet for avoiding regulatory scrutiny.
Over the last few years, the FDA has sent several letters to companies marketing tests that consumers can order online without a physician.  While some of these, like the early 23andMe offering, had no physician involvement at all, at least two have featured some kind of limited physician involvement akin to that adopted by companies lie Color, and now Episona.
One of these, DNA4Life, had launched a "Pharmacogenomic Report," using what it called an online physician-integrated ordering system. The company no longer markets this test on its website, and its other genetic analysis products related to skin care and to "wellness" are currently listed as out of stock.
Sure Genomics, which also received an FDA letter last year, launched with rules that customers must first meet with one of the company's in-house geneticists, who would provide a consultation and then prescribe the firm's sequencing products for the customer.
Sure Genomics' website currently says that it provides only "user-friendly educational reports" that reference current scientific information on the genetic variants identified in a customer's sequence. "Additional reports [which include health, ancestry, drug response, and disease risk analyses] will be provided as they meet all required FDA regulatory standards," the firm adds.
FDA leaders have said in previous interviews that the agency was paying attention to models that involve tests ordered by a physician that is incorporated into the company or that somehow has a relationship with the company.
The FDA has not discussed details of why letters have been directed at firms like Sure Genomics and not Color or Veritas, but it may rest more on how results are returned than how the analysis is ordered.
Providing unmediated access to results, for example, might be one misstep. Sure Genomics' initial description of its model, for example, said that genetic counselling was not required along with the return of results, although it was encouraged. With Color, deleterious results are returned in the context of a counselling session as a rule.
Episona has contracted with telehealth counseling firm Gene Matters to provide complimentary sessions if a patient receives positive results for epigenetic abnormalities.
But Horsager said this counseling isn't required for individuals to receive these results.
Episona has not yet published analytical or clinical validation data on the Seed test, but Horsager said that the firm now has a technical validation paper in the final stages of internal review, with three or four other studies following it in various stages of completion.