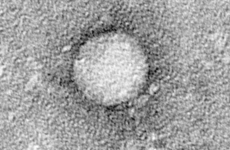 SAN FRANCISCO (360Dx) – Researchers at the University of British Columbia's Center for Excellence have developed a next-generation sequencing-based hepatitis C virus test to identify variants that confer resistance to drugs. The NGS test will also serve to genotype the virus, replacing PCR, hybridization, and Sanger-based tests that were not as broad, or did not have as high resolution as NGS.
The test is currently available to any patient in Canada and the team is working to forge international alliances to build up a database of HCV drug-resistant variants with the goal of thwarting an increase in resistant strains, according to Anita Howe, scientific leader for hepatitis C at the BC Center for Excellence in HIV/AIDS.
HCV is unique in the sense that between 90 percent and 95 percent of those who are chronically infected can actually be cured. However, the drugs are expensive, costing between $30,000 to $50,000 per three-month treatment cycle, so it is important to treat patients with the right drug cocktail.
In addition, some patients are infected with strains that are naturally resistant to available drugs. If that information is not known before they start treatment, those patients will fail therapy and will continue to carry resistant HCV and run the risk of spreading it. By implementing a test for drug resistance, the hope is that not only will the cure rate improve, but also that testing will prevent the spread of HCV drug resistance, Howe said.
Under a Genome BC-funded grant through the User Partnership Program, the researchers at the BC Center for Excellence in HIV/AIDS developed the genotyping and drug resistance test that sequences the entire 10-kilobase HCV genome. The test runs on the Illumina MiSeq and researchers have validated it on two cohorts that had previously been tested for specific resistance mutations using Sanger sequencing. One 70-patient cohort had been tested for a specific mutation that would confer resistance to the drug Olysio (simeprevir). In addition, the team validated its ability to identify resistance mutations in the genes NS3/4A, NS5A, and NS5B in 90 patients who were being treated with a cocktail of protease and NS5A inhibitors.
The BC Center for Excellence is currently providing the test for free to patients in Canada, but Howe said that she hopes that the Canadian health agencies will eventually cover the test, which she estimated was around $270.
Typically, resistance testing for HCV is done on a Sanger-based assay. But Howe said that the Sanger-based assay does not have high enough resolution and is not as comprehensive as NGS. Sanger sequencing cannot detect rare resistance mutations below a frequency of around 15 percent to 20 percent, while the NGS assay can detect mutations down to a 1 percent to 2 percent frequency, she said. In addition, she said, using NGS enables the group to sequence much broader and identify all known resistance mutations in one assay. The Sanger tests are specific to just one or a few resistance mutations.
The NGS assay also enables resistance testing and viral genotyping to be performed simultaneously. There are seven different HCV genotypes that are all very different, Howe said, and most drugs are genotype specific. "If you use the wrong drug on the wrong genotype, the chances of failure are very high," she said.
The standard way of genotyping HCV is based on real-time PCR. Genotyping tests typically analyze only around 100 base pairs of the 10-kilobase HCV genome. But, because the mutation rate of HCV is so high, assays sometimes assign the incorrect genotype, or fail to identify the specific subtype within a genotype. Howe said that sequencing the entire HCV genome would improve genotyping.
In a typical workup for a patient, physicians first order the genotyping test and then do resistance testing based on that information — looking only for resistance mutations associated with the specific genotype. So if the genotyping test is wrong, then the Sanger-based resistance test will also fail, Howe said. But, by sequencing the entire HCV genome, genotyping and resistance information are both collected at once.
Resistance testing is also important because there are proven strategies to increase the likelihood that treatment for patients who harbor resistance mutations will be successful, Howe said. For instance, for certain resistance mutations, the length of the treatment cycle just needs to be increased above 12 weeks.
"Extending the treatment cycle helps mop up the rest of the virus," she said.
For other types of resistance mutations, there is evidence that adding the drug ribavirin to the cocktail increases the odds that the therapy will work. Howe said that why adding ribavirin helps is not fully understood, but one hypothesis is that it helps boost the immune system.
Another advantage of sequencing the full HCV genome is that aside from identifying known resistance mutations, the group will be able to identify potential novel resistance mutations.
As such, the researchers are also working to forge international collaborations to collect and share data. The BC site will serve as the hub to host the database and is currently working on building up its IT infrastructure and figuring out logistical details like data sharing and privacy agreements, Howe said. The database will be able to accept both NGS data as well as Sanger data.
In addition, Howe said that the group would like to export the knowledge, testing protocols, and interpretation resources to other countries, although she said there are not yet specific plans in place to do that.
Implementing such a program now, when HCV drugs are highly effective, is critical for making sure that the drugs continue to cure patients at very high rates, Howe said.  The 5 percent to 10 percent of patients who are not cured "will carry resistant HCV and continue to spread the viruses, except this time it is the resistant HCV, not the wild-type," Howe said. "The resistant virus-infected population will expand over time."