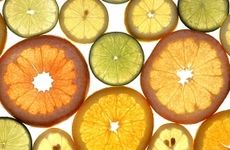 NEW YORK (GenomeWeb) – Stemming from an effort to develop a method that can detect and quantify three key citrus fruit viruses, researchers from the University of California, Riverside last week published details of a real-time multiplex reverse transcription quantitative PCR (RT-qPCR) assay for Citrus tristeza virus (CTV), Citrus psorosis virus (CPsV), and Citrus leaf blotch virus (CLBV).
According to the team, the approach represents a robust tool for monitoring the overall sanitary status of citrus trees to bolster disease management, germplasm certification, and disease eradication programs.
CTV and CPsV are economically significant pathogens that represent two of the biggest threats to citrus trees worldwide. CLBV, meanwhile, is a virus only recently detected but viewed as a potential threat given reports of its possible transmission in seeds. All three are covered by a 2009 California law requiring the testing of citrus nursery trees for harmful diseases, pests, and other threats.
Although a number of groups have developed RT-qPCR assays for CTV, CPsV, and CLBV individually, the California legislation creates a need for a high-throughput method to test for all three efficiently and cost-effectively, the UC Riverside scientists wrote in a paper appearing in the Journal of Virological Methods.
To that end, the group designed an RT-qPCR assay that simultaneously detects the viruses, validating it using three different fluorescently labeled minor groove binding qPCR probes, and comparing its detection capability against singleplex RT-qPCR assays.
Given that genetic variation within the targeted population of a virus can affect the specificity and reliability of RT-qPCR tests and lead to false negatives, the investigators generated large sequence alignments derived from both in-house sequences and ones available in GenBank.
As a result, the multiplex RT-qPCR assay was designed from regions showing 100 percent consensus to "increase the possibility of detecting the majority of the isolates for each of the targeted viruses," the team wrote in the paper.
In testing their assay, the researchers found it was able to detect each of the three targeted viruses in mixtures of infected samples, as well as in single infected samples.
Measuring intra- and inter-assay variations confirmed the reproducibility and repeatability of the developed multiplex RT-qPCR assay, and primers/probes sequences used in the multiplex RT-qPCR were found to be specific.
Further, the multiplex assay proved as robust as the singleplex assays, while its overall specificity and sensitivity was found to be on par with other multiplex technologies used in other crops that target other important plant pathogens.
Overall, the study suggests that multiplex RT-qPCR could replace three currently available detection systems — conventional RT-PCR, multiplex RT-PCR, and singleplex RT-qPCR — in routine citrus diagnostics, the study's authors wrote. Further, multiplex RT-qPCR combined with high-throughput nucleic acid extraction could streamline the detection of multiple citrus viruses.