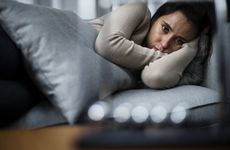 NEW YORK (GenomeWeb) – Two independent research teams have uncovered new genetic contributors to insomnia, along with the apparent functional, biological, and clinical roles of the insomnia-associated loci and variants.
For the first of these studies, published online today in Nature Genetics, a team led by researchers at VU Amsterdam in the Netherlands performed a genome-wide association analysis involving more than 1.3 million individuals with or without insomnia, including 386,533 UK Biobank participants and 944,477 23andMe customers who consented to participate in research, searching for insomnia-related variants in each cohort and, through a meta-analysis, in all of the participants.
The search led to 248 suspicious SNPs at 202 insomnia-associated loci in or around 956 genes, the researchers reported. They followed up on these using a combination of approaches, such as positional gene mapping, expression quantitative trait locus mapping, and chromatin mapping, along with a gene-centered association, pathway, and cell type-specific expression analyses.
That study also highlighted apparent genetic overlap between insomnia and other traits or conditions, including psychiatric traits and sleep duration, along with a potential causal role for insomnia in conditions ranging from depression to diabetes and cardiovascular disease. In contrast, traits such as intracranial volume and educational attainment appeared to protect against insomnia.
"The current findings provide an insight into the causal mechanism of insomnia, showing enrichment in specific cell types, brain areas, and biological functions," corresponding and co-senior author Danielle Posthuma, a statistical genetics professor at VU Amsterdam, and her colleagues concluded. "These findings are starting points for the development of new therapeutic targets for insomnia and may also provide valuable insights into other genetically related disorders."
In a related study in Nature Genetics, researchers from Massachusetts General Hospital, the University of Exeter, the University of Manchester, and elsewhere used array-based genotyping data for almost 453,400 UK Biobank participants of European ancestry to search for variants associated with self-reported insomnia.
"There are problems with current treatments for insomnia, including issues with accessibility, addiction, and side effects," co-senior author Michael Weedon, a genetics researcher at the University of Exeter, said in a statement. "We hope that understanding more about the underlying processes involved in insomnia will pave the way for better and more personalized treatments, which in turn could reduce the number of people suffering from insomnia and improve the long-term health of those that do."
With a pair of GWAS searching for variants corresponding with either frequent insomnia or any type of insomnia, the team focused in on 57 insomnia-related loci that were subsequently validated using data for tens of thousands more cases and controls, including thousands of physician-diagnosed insomnia cases. The set included 20 loci that turned up in both GWAS arms, as well as 28 loci with apparent ties to frequent insomnia in particular. The remaining nine loci appeared in the association analysis focused on any form of insomnia.
The researchers followed up on those findings with a secondary GWAS that excluded individuals with potentially confounding lifestyle factors such as shift work or psychiatric medication use and searched for sex-specific contributors to insomnia. They also used fine-mapping, tissue-specific expression analyses, and other approaches to pick up the most promising potential insomnia pathways, including genes expressed in brain, muscle, or adrenal gland tissues. 
When the team considered prior GWAS data and performed Mendelian randomization analyses, it saw potential overlap between the insomnia-related sites in the genome and those previously implicated in conditions including schizophrenia, Tourette's syndrome or obsessive compulsive disorder, blood pressure, adiposity, and coronary artery disease.
"All of these identified regions are possible new therapeutic targets for insomnia, and 16 of these regions contain known drug targets," co-first author Jacqueline Lane, a researcher at the Center for Genomic Medicine at Mass General, said in a statement. "As well, the new causal relationships indicate the potential usefulness of insomnia therapeutics as possible treatments for coronary artery disease and depression."