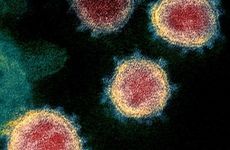 NEW YORK – A new genome-wide association study led by University of Edinburgh investigators suggests genes that contribute to antiviral and inflammatory functions of the immune system may mediate COVID-19 disease severity in individuals from the UK, offering an avenue for developing, testing, and tailoring treatment options.
"Our genetic results provide a roadmap through the complexity of immune signals, showing the route to key drug targets," corresponding author Kenneth Baillie, a critical care medicine researcher affiliated with the University of Edinburgh's Roslin Institute, its Institute of Genetics and Molecular Medicine, and the Royal Infirmary of Edinburgh, said in a statement.
The new findings "highlight which drugs should be at the top of the list for clinical testing," Baillie added, explaining that, "We can only test a few drugs at a time, so making the right choices will save thousands of lives."
As they reported in an accelerated preview article in Nature on Friday, he and colleagues from the "Genetics of Mortality in Critical Care" study did a GWAS for severe COVID-19 disease with array-based genotypes on 2,244 individuals being treated for severe SARS-CoV-2 infections at more than 200 intensive care units across the UK. They then compared genotypes in the severe COVID-19 cases with available genetic profiles from available population controls enrolled in the UK Biobank, Generation Scotland, and 100,000 Genomes projects.
Using this approach, the team focused in on variants at four new or known loci with ties to more serious disease: a chromosome 21 locus that landed in the interferon receptor-coding gene IFNAR2; two chromosome 19 sites, including a locus near the tyrosine kinase enzyme TYK2 and a site in an intron of DPP9, a dipeptidyl peptidase enzyme-coding gene; and a site near an antiviral restriction enzyme activator gene cluster containing OAS1 and related genes on chromosome 12.
The researchers highlighted several more severe COVID-19-linked genes — including the monocyte/macrophage chemotactic receptor-coding gene CCR2 and other genes on chromosome 3 — in a subsequent transcriptome-wide association analysis that tapped into expression quantitative trait locus clues from GTEx to extrapolate from risky variants found in the GWAS to genes with altered lung tissue expression.
"Our results identify robust genetic signals relating to key host antiviral defense mechanisms, and mediators of inflammatory organ damage in COVID-19," the authors reported. "Both mechanisms may be amenable to targeted treatment with existing drugs."
Building from the host genes and pathways found with such approaches, the team pointed to potential treatment strategies targeting these processes that may warrant future study, including JAK inhibitors with inflammation-lowering effects that dial down TYK2 gene activity.
"Since opportunities for therapeutic intervention, particularly experimental therapy, are more abundant in later, more severe disease, it is important that our results also reveal genes that may act to drive inflammatory organ injury," the authors explained. "TYK2 is one of [four] gene targets for JAK inhibitors such as baricitinib, one of the nine candidate drugs we used in the creation of our a priori target list."
Because the association involving the INFAR2 gene appeared to offer a protective effect against developing severe COVID-19, on the other hand, the investigators predicted that boosting or mimicking interferon activity at early stages of disease may staunch the development of more advanced disease. 
"Some of these associations lead directly to potential therapeutic approaches to augment interferon signaling, antagonize monocyte activation and infiltration into the lungs, or specifically target harmful inflammatory pathways," the authors wrote. "While this adds substantially to the biological rationale underpinning specific therapeutic approaches, each treatment must be tested in large-scale clinical trials before entering clinical practice."