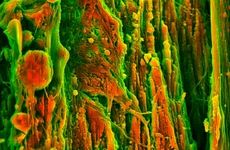 NEW YORK – With genetic data for individuals from multiple ancestral backgrounds, an international team has narrowed in on eight previously unappreciated genetic loci linked to coronary artery calcification (CAC), an early step on the way to the narrowed, atherosclerotic arteries implicated in coronary artery disease (CAD).
"Subclinical coronary atherosclerosis is associated with an increased risk of developing future clinical CAD in males and females and across populations, which is independent of traditional risk factors," co-first and co-corresponding author Maryam Kavousi, an epidemiologist with Erasmus Medical Center in Rotterdam, Netherlands, and her colleagues wrote in Nature Genetics last Thursday.
For their study, the researchers brought together data spanning directly genotyped or imputed genetic variants for nearly 35,800 individuals, including 26,909 participants of European ancestry and 8,867 participants with African ancestry. The individuals were enrolled through 16 prior studies, they noted, and had available CAC data determined by computed tomography, or CT, and X-ray imaging.
"While our previous study from over a decade ago identified a handful of genes, it was clear that larger studies would be necessary to extend our knowledge of the pathways underlying coronary calcification," Kavousi said in a statement. "This will also improve our understanding of currently available risk assessment tools for patients at risk for coronary artery disease."
When the team compared genetic features that tended to turn up in individuals with or without CAC within or across the ancestry groups and in sex-stratified analyses, it found 16 CAC-associated genetic variants falling at 11 sites in the genome. That set encompassed eight risk loci not associated with the condition in the past.
With the help of statistical analyses, expression quantitative trait locus-based fine-mapping, epigenomic annotation, and a FUMA functional annotation tool described in a Nature Communications study in 2017, meanwhile, the researchers highlighted a set of candidate causal genes spanning pathways related to hormone metabolism, bone mineralization, and the breakdown of phosphate. They further characterized four of those genes with small interfering RNA-based gene knockdown experiments in human coronary artery smooth muscle cells.
"Several new loci harbor candidate causal genes supported by multiple lines of functional evidence and are regulators of smooth muscle cell-mediated calcification ex vivo and in vitro," the researchers reported, noting that their broader results "help refine the genetic architecture of CAC and extend our understanding of the biological and potential druggable pathways underlying CAC."
The team also used available drug-gene interaction and drug target data to explore potential "druggability" for genes at 11 CAC-related loci, flagging genes expected to respond to a wide variety of treatments or compounds ranging from ascorbic acid to the cyclin-dependent kinase 4/6 inhibitor palbociclib (Pfizer's Ibrance).
"Notably, many of these genes encode proteins identified as predicted targets of approved drugs or investigational compounds," the authors wrote.
Nevertheless, they emphasized that additional research will be needed to focus in on other causal genes at loci found in the current CAC GWAS. They also noted that still other potential coronary calcification contributors could turn up in genetic and functional studies down the road.
"Future studies should elucidate the molecular mechanisms of these genes in the cells of the arterial wall, evaluate their function in preclinical animal models of atherosclerosis, and focus on creating a saturated map of common and rare variants influencing CAC through the inclusion of diverse ancestries," the authors explained.