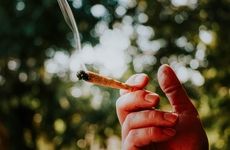 NEW YORK – By analyzing genetic contributors to cannabis use disorders (CanUD) across and within several human populations, a Yale University School of Medicine-led team has uncovered new clues to poorly understood conditions and their potential ties to other traits and behaviors.
"This study yields new insights into the genetic architecture of CanUD and how this risk interacts with traits crucial to public health, and raises important concerns regarding the potential adverse consequences of the secular trend toward increased cannabis use consequent to legalization," first author Daniel Levey, a human genetics and psychiatry researcher affiliated with the Yale University School of Medicine and the Veterans Affairs Connecticut Healthcare Center, and his colleagues wrote in Nature Genetics on Monday.
Using array-based genotyping profiles across the genome for Million Veteran Program (MVP) participants, together with data from iPSYCH2 and the Mass General Brigham Biobank, the team performed a CanUD genome-wide association study, bringing in data from other studies in the US and Europe for a subsequent GWAS meta-analysis.
"More than a third of individuals who use cannabis develop cannabis use disorders (CanUD), and evidence regarding the impact of legalization on escalating use and use disorders is mixed," the authors wrote, noting that the "full range of risks and negative outcomes associated with cannabis use and CanUD may not be appreciated widely."
All told, the analyses involved more than 1 million individuals, including 886,025 individuals of European ancestry, 123,208 individuals of African ancestry, 6,843 East Asian ancestry individuals, and 38,289 admixed American individuals. More than 64,300 participants were affected by CanUD.
"This work builds on prior work led by the Psychiatric Genomics Consortium and the iPSYCH in Denmark," Levey explained in an email. "We worked with one of the largest and most powerful biobanks in the world, the Million Veteran Program, to replicate prior findings and greatly enhance the identification of additional genetic risk regions across the genome."
With these data, the investigators narrowed in on 22 loci with significant ties to CanUD in the European ancestry participants, along with two CanUD-linked loci apiece in the African ancestry and East Asian ancestry participants. One locus corresponded with CanUD in the individuals with admixed American ancestry.
By bringing in transcriptome-wide association study data spanning nearly 1,900 adult or fetal brain cortex samples, the team flagged more than two dozen CanUD-related genes expressed in the frontal cortex of the fetal brain and 59 associated genes expressed in the adult frontal cortex.
When the team considered the genetic overlap between CanUD and more than 1,300 traits, meanwhile, it found that educational attainment tended to protect against CanUD, despite ties to cannabis use.
Behaviors such as alcohol dependence and smoking initiation coincided with increased CanUD risk, the researchers reported. In a genetic architecture analysis that clustered these and other CanUD-associated traits into functional impairment, impulsivity/risk taking, psychopathology, and substance dependence clusters, they found that CanUD was most strongly linked to the traits involved in substance dependence.
The data also pointed to potential causal relationships involving CanUD, including a unidirectional causal effect between multisite chronic pain and CanUD; a bidirectional causal effect between CanUD and schizophrenia; and a potential causal relationship between CanUD and lung cancer risk.
"Cannabis is frequently consumed using methods involving inhaling combustion products, potentially exposing users to risks similar to those found in smoking other substances such as tobacco," the authors wrote, adding that "some of the shared genetic risk between CanUD and tobacco smoking may relate to propensity to smoke per se, independent of substance, a hypothesis that we currently lack the power to evaluate."
Levey noted that the causal influence of genetic risk for CanUD on lung cancer will need to be validated in the future using targeted research strategies that delve into the relationships while controlling for possible confounding factors such as tobacco smoking.