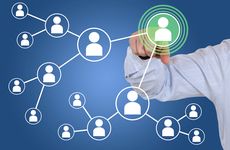 NEW YORK (GenomeWeb) – Ancestry.com this week introduced AncestryHealth, a new online resource that the family history company hopes will blossom into a larger business segment devoted exclusively to health.
While the current AncestryHealth offering is a free service that allows users to compile family health history information using their family trees, a company spokesperson said that Ancestry is exploring the idea of making AncestryHealth compatible with its other businesses, meaning that the family health information collected via AncestryHealth, the well-documented genealogical pedigrees built on Ancestry.com, and the genetic data generated in its AncestryDNA consumer genomics service, could all be combined and made available to customers via a single interface.
Moreover, AncestryHealth users are asked upon accessing the service to consent to take part in an internal Ancestry project that enables the Provo, Utah-based company to access users' family history information and genetic data for research purposes.
It is unclear at this time what AncestryHealth will do with that information, though a company spokesperson acknowledged that the launch of the new resource is only the beginning of the company's foray into health.
"AncestryHealth is the first step in the company's larger health-focused strategy to create a valuable consumer health experience, starting with the family health history offering," the spokesperson said.
Ancestry.com has been inching towards the launch of AncestryHealth for at least a year. In August 2014, the company sent a survey out to subscribers to gauge what kind of family health information might be of greatest interest to them. 
The introduction of AncestryHealth comes three years after Ancestry.com launched AncestryDNA, its consumer genomics service. The company announced this week that it has amassed a database of a million genotyped samples to date.
However, while the launch of AncestryHealth might seem to be obviously connected with AncestryDNA, the company spokesperson stressed that while AncestryDNA and AncestryHealth are "both part of the Ancestry family," the two offerings do not yet overlap from the customer's perspective.
The spokesperson noted that the services differ in purpose. While AncestryHealth "harnesses the power of your family tree to illuminate your health inheritance," AncestryDNA "provides a breakdown of one's ethnic origins and connects customers to others who have taken the test."
Though the information from both services is not available via the same interface, it may be in the future.
"While we are exploring ways that DNA testing might enhance the AncestryHealth experience, currently the two are not connected," the spokesperson said. "We're continuing to look for ways to build upon the experience of all these products and further integrate [them] to provide the best consumer interaction with helpful data," she added.
The separation of AncestryHealth from AncestryDNA sets Ancestry's new offering apart from its consumer genomics competitor 23andMe's Personal Genome Service.
Since its debut in 2007, 23andMe has used SNP array data to provide customers with health information, as well as information about their ancestry. The company does rely on other technologies, such as next-generation sequencing, for internal research purposes. Though a US Food and Drug Administration warning letter prompted 23andMe to suspend the health-related portion of its service in December 2013, the company has been working with the agency to reintroduce components of its health reports. In February, the FDA authorized 23andMe to offer a Bloom syndrome carrier status report, a development the company said was a first step toward returning genetic health reports to its consumers. 
23andMe has also parlayed its DNA data holdings into research collaborations, announcing projects with Pfizer related to ulcerative colitis, lupus, and Crohn's disease, and with Genentech related to Parkinson's Disease. The company in March also created a group focused on translating the information collected from customers in its database into new therapies.
From a user's perspective, AncestryHealth at the moment offers a different experience to what 23andMe had once offered — and aims to reintroduce — to its clients, in that its AncestryHealth experience is entirely separate from its AncestryDNA consumer genomics experience, meaning that the genetic data used to inform AncestryDNA results about ethnic background and potential relatives is not used in any way to inform AncestryHealth reports about health risk.
Instead, such health reports are generated based on AncestryHealth users' responses to questions alone. The answers they report back may be paired with their DNA results for research purposes within Ancestry, though. Existing Ancestry subscribers who log into the AncestryHealth website are asked if they would like to participate in the company's "research project," described as "an initiative to find new health patterns and further medical research."
According to the company, anonymous health information from participants in the research project "may help scientific researchers uncover health connections, and this could lead to new cures, preventions, and treatments for other people in the future."
Though AncestryHealth and AncestryDNA are distinct entities, and the information stored by customers in both is not currently accessible simultaneously to customers, the company in its privacy statement notes that by consenting to take part in its research project, a customer gives Ancestry permission to upload his or her AncestryDNA data for use in Ancestry's internal research.
In AncestryHealth, users are asked to provide information about their age, weight, height, and lifestyle habits, including queries about smoking, drinking, and exercise. They are also asked to identify different kinds of diseases that run in their families, and then identify which family members suffered from the diseases, and to provide additional information about those family members and their lifestyle habits. In the end, AncestryHealth provides users with a family health report, including preventative measures that can be taken to mitigate such health risks. Since no genetic information is returned, the service differs significantly from what 23andMe had offered its users prior to suspending the health-related portion of its Personal Genome Service two years ago.
The firm's spokesperson also noted that, from a customer's perspective, the information that is entered into AncestryHealth stays within that resource and is not automatically copied back to Ancestry.com or to AncestryDNA.
"We are committed to providing a safe environment in which you can record and learn about health conditions that may run in your family," the company spokesperson said. "You can set up a security code for your AncestryHealth account to provide an extra level of protection," she added.
However, by agreeing to participate in the research project, which the spokesperson referred to as the "AncestryHuman Diversity Project," a customer consents to having his or her data "used in research and stripped of direct identifiers such as name and date of birth," the spokesperson noted.
What that research will entail is unclear, though the spokesperson described Ancestry's initiative as being focused on "human evolution and migration, population genetics, population health issues, ethnographic diversity and boundaries, genealogy, and the history of our species."
One hint as to where Ancestry's new health effort might be heading is the appointment of Cathy Petti as chief health officer to oversee AncestryHealth. Petti joins Ancestry from HealthSpring Global, an in vitro diagnostic consulting company. She was also vice president and chief medical officer at TriCore Reference Laboratories, and held similar positions at Novartis Diagnostics and ARUP Laboratories.
In a statement, the company said that Petti in her new role will "work alongside the genomics, bioinformatics, privacy, and security teams to lead a health-focused strategy" and "create a valuable consumer health experience." Petti will also lead medical and regulatory affairs.
Ken Chahine, executive vice president and general manager of AncestryDNA and AncestryHealth, noted in a statement that Petti's "expertise in clinical, regulatory, and healthcare diagnostics" will be "invaluable" as the firm sets out to create health offerings for its community that integrate with Ancestry.com and AncestryDNA.
When queried about what Petti's new duties might include, the spokesperson commented that the firm's new CHO will be "laser focused on AncestryHealth's growth, product development, global health initiatives, and partnerships for individual and population health and well-being."
Based on company statements, it is clear that Ancestry does aim to make the data from its research project available to partners in a manner similar to 23andMe's relationships with Pfizer and Genentech. The spokesperson noted that the company also has plans to work with institutions to integrate family health history data into electronic medical records to better help physicians use family health history as a screening tool.
"AncestryHealth is committed to being a partner in health by providing individuals with meaningful information and relevant research to help them make choices that could lead to longer, healthier lives," said the spokesperson. "We're looking into ways to further integrate these tools to make this information more accessible."