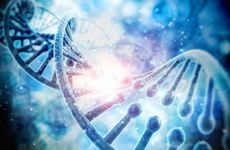 NEW YORK – A group of researchers at the Chinese University of Hong Kong has developed a methylation-based approach to analyze the presence of so-called "jagged ends" in cell-free plasma DNA fragments, which appears to be correlated with fetal and tumor-derived cfDNA.
Dennis Lo, the study leader and an investigator at the Chinese University of Hong Kong (CUHK), explained that his team investigated whether plasma DNA contains double-stranded DNA molecules with single-stranded protruding ends, which he called "jagged ends." Labeling the method as "Jag-seq" (jagged end analysis by sequencing), Lo wanted to see if the presence of jagged ends could be related to the tissue of origin of the respective cfDNA molecules.
Lo, a pioneer in the liquid biopsy space, has developed several methods to analyze the physical characteristics of cfDNA since the early 2000's. His team previously published work detailing the use of methylation profiling to trace cfDNA back to its tissue of origin for cancer and noninvasive prenatal diagnostics. His team has also found that determining the genomic location of the ends of cfDNA fragments could be used as a cancer biomarker.
In its new feasibility study, published earlier this month in Genome Research, Lo's team developed two variants of Jag-seq to investigate the presence of jagged ends in a plasma DNA pool. Jag-seq applies DNA end repair to introduce differential methylation signals between the original sequence and the jagged ends, depending on whether unmethylated or methylated cytosines were used in the DNA end-repair process.
In the first variant, which Lo calls Jag-seq "unmethylated," researchers identify plasma DNA jagged ends using methylation levels at CpG sites. By extending the DNA strand's jagged ends using Taq polymerase and dNTPs with unmethylated cytosine, the team first created blunt ends.
They then treated the DNA with bisulfite to convert all non-methylated C to U, which leaves methylated Cs unchanged. If a molecule contains jagged ends, the methylation levels at CpG sites close to the ends would be lower than away from the ends.
Because CpG sites are not common in human DNA, Lo's group developed a second approach that fills in a DNA molecule carrying a 5' protruding end with methylated Cs (Jag-seq methylated). The resulting blunt ends undergo bisulfite sequencing and the methylation levels would be higher for fragments with formerly jagged ends.
"Basically, you can measure where the jagged end starts, and look at the natural C, which is unmethylated, and then incorporate the next C, which is artificial, to be methylated," Lo explained. "Whenever you see an unmethylated C and a methylated C next to it, that's where the jagged end is."
Lo noted that the process — from blood sample collection to analysis of bisulfite sequencing data — can produce results in about three days.
In the study, Lo's team collected blood samples from a cohort 30 pregnant women, as well as from another cohort that included 34 hepatocellular carcinoma patients, eighthealthy controls, and 17 chronic hepatitis B virus patients. After amplifying and extracting plasma from the samples, the researchers performed Jag-seq on the two cohorts.
In the first cohort, the researchers used Jag-seq (methylated) to look for differences in jaggedness between maternal and fetal cfDNA in the pregnant women. They saw that the average jagged end length of fetal DNA molecules was higher than that of the maternal counterparts and that fetal DNA was more jagged overall.
In the second cohort, the researchers applied Jag-seq (unmethylated) to the HCC blood samples, finding that tumor-derived DNA molecules showed an increased jaggedness compared to non-tumor DNA. While the approach had an area under the operating curve of 0.87, Lo noted that the method would likely be used in combination with other approaches to aim for even higher sensitivity and specificity.
In addition, the team saw that jaggedness varied depending on plasma DNA fragment sizes and appeared to be linked to nucelosomal patterns.
To establish the biological implications of plasma DNA jaggedness, Lo and his colleagues studied whether jaggedness could be used as marker for DNASE1 and DNASE1L3 activity in mice.
While deleting DNASE1 curbed the amount of jaggedness, knocking out DNASE1L3 increased the number of jagged cfDNA ends in mouse blood samples. Noticing that higher jaggedness also occurred in fetal DNA molecules and tumor DNA molecules compared to background DNA, the researchers believe that the nucleases may play a role in producing jagged ends.
While Jag-seq (unmethylated) could potentially be used to analyze many existing bisulfite sequencing datasets, Lo believes that Jag-seq (methylated) can more precisely home in on the specific locations of jagged ends.
"In other words, this type of jagged end analysis will allow you to examine a nuclease footprint of whatever you're looking at, whether it is a placenta or cancer tissue," Lo explained.
He acknowledged that his group dealt with several issues when developing Jag-seq. When they first began working on the method, the team had no idea whether jagged ends would eventually become a practical biomarker for prenatal and early cancer detection.
"That's why we tried the hypomethylated approach, i.e. Jag-seq (unmethylated), then repeated the process with the hypermethylated approach, i.e. Jag-seq (methylated)" Lo said. "We then had no idea what the mechanistic implications of the results would be, so we then followed up our results with a mouse model with different nuclease gene knockouts."
To validate the Jag-seq approach, Lo's team plans to increase the sample size of cancer patients and pregnant women in the future. Anticipating the approach will allow researchers to better understand relationships between jagged ends and associated diseases, Lo aims to explore any aberrations in plasma DNA jagged end profiles in different clinical scenarios, including organ transplantation, pregnancy-associated fetal disorders, autoimmune diseases, and different cancers.
Jasmine Zhou, a researcher in the pathology and laboratory medicine department at the University of California, Los Angeles, noted that the study's data suggests that jagged ends could be an even stronger predictor than cfDNA fragment size for cancer detection.
However, Zhou would like to see if Lo and his colleagues will be able to use jagged ends to infer the cancer's source in the body. In addition, she is curious to see how Lo's team could best combine jagged ends with other markers — such as methylation — to boost Jag-seq's diagnostic power.
Lo expects that the jagged end biomarkers his team has identified will allow researchers to predict the behavior of a patient's tumor, such as its risk of progression. He believes that plasma DNA jagged ends represent the latest member of the increasing number of fragmentomics markers, and that their discovery highlights the importance of understanding the details of plasma DNA fragmentation.
Commercial plans
As researchers and companies in the liquid biopsy space inch closer to diagnosing early-stage cancer with their assays, many groups are turning to methylation-based approaches as potential avenues for cancer detection. Zhou's team at UCLA is developing a liquid biopsy tool that uses DNA methylation patterns of circulating tumor DNA to help screen for early-stage liver cancer in a patient's bloodstream, which she has begun commercializing through a startup called Early Diagnostics.
Lo has focused on Epstein-Barr-associated nasopharyngeal cancer research, demonstrating the potential of measuring cfDNA fragments to detect the disease back in January at a American Association for Cancer Research-sponsored conference. He already commercialized a diagnostic assay through a startup called Cirinia, which was acquired by Grail in 2018.
Now serving as a scientific cofounder at Grail, Lo has licensed the IP back through a newly founded company called Take2 Health, which aims to launch an assay based off the technology in Asia.
While Lo's team filed multiple global provisional patents related to the Jag-seq approach that it developed in the study, he declined to comment on potential plans to develop an assay based on Jag-seq. However, Lo believes that scientists applying bisulfite sequencing could integrate Jag-seq into their own workflows for prenatal and cancer research.
"Because the technology is bisulfite [sequencing]-based at the moment, my intuition is that people producing methylation liquid biopsy markers can readily use the technology in their work," Lo said. "In general, this technology is broadly applicable, but people will be freely available to use it … after negotiating the license to do so."