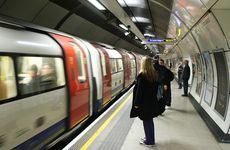 NEW YORK (GenomeWeb) – Qiagen and CosmosID have joined the Metagenomics and Metadesign of Subways and Urban Biomes (MetaSUB) consortium, an international five-year effort led by Weill Cornell Medicine, to map the genomes and epigenomes of microbial communities in 54 cities in 32 countries.
Qiagen is providing sample technologies and library preparation workflows to extract and prepare genomic materials for analysis for the consortium. Specifically, researchers will use the company's PowerSoil sample technology kits for sample extraction and the QIAseq FX DNA library preparation kits. Meanwhile, CosmosID is providing computational tools and curated databases of more than 65,000 bacteria, viruses, fungi, parasites, and other genomic datasets to help researchers assess the composition of microbial communities in samples as well as identify antimicrobial resistance (AMR) makers. 
In addition, consortium members are currently evaluating and testing a number of DNA and RNA extraction kits for use with the project including solutions from MoBio, a Qiagen company, Promega, Zymo, and Omega BioTek. The researchers have tapped the Illumina HiSeq to handle their sequencing needs and they also plan to use several popular open-source software solutions — such as MetaPhlan, MG-RAST, SURPI, CLARK, and Kraken — to characterize microbes found in samples.
The MetaSUB consortium aims to assess the diversity of microbial communities, characterize AMR genes, and discover new biosynthetic gene clusters in different parts of the world. It builds on the PathoMap study, which created a profile of New York City's metagenome based on samples collected from the city's subways. More details about the project are provided in a report that the consortium published earlier this month in Microbiome.
The project is supported by grants from the National Institutes of Health as well as from a number of private funding agencies and foundations. The list of academic partners involved in the project includes Weill Cornell Medicine, the Icahn School of Medicine and Mount Sinai, and New York University. Besides, CosmosID and Qiagen, other named industry partners involved in the project are Illumina, Promega, and GIS Cloud.
As part of the project, researchers will sample high-traffic areas across subway systems, buses, and parks in cities such as New York, San, Francisco, Buenos Aires, Sydney, London, and elsewhere. In some cities, researchers will also sample sewer systems and beaches for analysis. The researchers will begin collecting samples in the participating cities today.
Researchers will also measure the environmental response to the mass movement of people during the 2016 Olympics to be held in Rio de Janeiro. They will collect samples before, during, and after the games and will assess the samples for the presence of viruses such as influenza and Zika.
"The MetaSUB researchers and laboratories will work to establish a worldwide 'DNA map' of microbes in subways and other transit systems," Christopher Mason, an associate professor of physiology, biophysics, and computational genomics at Weill Cornell Medicine and principal investigator on the MetaSUB study, said in a statement. "This five-year commitment will yield insights on antimicrobial resistance in urban areas and lead to discovery of new biosynthetic gene clusters revealing interactions of microbes and the environment."