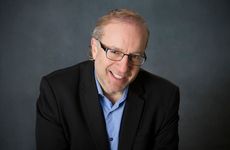 NEW YORK (GenomeWeb) – Last week, Harvard Medical School announced that it is establishing a department of biomedical informatics that will officially open on July 1 this year.
HMS also said that Isaac "Zak" Kohane, the current co-director of the HMS Center for Biomedical Informatics (CBMI), will serve as the department's inaugural chair. The department will launch initially with five core faculty members drawn from CBMI, with new hires to be added in the upcoming years. Kohane, who is also director of Harvard's Countway Library of Medicine and a professor of Pediatrics at Boston Children's Hospital, will chair an executive committee that includes biomedical informatics experts from HMS-affiliated institutions who will be responsible for reviewing and recommending primary and secondary faculty appointments for the department.
In a public letter announcing the department's launch, Jeffrey Flier, HMS's dean, said that HMS's decision to set up a distinct department flowed from CBMI's successful track record since its launch and a recognition of the increasing import of methods for capturing, representing, storing, and analyzing large quantities of biomedical data to enable more precise and personalized medical care.
"Mastery of the exponentially growing data streams in biomedicine ... includes the development of novel methods and engineering these methods so that they can be applied at the point of scientific inquiry and at the point of care," he wrote. "It also requires creating an extended intellectual framework for clinicians and biomedical scientists in the systematic and sound use of quantitative methods to increase agility with such methods while increasing safety and reproducibility."
"Addressing this methodological, engineering, and educational challenge is at the core of the new department's mission," he continued. "CBMI has already been deeply involved in education via master's and doctoral-level programs, and we expect this commitment to education to grow substantially through the efforts of the new department and its faculty."
This week, GenomeWeb spoke with Kohane about the birth of HMS's biomedical informatics department and some of the domain challenges that its faculty will seek to address. An edited version of that conversation follows.
Could you walk me through the process of evolution from the CBMI to a distinct biomedical informatics department?
Harvard Medical School likes to be very deliberate about creating departments, especially with something that is so unusual in the sense that it's not a biological process, a disease area, and it's not a particular practice of medicine. There was not a question of there being a department at the beginning. Back in 2005, when we started, we had a lot of the important pieces. We had some success with projects such as i2B2 to gather data from healthcare systems and use them as 'living laboratories,' we had some interesting projects in cancer genomics, crowd-sourcing, surveillance data from the social web, but there was not an integrated faculty or curriculum or research agenda across the medical school and affiliated hospitals. From 2005 to 2015, we matured a couple of training programs: a Masters in medical science program [and] a PhD program in bioinformatics and integrative genomics, both funded by the NIH. We had a lot more programs in biomedical informatics across the hospitals and medical schools, such as our Catalyst program, and we had quite a bit of success in integrating genomics to clinical interpretations in a variety of projects.
We recruited faculty initially without any promise of tenure whatsoever. We took them on for three years at a time and said 'if you succeed, great, and if not, we'll try to find something else for you to do.' Every single one that we recruited actually did great, was self-funded, [and] developing their own research programs. We were able to demonstrate therefore to the medical school that not only was this scientifically meritorious and educationally focused, but there would not be a financial liability to the medical school.
What we were demonstrating is what I'd said all along, which is that there is a huge deficit around HMS and affiliated hospitals of talent in quantitative reasoning, in being able to reason across large datasets, whether it's clinical, genomic, environmental, or social. And because of this deficit, it's not going to be difficult to obtain funding for very well qualified individuals who want to do research in the space. Having these young individuals come in and be successful in the way that I'd said made the point that there really was an ideas market and a genuine financial market for these talents, both in industry and at NIH. We found that we had a lot of really productive engagements with various parts of the data ecosystem from data providers and insurers such as Aetna all the way to pharmaceutical companies like Merck. So the medical school saw by example not just by statement that this was going to be viable academically but also financially. In this era, you have to be able to show both.
Besides a more integrated faculty and more structured curricula, what are some other benefits that come with being a distinct department?
This may sound remarkably intangible but it's incredibly important. At HMS previously, if you were a PhD in applied mathematics or mechanical engineering or computer science, and you wanted to make a difference in biology and medicine and you wanted to join the faculty of HMS, the only places that you could really join were departments that had names like surgery, medicine, and pediatrics. Unless you were extremely self-confident, a lot of people would and did say, 'how likely is it that I'm going to be promoted and understood as a person who doesn't see patients [or] do wet lab stuff? Are there criteria and committees that are in these departments which are staffed by your peers? And if your peers are doctors and PhDs in biology, are they going to understand your contribution?' So there was a real concern among the quants that they would not be judged by their peers and that this was not really a home for them. This [department] telegraphs to them that you'll be judged on the excellence of quantitative science as applied to biomedicine and this is the ecosystem that now recognizes that there are people like you, and you don't have to pretend you are anything like a medical doctor or a PhD in biology. We love you for who you are.
What does this change mean for CBMI?
As of this July, there will be no CBMI. There will only be a department of biomedical informatics. One way to look at it is that it was a 10-year incubation where the center demonstrated … the things that we could do if we were a department. Now that we've demonstrated [that], a lot of the components are being rolled into DBMI. We have, in the executive committee that will be in charge of the hiring/promotion decisions, representatives from each of our major teaching affiliates and the medical school so that we truly will have an integrated view of biomedical informatics across our pretty heterogeneous academic ecosystem.
Have you begun recruiting new faculty for the department, and along those lines, what sort of expertise are you looking for?
We're wrapping up our first search. Some of our previous faculty ... will actually become faculty [in the new department]. We are going to be hiring between six and 10 faculty over the next five years in the following focus areas. One is how to actually restructure the clinical encounter. Right now when you see a physician, you assume that the doctor knows everything about you, everything about patients like you, all the state-of-the-art science, and which trials are pertinent to you. Of course that's not true. And so how to bring together all the data about you, all the data about other patients, all the decision support that's pertinent in the genomic era, to the point of care. Also how to involve new modes of measurement [and] not just in genomics. [For example], when you have a bump in your belly or something that's causing pain, you still have doctors doing what they've done for hundreds of years which is they feel your belly. There's no reason why in primary care, we could not use devices to image what's inside you without radiation and give a much better sense of what's going on. And there are many things like that. There are other things that we can teach primary care doctors to use ... that are more effective. So one set of hires will be around changing that point of care to support new modalities.
The second area I'm going to call the information commons, which is mashing up all different kinds of data around patients from genomic to epigenomic to clinical to environmental to the social web, because the more perspective that we have on patients, the more we can discover things about them, and the more insight we have about their prognosis and diagnosis. So people who are really adept at both mashing these new data types together and gleaning new insight I think is key.
The third area is really about what people call strong AI [artificial intelligence], which is just a recognition that there is only so much insight that we human beings are going to be able to have on this data and we really have to accelerate the pace with which we transform data to knowledge. The only way we see this happening is by creating much more automated mechanisms for knowledge inference from this data. So people who are experienced experts in automated inference and machine learning will be another group of hires.
Thinking more broadly now, in addition to the ones you just mentioned, what other challenges do members of the biomedical informatics community still need to address?
Biomedicine is beginning to recognize that medicine and medical research is a knowledge and data processing business and we have to get much more efficient and productive in that process. For starters, we need to upgrade our workforce. Independent of us, there is now a board certification process around medical informatics. We believe that there is actually a significant skill set which most doctors don't have that they should have. It's as important for them to understand how to process data and knowledge as it is for them to interpret patient physiology using "old school" heuristics. We are going to be very involved in generating curricula around these certification efforts.
More broadly, you cannot have accountable care if you cannot count. And so, I think that the underlying business model of medicine is going to be changed by virtue of having real data flowing around outcomes, prognostic and diagnostic value of various things that we do. Right now we do it in a very spotty fashion. The FDA opines in very specific areas about whether something is good or not, but we don't have any systematic way of assessing information value of what we do diagnostically and what is the outcome value therapeutically of our various procedures. If we do not systematize and embrace that, and I view that as core to biomedical informatics, then I don't think we are going to be as successful in all the ambitions that we have for medicine. The quantification of not only the science but also the practice and economics of medicine is going to be one of the core areas that biomedical informatics has to address.
Any final thoughts as we wrap up?
Harvard by no means has the first department of biomedical informatics. There've been quite a few around and it's only going to grow more rapidly. In the next five years, I see a doubling or tripling of such departments. I do think that because of its conservatism, having HMS decide to go forward with a department will help in that acceleration.