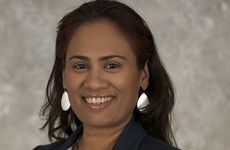 NEW YORK (GenomeWeb) – Precision medicine was top of mind in the translational bioinformatics component of the American Medical Informatics Association's 2016 Joint Summits on Translational Science, held this week in San Francisco.
Multiple sessions and panels were dedicated to describing ways the translational bioinformatics community already contributes to the space as well as opportunities for much greater participation as the White House's Precision Medicine Initiative and other projects take flight.
Examples of precision medicine-centric talks included a session in which scientists, clinicians, healthcare providers, and students aired opinions and discussed issues associated with data capture in different contexts and from different sources including wearables, data sharing, reporting results, as well as patient preferences, consent, and education. 
Another panel highlighted specific precision medicine efforts that the community has already launched, including the California Kids Cancer Comparison Effort led by the University of California, Santa Cruz, and efforts by a UC San Francisco-led team to develop a next-generation sequencing-based test and analysis pipeline for treating acute infections in hospitalized patients. Both projects have been funded by the California Initiative to Advance Precision Medicine.
A third session focused on the many meanings of precision medicine and it's correlation to current TBI community efforts as well as how it might affect the community's activities moving forward. Some presentations highlighted research efforts that the community believes represent precision medicine in action. That list includes a study from researchers at Georgetown University Medical Center and MedStar Cardiovascular Research Network which involved mining electronic health record data to identify a cohort and generate a structured dataset to study cardiotoxicity in breast cancer patients treated with the drug trastuzumab (Herceptin). Another presentation highlighted a web-based tool for using omics and clinical phenotype data to predict cancer patients' prognosis. That method, called the Omics Analysis System for Precision Oncology, was developed by researchers at Stanford University.
At the AMIA conference, GenomeWeb sat down with Subha Madhavan, chair of the TBI Scientific Program Committee, to discuss current and possible contributions from the translational bioinformatics community in more detail. Madhavan is an associate professor of oncology at Georgetown University. She is also director of the Georgetown University Medical Center's Innovation Center for Biomedical Informatics and director of clinical informatics at the Lombardi Comprehensive Cancer Center.
What follows is an edited version of the conversation.
How has the conference gone this year in terms of both attendance and presentations?
Attendance is very good — almost the same as last year. The complete numbers don't come out until the last day because we have walk-in registrations, as well. We have had over 500 attendees so far. Also, we had a new implementation track this year, which attracted some new folks.
One of the changes this year is that the TBI conference had more of an overlap with the Clinical Research Informatics meeting, which is held right after TBI. What was the motivation for that?
Many large clinical/translational network programs have emerged in the last few years, for example the [Clinical and Translational Science Awards' Accrual to Clinical Trials], [the Patient-Centered Outcomes Research Institute's Clinical Data Research Network], or the Precision Medicine Initiative, all of which require a triangulation of clinical experts, lab researchers, and informaticians. To enable this dialog more, we thought it was important to have two bridge days instead of just one like previous years. That was the motivation to have a more blended TBI/CRI program.
We had some papers that we swapped between TBI and CRI to ensure better fit within sessions. This time, there were submissions to CRI that aligned more with translational bioinformatics and [we] worked together to make sure they were slotted in the right sessions. It was very helpful to have that blending because then we could exchange papers and figure out where they worked best for the talks. Most people, from what I hear, [registered] for the entire summit to take advantage of the blended program. In this conference you don't see much basic bioinformatics. They are all doing translational bioinformatics so exposure to and interactions with clinical informatics is actually relevant to the TBI audience.
This year's conference featured a significant number of sessions focused on precision medicine-related issues and projects. Given the number of large-scale initiatives that have cropped up in the last year, I would imagine that this was by design?
There were actually some thematic panels where we invited folks to talk about key programs, for example, we put together a funders panel just to expose the funding opportunities in BD2K for precision medicine at NIH as well as informatics opportunities outside of the NIH, at the Office of the National Coordinator for Health Information Technology and the FDA. That was really very well received and attendees learned about funding opportunities at and beyond NIH.
We did a thematic panel on Precision Medicine. [The University of California, San Francisco's] Atul Butte organized a session and presented the California Precision Medicine Initiative, which he leads. He did a fantastic job of bringing experts from this and other precision medicine initiatives together including one at Cedars-Sinai [Medical Center] to address [the] application of precision medicine in many disease areas. There was another session titled "The many meanings of Precision Medicine" [in which] the panelists discussed what exactly we mean by precision medicine versus population health and how they are related. There was also a birds-of-a-feather session focused on precision medicine. We also had papers submitted in precision medicine informatics research. It was a good mix of papers from the community and thematic panels in this focus area.
From some of the sessions I attended, it seems to me that there are a lot more questions than there are actual solutions at this point.
It's a grand vision for precision medicine. We are going to have a million participants in this cohort and central to the program is participant engagement. We are calling them participants, not patients. The funding opportunities have just come out … so it's all in very early stages. [One] presentation at the funders panel [showed] a projection for how many participants will be recruited in the volunteer [program] as well as the Health Provider Organization program. It's going to ramp up in the next few years and you'll see that as these programs start to get funded and they start recruiting people.
There are many issues that need to be resolved as the PMI program launches. For example, what kind of consent [needs to be obtained from participants]? What types of biospecimens should be collected — buccal swab, blood, stool? What datasets should be collected from participants and their electronic medical records? A steering committee will be established from members of PMI-funded organizations to help decide on these critical matters promptly. There are a lot of smart people on board who have multiple years of experience running similar large clinical research programs. I'm confident that things will start to shape up rapidly this year.
But let's not kid ourselves. This is not a trivial project. It's very ambitious. As was mentioned in the "Envisioning the Precision Medicine Initiative" birds-of-a-feather session, this is funded as a research program and not as a clinical effort. The PMI initiative is not intended to deliver care but to collect information to inform care in the future. It's a major leap between research and clinical implementation and our hope is to bridge those gaps that through conferences like this. You'll see more of this in the next year.
You raised an interesting point during one of the precision medicine sessions about the importance of tracking the provenance of patient consent over the course of the initiative. Is that something that's normally tracked?
Consents are not static. I think it's very important that we track granular consent — what the participant would like to be shared and what not — for the PMI because of the extensive clinical and genomic data that will be collected. There's a possibility that the consent might change over time. Many electronic consent tracking systems are becoming more and more aware of this issue and they are incorporating features to keep the consent current. Just collecting consent at the beginning of the study is not sufficient, an update must be collected on a regular basis and stored to ensure appropriate data sharing. This is much more applicable for this project for two reasons: One, because of the genomic nature of the data that we are going to be collecting and two, to enable the broad data sharing goals of the project. A lot of this information is going to be available in the public domain and so we've got to be thoughtful and respectful of the participants and their opinions about how they want to share their data.
A few months ago, a roundtable was organized by DJ Patel, the chief data science officer at the White House, to advise the PMI initiative with regards to patient privacy and security. Some interesting concepts such as "white hat hacking" were discussed. "Good" hackers will routinely monitor data systems to check where the leaks are. So I think respect for the participants and privacy and security are going to be central to the PMI effort in terms of infrastructure that gets developed and established.
Realizing that there are a lot of things that still need to be defined when it comes to enabling and implementing precision medicine, are there concrete contributions that the translational bioinformatics community can make at this point in time?
I think the TBI community is going to be central to making PMI-type projects successful. Data standards is a major issue because there are numerous electronic health records that the data for these participants are going to come from, and then there is the genomic information as well as biospecimen data. So we need to start thinking about the right ontological framework for better capture and sharing of information to improve better analysis for understanding. We are not collecting data for the sake of collecting it, we want to be able to analyze for many years to come to fully extract the knowledge and to inform care processes.
TBI groups will be involved in technological innovations for the PMI effort. Technology innovation is a major component of the PMI program by design to ensure that data is effectively collected and using appropriate technologies. I think this community has a lot to offer in that space.
This TBI/CRI group will be integral in the analysis of datasets as well as in delivering the results to patients and their physicians. We are talking one million patients and lots of information about each one of them. Classification, deep learning, and other machine learning approaches will be necessary to fully understand what the data is telling us. I think this community can definitely contribute to that.
For multidisciplinary project like this, you need team scientists. As a phenotype, translational bioinformaticians are born team scientists. Right from the start we know that we have to be part of a team because that's how we operate in our day-to-day lives – working closely with clinical and lab researchers. To make a project like this successful, we need a lot of team scientists. That culture is already there in the TBI community, which the other communities can leverage.
Your last point touches on something else I wanted to discuss. Does there need to be a culture shift towards more sharing and collaboration on the development of standards in addition to new technology development?
In the BD2K session, we had a couple of standards presentations. They were pointing out what are the complementary aspects of each of those standards and how best to utilize them for genotype-phenotype integration to drive discovery. This community knows how to do that already and that's going to be very important to make the PMI and other related projects successful.
Are there ways that the TBI community could contribute to participant engagement efforts?
Participants are at the forefront of this project. One of the major questions that a lot of people at this conference are thinking about is what sort of information should be made available to patients. How should the data be summarized and synthesized for presentation to patients and their clinicians? First, what information? Second, how are we going to make this available? How does information get translated into something that can help patients?
Technology innovations will be critical not only to collect participant data but also to deliver it back to them in an easy, user-friendly manner. They should be able to choose if they want to receive non-actionable clinical information. I think there are multiple layers of data access that need to be sorted out and this community has a lot of experience doing that for large-scale clinical research projects, which will come in handy.
Let's also talk briefly about data security. What are some ways the TBI community could contribute there?
I mentioned the White House roundtable, which put forward a white paper for the PMI security framework. Obviously, there are a lot of people thinking about this. In the birds-of-a-feather session, we talked about potential data leaks from hospital systems, which in some cases could be worse than credit card compromises. So it's on everybody's mind.
This community has experts who can handle personal health information. How should the participant genomic data be handled? There is a national debate on whether genomic data should be treated as PHI or not. Should it be the 19th HIPAA identifier? It's still an active debate.
I think we start with what we've done for other large-scale clinical research projects. So take for example NCI's TCGA program, there is the open data, which is fully de-identified and summary-level information, but researchers can apply to a data access committee to get access to patient record-level data. Those models exist today for us to look at to see whether it makes sense for the PMI initiative or not. A lot of these decisions will be made once the funded centers are in place and the steering committees are established. We are definitely not starting from scratch and the TBI community is ready and prepared to launch into this in collaboration with its clinical and other research colleagues.