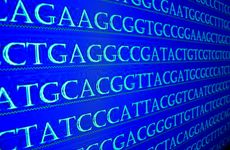 CHICAGO – NYU Langone Health last month received US Food and Drug Administration 510(k) clearance for a 607-gene laboratory-developed sequencing test to analyze mutations in solid tumors. Beyond the size of the pan-cancer panel, the clearance is notable because it includes integrated bioinformatics technology.
The test, called NYU Langone Genome PACT — for Profiling of Actionable Cancer Targets — is a next-generation sequencing assay developed within the organization's own laboratory that features Philips Genomics Workspace — formerly called IntelliSpace Genomics — to automate the informatics pipeline. The system is also integrated into the Epic Systems electronic medical record in NYU Langone's pathology department.
This integration permits clinicians to order the test and to review and share the results among care teams and patients from within the EMR.
Louis Culot, general manager of oncology informatics at Royal Philips, said that the Dutch firm is not aware of any other FDA-cleared sequencing tests that have integrated informatics in this manner. "We work with [NYU Langone] to provide basically an off-the-shelf component on the informatics side to do things like data processing, interpretation, and reporting," Culot said.
NYU Langone received the clearance on July 15, though a precursor 580-gene test that includes some integration with Philips has been approved by the New York State Department of Health since 2018. The state later granted approval to the expanded 607-gene panel before NYU Langone went to the FDA for review at the federal level.
Matija Snuderl, director of molecular pathology and diagnostics at NYU Langone Health, said that the pipeline for NGS cancer screening used to be a set of open-source informatics tools running on an in-house high-performance computing cluster.
"But that's, of course, not very practical for clinical reporting," said Snuderl, who designed PACT and led the building of its wet-lab components. "Very early on, I started searching for a partner that would allow us to integrate with our electronic medical record and provide a user-friendly interface that can be used for reporting the [pathology] results into the healthcare records."
Philips, a longstanding partner of NYU Langone, had that interface and agreed to work with the organization to codevelop a system that could be plugged into Epic to manage large-scale genomic data for clinical purposes.
Culot agreed that the process of ordering NGS cancer panels, receiving results, and then figuring out how to act on the results can be "cumbersome" for oncologists. "We spent a lot of time with NYU on those aspects of it, including … the work we did with their Epic EMR system for integration," he said.
"Of course, there's a lot of work in the middle to make the case variant prioritization go faster, make sure that the interpretation, which the lab is also responsible for, meets their standards, but then it's digestible to the docs who are looking at this at the end for [clinical] trials and improvements for their patients," Culot explained.
With the NYU Langone LDT, an oncologist enters an order into Epic, then the order is sent to Philips Genomics Workspace. The NYU lab receives and processes the sample, with Genomics Workspace tracking the specimen the whole time, from wet lab to bioinformatic analysis.
"When the pathologist's results are in the Philips system, it reports back into the electronic medical record," Snuderl said. Epic then links the result to the patient.
For the integration, Philips developed some of its own application programming interfaces to pull in orders from Epic and specimen-handling information from the lab. Results go back into Epic through standard Health Level Seven messages, Culot said.
Having the informatics as part of the testing pipeline automates the whole process, speeding up the identification of variants and potentially leading to better and quicker diagnoses.
The integrated informatics helps NYU Langone keep its test reporting and analysis uniform from case to case. It also increases throughput and reduces potential for human errors by eliminating the need to manually enter variants, protein changes, transcripts, and other data, according to Snuderl. "That is just not feasible in this day and age," he said.
Culot added that the mainstream acceptance of NGS for cancer diagnostics and therapeutic selection has necessitated some changes on the informatics side. "Getting that into the workflow is not trivial," he said.
Philips Genomics Workspace draws from public and institutional knowledgebases to assist oncologists and molecular pathologists in identifying and monitoring therapies for cancer patients. Philips never formally announced the Genomics Workspace name change, but Culot said that it is part of a companywide initiative to make its brand names more descriptive.
NYU Langone and Philips have been working on PACT for about two years, though the technology integration only took about 90 days. The real holdup was in gaining FDA clearance, according to Culot, in no small part because the agency prioritized COVID-19 test review when the pandemic hit in early 2020.
However, the FDA did have some questions about the test design itself, Culot said. Philips participated in some of NYU Langone's discussions with the federal agency during the review process to explain why informatics was part of the assay submission. "The FDA had a hard time wrapping their head around it," he said.
Snuderl also said that whenever a larger cancer panel comes before the FDA, the regulatory agency wants the applicant to justify the added genes.
The informatics piece of PACT is hosted on the Dutch firm's Philips HealthSuite cloud platform, which is compliant with Health Information Trust Alliance measures for information security, according to Culot.
"All the data winds up being secured in our environment, from data coming right off the sequencer, all the way through report and return back to EMR," Culot said. Once the information gets into the EMR, Epic handles the security.
Snuderl said he hopes the FDA clearance marks the "maturation" of the assay to the point that NYU Langone will be able to "profile and test everybody who could benefit from this high-skill testing."
NYU Langone and Philips now are working on a second generation of biomarkers to report from this test, including tumor mutational burden, homologous recombination repair defects, and microsatellite instability, Snuderl said. A future iteration also will incorporate more visualization technology, which NYU Langone physicians have been asking for.
With FDA clearance opening the door for NYU Langone to offer the test nationally, the health system will be looking to expand its brand in solid-tumor sequencing.
"The way I envision it is that we'll be able to accept cases from other hospitals" that use both Philips Genomics Workspace as well as Epic, Snuderl said. "We can use [Philips HealthSuite] like a central cloud where we view and analyze all our cases for reporting to discrete medical systems across the country."
Since the FDA clearance for the LDT requires the test to be performed at NYU Langone, the organization has no plans to sell test kits to other institutions, though, according to Snuderl.
"It sounds very simple to integrate something with the EMR, but it's far from simple. It's a major thing to integrate genomic reporting into an EMR directly," he said.
Culot expects this type of collaboration to become common in the near future. "Just like no [lab] is going to build their own sequencer, no one's going to build other components," like informatics technology, he said.
Culot said that Philips is counting on HealthSuite to help health systems "understand their patient populations and drive clinical quality by enabling these little decision points like … pathology sequencing." He cited the company's partnership with Dana-Farber Cancer Institute to integrate clinical best practices into what is now called Philips Oncology Pathways.
He said that while Philips is not a molecular diagnostics company, informatics is key to the firm's ambitions in precision medicine and integrated diagnostics. "You cannot [build] that whole patient picture unless you have granular data around the molecular profile of those patients, especially in oncology," he said.