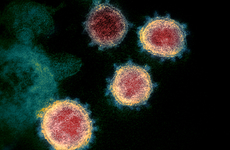 NEW YORK – Researchers in Germany have modernized an aging computational tool for metabolomics and built a new workflow for predicting drug targets to fight SARS-CoV-2. While the COVID-19 pandemic may be winding down, the developers believe the technology can help manage the disease as it becomes endemic and be applied to other RNA viruses.
The method, called pymCADRE, represents an update to a 2012 method called mCADRE, but it is written in the more widely used Python programming language. The researchers then paired it with an algorithm called PREDICATE — for Prediction of Antiviral Targets — which is based on a method developed by Sean Aller and colleagues at the University of Warwick and at the UK's Defence Science and Technology Laboratory.
The combined workflow enables the creation of metabolic models and analysis of viral biomass functions to predict antiviral targets for host organs using multiple genomes. Viruses, including SARS-CoV-2, have to draw on metabolic resources from host cells in order to replicate in the body.
"Our tool predicts exploitable cellular metabolic pathways that can be inhibited to suppress virus replication with minimal or no effect on the cell," computational biologists at Eberhard Karls University of Tübingen in Germany wrote in a recent paper in PLOS Computational Biology that described both updated algorithms and the combined workflow.
While scientists worldwide were able to develop messenger RNA and viral vector COVID-19 vaccines in record time, the Tübingen group noted that immunity to viral infections wanes over time and vaccines cannot keep up with later mutations. "Hence, effective pandemic preparedness requires discovering broadly acting antivirals with high resistance barriers," they wrote.
The Tübingen researchers chose to adapt mCADRE — short for metabolic Context-specificity Assessed by Deterministic Reaction Evaluation — because the transcriptomic data of host cells they had at the start of their work fit mCADRE, according to lead author Nantia Leonidou, a Ph.D. student in bioinformatics at the university. Leonidou began the pymCADRE work as part of her thesis for a master's degree she received in 2020.
The group decided to update mCADRE by translating it to the open-source Python language to make it more accessible because Python is more widely used by bioinformaticians — mCADRE was written in Matlab, a proprietary language that dates to the 1970s.
"It's nice to see it updated. It makes it more usable," said Nathan Price, one of the developers of mCADRE. "That will make the method more broadly used again."
The pymCADRE and PREDICATE combination workflow looks at metabolic networks and viral genome sequences to predict "robust druggable targets" to fight emerging RNA viruses, as SARS-CoV-2 was when the project started, according to the PLOS Computational Biology article.
With these algorithms, the University of Tübingen team was able to build a metabolic network of primary bronchial epithelial cells that had been infected with the then-novel coronavirus. They subsequently identified "promising" targets in purine metabolism and uncovered evidence of viral inhibition in pyrimidine and carbohydrate metabolism.
"We put everything together to be able to create multiple viral biomass reactions at the time," such as for multiple sequences and multiple variants, Leonidou said. "We try to see what metabolic changes happen" after infection, she said.
The PREDICATE software also provided in silico verification of the targets for all five SARS-CoV-2 variants of concern that the World Health Organization had designated by the time the paper was submitted for publication in July 2022.
Price, who was affiliated with the Institute for Systems Biology in Seattle and with the University of Illinois at the time he worked on mCADRE, said that it was "interesting" that the German team is looking at viral replication because he and his colleagues were not involved in target discovery in the early 2010s.
"The more that we can understand the processes behind viral replication, [the more we can] understand the weaknesses that might be able to be exploited as a drug target for their specific needs to achieve this replication," said Price, who is now CSO of Thorne HealthTech, a data-driven wellness and nutritional supplements company.
Leonidou said that pymCADRE is "fully transferable and applicable to any RNA virus," and PREDICATE can be used to create multiple viral biomass reactions. This makes the technology useful for the next viral epidemic, or even for investigating coronaviruses linked to the common cold. A preprint manuscript by some of Leonidou's colleagues, for instance, tests the pipeline on the influenza A and dengue viruses.
As it stands now, though, pymCADRE is not suitable for bacterial diseases because bacteria have their own metabolic systems and are not dependent on a host.
But Leonidou noted that her team is building models to simulate bacterial metabolism because the epidemiologic world "kind of forgot antibacterial resistance" during the COVID-19 pandemic, which could be a recipe for disaster in the future. "Maybe the next pandemic is not viral [but] bacterial," she said.
Leonidou said that it is too soon to think about commercializing the pymCADRE and PREDICATE technology, though her team at Tübingen has some academic and pharmaceutical industry partners who are working on medicinal chemistry, pharmacokinetics, and pharmacogenomics applications of the workflow in silico and with mouse models. She declined to name any of those partners because their work has not been published.