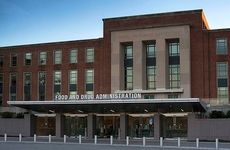 CHICAGO (GenomeWeb) – The American Society for Clinical Oncology announced this week that it has added two new long-term partners to its big-data initiative CancerLinQ, one of which is the US Food and Drug Administration.
Under the new collaboration, FDA plans to use CancerLinQ's repository of real-world evidence on patient treatment and outcomes to track how genomically targeted drugs and newer immunotherapies are used in clinical practice, comparing their impact to what has been seen in clinical trials, and tracing their use by physicians either according to, or in spite of, their labelling information.
The FDA's Sean Khozin said at the ASCO annual meeting here this weekend that the agency is beginning the effort with a study of melanoma, in many ways a poster child for the rapid implementation of precision medicine, with a number of molecularly targeted drugs and immunotherapies having been rapidly incorporated into standard practice over the last several years.
While these treatments have collectively transformed the treatment paradigm for metastatic melanoma patients, there exist many lingering questions about how they have been adopted by physicians. For example, because clinical trials are so tightly controlled, they often leave out groups like the elderly or those with comorbid conditions or health problems, so actual efficacy in these groups can remain unexplored and undefined.
Some of these questions can be answered, or at least addressed, by studying clinical trial data. For example, FDA shared a poster at the ASCO meeting describing results of a study of patients with autoimmune diseases treated with cancer immunotherapy in 22 clinical trials. Overall, the agency concluded that the use of PD-1/PD-l1 immunotherapy drugs in patients with a history of autoimmune disease appears to be relatively safe, despite some cases of worsening symptoms.
With CancerLinQ's unprecedented collation of real-world evidence, the FDA will have a much richer source for this type of analysis, with the added value of being able to address not just questions of how drugs work in the controlled environment of a clinical trial, but in the complexity of real-world medical practice.
Khozin is acting associate director for oncology regulatory science and informatics in the FDA's Oncology Center of Excellence and the director of the FDA's INFORMED (Information Exchange and Data Transformation) initiative, through which the Agency has outlined intentions around cultivating resources that incorporate diverse data sources like real-world medical evidence and electronic health records.
For its newly announced analysis of melanoma therapies, the FDA will use CancerLinQ Discovery, a research and analytics platform that allows users to analyze aggregated real-world, de-identified patient data from oncology practices that participate in the broader CancerLinQ data-sharing program. According to ASCO, the network continues to grow and now includes patient records from nearly 90 oncology practices and institutions from 40 states and the District of Columbia.
"The treatment paradigm has changed [for melanoma] but we don't know exactly how it has changed because you can only get a limited amount of information from clinical trials," Khozin said during a press conference. "So we hope to see, after the introduction of multiple new therapies to the market, what is actually happening to the disease."
This will hopefully include information about sequencing of the different available BRAF-targeted drugs, which were each trialed and approved individually, leaving physicians without guidance on which to choose first or second or third for which patients.
The agency is also going to be looking at timing and uptake of these practice-changing drugs, and at patterns of care relative to their label indications.
Though melanoma is the agency's first target, Khozin said at the meeting that the plan is to build off this first phase to a number of other cancer types. Overall, the FDA hopes to explore a variety of issues related to the use of newly approved therapies, including the optimal sequence of treatments in not just melanoma but also other cancer types, the impact that other health problems have on treatment tolerability and ultimate outcomes, and physician and patient experiences with drug combinations versus single agents.
Apart from tracking utilization of approved drugs, Khozin said the agency also believes the CancerLinQ collaboration could contribute to the development of frameworks for incorporation of real-world evidence into its future regulatory decision making.
Asked about how real-world data might alter future paradigms for the regulation and approval of new targeted drugs or immunotherapies, Khozin said that one near term area might be pharmacovigilance.
"Right now we have a passive system based largely on voluntary reporting, so you can imagine the limitations of that," he said.
"We've also launched the Sentinel program to have active surveillance, but it's indirect. We don't get actual data — we get analysis of claims data, but it doesn't speak to what's happening to the patient," he added.
In addition, he said, as promising new molecularly targeted drugs continue to emerge, EHR data from CancerLinQ could also serve as a source for creating historical control arms, in cases where drug efficacy is so high in a single arm trial that further randomized study would be unethical, Khozin said.
Finally, he said, as the FDA and the pharmaceutical research fields get better at evaluating real-world evidence, it may be possible to do prospective trials by randomizing patients at the point of care to get necessary data to support drug approvals.
That's not an immediate opportunity, but one that might emerge in the future, he added.
"We'll be learning together the proper use of real-world data in the regulatory environment," added CancerLinQ CEO Kevin Fitzpatrick.
In addition to the partnership with FDA, ASCO also announced this week that it is joining with the National Cancer Institute in order to integrate and exchange information between CancerLinQ practices and the NCI's Surveillance, Epidemiology, and End Results (SEER) program.