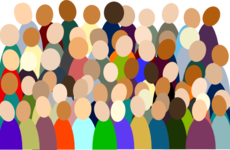 NEW YORK – DNA.Land, a resource launched four years ago by researchers at Columbia University and the New York Genome Center that crowdsources genomic data from consumer genomics customers for research purposes, said this week that it would be shutting down and relaunching as a company. 
As part of the shift, DNA.Land will delete all the data associated with the project by the end of the month. When it relaunches as a company in October, it will once again solicit users to upload their data to the site for free.
According to a statement from DNA.Land's organizers, the next version of the site, dubbed DNA.Land 2.0, will be "comparable to other third-party genomic services that run under a non-academic, commercial model." They added that the new company will offer similar services to the research project, such as reporting ancestry and trait information back to participants.
The reason for the move, the organizers said in a separate statement, is that they are no longer affiliated with Columbia University and the New York Genome Center, which have supported the DNA.Land project since it launched in 2015. As the site will no longer be supported through those institutions, the decision was made to move to a commercial model and to delete all data associated with the research project.
DNA.Land's founding team includes Yaniv Erlich, now CSO at MyHeritage; Dina Zielinski, now a bioinformatics scientist at the Institut Curie in Paris; and Assaf Gordon, currently vice president of bioinformatics at New York-based Find Genomics. Both Zielinski and Gordon worked in Erlich's lab at Columbia at the time DNA.Land launched in October 2015.
Since that time, the site was able to crowdsource genomic data from more than 163,000 participants. The organizers also published a paper in 2018 describing the site as a "framework to collect genomes and phenomes in the era of abundant genetic information." According to the researchers, the information collected has also been used to create "unique data assets" relevant to breast cancer.