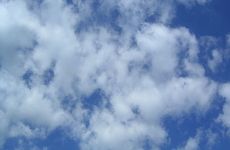 CHICAGO (GenomeWeb) – The Colorado Center for Personalized Medicine and Google seem to have found each other at a mutually opportune time.
The center, a partnership between the University of Colorado's Anschutz Medical Campus in Aurora, the UCHealth provider network, Children's Hospital Colorado, and the University of Colorado Medicine billing operation, had been struggling to integrate clinical and administrative data. That integration was necessary before the organizations could move forward with plans to pull in genomic information as well.
In 2014, the organizations established a partnership within the Colorado Center for Personalized Medicine that became a formal entity known as Health Data Compass — the enterprise health data warehouse for CCPM — in late 2015. "The core piece of technology is an enterprise data warehouse and a set of services," said Michael Ames, director of enterprise architecture at CCPM and associate director of Health Data Compass.
As with so many health IT projects, Health Data Compass had its growing pains. "The enterprise data warehouse didn't meet our expectations," Ames said. The volume of data the organization needed to manage quickly outstripped in-house capabilities in terms of speed and storage capacity.
Health Data Compass switched to Google Cloud at the very beginning of 2017. "We're just able to do so much more with so much less," Ames said.
This move came as Google Cloud was ramping up its presence in life sciences.
"We're on this Google innovation flywheel," Ames said. "They're pushing hard in health data and genomic data management."
At the Bio-IT World conference in Boston last month, Karan Bhatia, a senior cloud specialist at Google, discussed how Google Cloud is accelerating life sciences research. He said Google Cloud enables scientists to change the way they perform research and collaborate with one another, even remotely.
Across all industries, Google has made $29.4 billion worth of capital investments in its cloud platform in the last 36 months, and Google Cloud now serves 1 billion people, Bhatia said.
Joe Corkery, Google Cloud's product management lead for healthcare, talked more specifically about the internet giant's Google Genomics extension to Google Cloud. "We think this is an area where we can make an impact because there is such as a huge volume of data," Corkery said. "It's a very powerful research tool."
He noted that Google Genomics has been working with advocacy group Autism Speaks on the Ten Thousand Genomes Program (AUT10K) since 2014 and that Google has been adding machine learning across all of its products.
Corkery also mentioned the Colorado pilot in his presentation, but neither he nor Bhatia was available for interviews after their talks. Google publicists did not respond to requests for further comment.
However, Google has described its collaboration with Health Data Compass and CCPM on a Google Cloud web page.
"[The analytics platform] Google BigQuery provided an unexpected benefit for one of Health Data Compass' key services: probabilistic record linkage algorithms. Information about patients comes from multiple sources, so Health Data Compass needs to ensure that records aren't duplicated," the post said.
"For example, it must determine whether 'Bobby Peterson' treated as a youth at Children's Hospital Colorado is the same as 'Roberta Peterson' treated as an adult years later at UCHealth. Compass holds records for nearly 6 million patients, so this algorithm requires tremendous processing power. Health Data Compass' original on-premises infrastructure took eight hours to complete the job. With Google BigQuery, it is completed in 15 minutes and at a fraction of the cost."
Health Data Compass ran a pilot phase with Google Cloud from March to October 2016, allowing for a two-month transition before the go-live at the beginning of 2017. The exchange went well, so Health Data Compass shut off the in-house server before the end of January, Ames said.
"We don't ask anymore whether we have enough storage capacity or bandwidth," Ames said. The center just loads data onto Google BigQuery and pays per use. "We have capacity and performance that we never run out of."
Tableau Software is providing the front end of the Google Cloud interface, generally in the form of dashboards. "Tableau gives us the ability to slice and dice ad hoc" populations of patients, Ames said. This makes it particularly useful in clinical trial recruitment.
Andy Dé, senior industry director for healthcare and life sciences at Seattle-based Tableau Software, called Tableau a "self-service data discovery and visual analytics platform."
At the University of Colorado, data gets updated daily, so this Google-Tableau setup allows Compass to link records from disparate systems and iterate quickly, "which is the point of research," Ames noted.
What is still missing from the integration is genomic data. "Compass' mandate is to integrate genomic data," Ames said. Right now, though, it is only clinical and administrative records.
The Colorado Center for Personalized Medicine is building a DNA bank, and has recruited 40,000 participants so far with a target of 300,000 to 500,000 individuals, according to Ames.
CCPM processes the DNA it collects on Illumina Infinium Multi-Ethnic Genotyping Array (MEGA) chips, looking at 2.7 possible SNP locations per sample, so this job calls for high computing power and storage capabilities. The center also stores the samples in the DNA bank so they are available for sequencing for future research, Ames said.
Data from the MEGA chips has not made it into the Health Data Compass store yet, but it will soon. Each full Illumina genomic profile is about 18 terabytes of data, Dé said.
"We're testing [the technology] now on smaller patient populations with smaller queries," Ames reported.
In general, Tableau has three primary use cases for genomics: biobank study management, cohort analysis for disease prevalence, and executive-level reporting. In working with Google Cloud, the Inova Translational Medicine Institute in Virginia has a head start on Colorado. Inova is visually mapping genomic profiles by color coding, which Dé said could be the blueprint for UCHealth to follow.
Among the projects relying on the technology at the Colorado Center for Personalized Medicine is a study of the effect of maternal health on fetal health, Ames said. Another one is looking at whether recreational marijuana legalization in Colorado has led to more people presenting in emergency departments with facial fractures. While that does not have any genomics component, UCHealth has turned to CCPM to help the health system build a pharmacogenomics program.
UCHealth already has asked Health Data Compass to develop a method for querying genetic information to identify patients who might benefit from targeted drug therapy. "Our technology enabled us to generate a list of 350,000 cases, far exceeding the study team's expectations," Ames said.
"Where things get exciting is when we can integrate genomic data into the clinical records," Ames said.