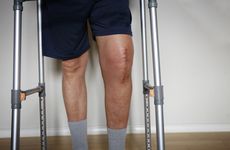 NEW YORK – Traditional methods of detecting and determining infections rely on culturing from blood and other fluids, which can be work-intensive and have long turnaround times.
A liquid biopsy test developed by Karius, however, bypasses the need for culture entirely, using microbial cell-free DNA to identify bacterial pathogens. The Karius Test can detect fungi, parasites, bacteria, and DNA viruses, and a recent study published in the Journal of Bone and Joint Surgery found that the test can be used to detect periprosthetic joint infections.
The Redwood City, California-based firm also hit a regulatory milestone earlier this week: It received a provisional clinical laboratory permit from the New York State Department of Health.
Leveraging research from Stephen Quake's laboratory at Stanford University, the infectious disease startup offers its laboratory-developed test through its CLIA-certified, CAP-accredited lab where fragments are extracted from a blood sample, which are then sequenced with Illumina next-generation sequencing platforms.
Once the fragments are sequenced, bioinformatics tools are used to match the fragments to Karius' reference data resource, which includes reference genomes for more than 1,400 microbial pathogens, a "huge part of the entire microbial landscape," said Bradley Perkins, Karius' chief medical officer.
When the pathogen is matched to a reference genome with a certain level of statistical confidence, Karius not only provides the genus and species of the organism but also gives quantitative information about the number of DNA fragments found in the plasma sample, Perkins said. That number can roughly correlate to the severity of the infection, he added. The test can also be used to monitor the effects of treatment on a patient, he said.
The test's development began when the company started in 2014, and it took until 2016 to solve some major technical challenges. The company had to perfect multiple components for the test to work: the bioinformatics process; finding the right cutoffs to report results; the wet lab procedures; its reference database; and comparisons to reference genomic data.
"Each one of them requires an unusual amount of precision and rigor to confidently report results that can be both analytically validated and clinically validated," he said.
Part of the difficulty with the test development in the wet lab was fractioning the cfDNA from human cells and dealing with reagent contamination, Perkins said. Each reagent must be handled and quality controlled to prevent microbial contamination, he said.
Its methods for fractioning cfDNA are proprietary and some of them have been patented by Karius, Perkins said.
There's a "very fine balance between removing all the human DNA and getting the right fraction of microbial DNA fragments," he said. "Finding that sweet spot in the fraction that we used for sequencing proved to be one of the major technical challenges."
As for the reference database, Karius had to incorporate multiple reference genomes with accompanying metadata, which is required "to get a good measurement of the amount of alignment that there is in a single plasma sample," Perkins noted.
The key appeal of this test is the time it saves compared to blood culture, which can often take multiple days. The Karius Test has a total turnaround time of two days including the time it takes for a lab to send the sample to Karius, an average of three days less than standard-of-care methods, Perkins said.
"We win on speed, we provide value certainly in breadth of diagnosis," he said. "We routinely, on a daily basis, identify pathogens either that cannot be cultured or grow very poorly in culture or take very long periods of time."
Although the test is pricey, around $2,000, Perkins said Karius has had solid uptake. "Even with the relatively high price point compared to some other infectious disease diagnostics, we've had good physician demand for use of the test," he said. The test is valuable because it can replace expensive "procedures such as bronchoscopy and help avoid complications from such procedures."
For patients, part of the benefit is that the test is noninvasive and only needs venipuncture, whereas getting samples for cultures can require scopes, lumbar needles, and surgery to get abscess specimens from solid organs or bone specimens.
Karius' focus has largely been on immunocompromised patients, namely those with organ or stem cell transplants, because those patients "have the largest breadth of infections" of any patient population and are often medically fragile and want to avoid invasive procedures that are associated with a lot of complications, Perkins said.
The test can identify not only bloodstream infections "but infections in essentially all of their localized forms throughout the body," and the prosthetic joint study further proved Karius' value in detecting infections in highly local, difficult to reach spaces, Perkins said.
"It's fundamentally disruptive to thinking about how we will diagnose infectious diseases going forward," he said.
In the Journal of Bone and Joint Surgery study, researchers enrolled 53 patients with hip or knee periprosthetic joint infections and drew peripheral blood immediately before surgical treatment. The test was run against cultures from intraoperative tissue and synovial fluid, per the standard of care. The researchers wrote that the "primary outcome was accuracy in organism identification with use of cfDNA sequencing, as measured by agreement with tissue-culture results."
Joint cultures identified an organism in 87 percent of the patients, while microbial cfDNA identified the pathogen in 57 percent of patients, including four out of seven culture-negative cases. As an adjunct to cultures, the cfDNA test increased pathogen detection from 87 percent to 94 percent.
Mathias Bostrom, the chief of adult reconstruction and joint replacement service at the Hospital for Special Surgery who helped author the study, said that "the diagnosis of prosthetic joint infections can be challenging" due to the time it takes for culture results and more painful specimen sampling. The Karius Test is a "paradigm-shifting approach," he added.
Although it shouldn't be used as the only test for an infection, Bostrom said it would be a "very useful adjunct" for use with culture and serology tests, such as white blood cell count tests, and added that the Karius Test provides more information than a culture because it can determine whether there are multiple organisms in the infection.
It can also be used to help clinicians determine whether to put in a new joint, he said. The current standard of care is to take the joint out, put the patient on antibiotics for six weeks, and put a new joint in. With this method, "we don't have a great way to truly determine whether the infection's gone," Bostrom said. The Karius Test, he said, could provide a clearer picture of whether the infection has been eliminated.
Many companies and researchers are looking at using next-generation sequencing for joint infections, but Bostrom said Karius is unique because it's specifically a blood test.
However, he noted that the joint study was conducted on a limited number of patients and that more patients would be needed to fully validate the test. He added that the test isn't as quick as it could be because clinicians have to send the sample to the Karius lab and wait for results. Being able to do the analysis locally in real time at a hospital lab would help improve that wait time, he said.
The recent study follows research published in a 2019 study in Nature Microbiology, in which the test showed nearly 94 percent agreement with blood culture in a cohort of 350 patients with a sepsis alert. The test also "identified an independently adjudicated cause of the sepsis alert more often than all of the microbiological testing combined," the researchers wrote.
Karius is also involved in the PICKUP clinical trial with Duke Clinical Research Institute to evaluate the test in patients with immunocompromised pneumonia, currently nearing the completion of enrollment, Perkins said.
The company is working to improve the test and offer more value, with plans to include RNA viruses in the test and to report antimicrobial susceptibilities. The AMR capability is moving from R&D to development, while the RNA capability is currently in development.
While the test has only been used in inpatient settings, Perkins said the application in joint infections could lend itself to some outpatient settings.
Karius is also working to build and conduct studies "of sufficient regulatory rigor" to eventually get the test approved by the US Food and Drug Administration. Collecting that data is a "current priority" for the company, Perkins said. "We think that we're ready to begin the process of looking at that seriously," he added.