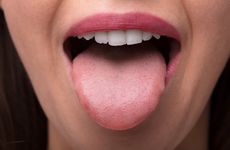 NEW YORK — Individuals who cannot perceive bitter tastes may be more likely to test positive for SARS-CoV-2 and require hospitalization, a new analysis has found.
Bitter taste receptors have increasingly been thought to play a role in innate immunity within the nasal and sinus cavities. One receptor type, dubbed T2R38, is expressed by ciliated cells in the airway. When it is stimulated by agonists like phenylthiocarbamide, or PTC, and propylthiouracil, or PROP, nitric oxide is produced, leading to increased clearance of pathogens from the airway. Additionally, one study has suggested that NO might also inhibit SARS-CoV-2 replication.
As researchers from the Baton Rouge General Medical Center noted in their new study, there are two common haplotypes of TAS2R38, the gene that encodes T2R38. Individuals who are homozygous for the functional allele perceive T2R38 agonists like PTC and PROP as highly bitter, but those who are homozygous for the nonfunctional allele cannot taste them. Heterozygotes, meanwhile, have a range of bitter taste perception.
The researchers sought to examine whether patients' bitter taste perception — which could reflect T2R38 functionality in innate immunity — was associated with SARS-CoV-2 infection and outcomes. As they reported Tuesday in JAMA Network Open, non-tasters were more likely to test positive for SARS-CoV-2 and to be hospitalized for longer.
"Bitter taste receptors appear to play a crucial role in the innate immunity against upper respiratory tract pathogens, and the allelic variants of these receptors define the magnitude of such innate immunity," Baton Rouge's Christian Hall and his colleagues wrote in their paper.
Using taste strip tests, the researchers phenotyped 1,935 individuals, dividing them into "supertaster," "taster," and "non-taster" groups. The taste strip tests were part of a wellness test kit from Phenomune, with which first author Henry Barham is associated. The strips included a control, a PTC, a thiourea, and a sodium benzoate strip. Genotyping of a subset of individuals found a high correlation between phenotyping and genotyping results.
The researchers further excluded individuals who tested positive for SARS-CoV-2 or had antibodies reflecting previous infection at the time of phenotyping.
During the course of their prospective study, 266 participants became infected with SARS-CoV-2, as determined by positive PCR tests. Of these individuals, 5.6 percent belonged to the supertaster group, while 39.1 percent belonged to the taster group and 55.3 percent to the non-taster group.
Slightly more than 20 percent of participants with COVID-19 required hospitalization. None of these individuals were supertasters, 14.5 percent were tasters, and 85.5 percent were non-tasters. Additionally, symptom duration varied by taster status: mean symptom duration for supertasters was five days, but 13.5 days for tasters and 23.7 days for non-tasters. Non-tasters, the researchers further reported, were significantly more likely to test positive for SARS-CoV-2 than tasters and supertasters, with an odds ratio of 10.1.
This finding suggested to the researchers that T2R38 phenotype is associated with clinical course among individuals with SARS-CoV-2 and that T2R38 phenotype could be an indicator of patients' innate immune fitness toward SARS-CoV-2.
"Our data suggest that [bitter taste receptors] may play a vital role in protection against SARS-CoV-2 by enhancing the host's innate immune response against SARS-CoV-2," the researchers wrote.
They noted that their study was small, both in terms of number of SARS-CoV-2 patients and number of individuals who underwent T2R38 genotyping. Still, they said their study could pave the way for additional research into the roles of bitter taste receptors in innate immunity.