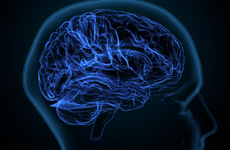 NEW YORK – Amid evidence that patients with certain genetic mutations are at heightened risk of developing serious brain infections after receiving immunosuppressive drugs, some physicians believe it is no longer ethical to give these therapies without first testing for the mutations — but there is no consensus in the field yet about the best screening approach.
Progressive multifocal leukoencephalopathy (PML) is a rare brain infection that is a complication of various immunosuppressant therapies and can turn fatal. The infection is caused by human polyomavirus 2, also known as John Cunningham (JC) virus, which is common throughout the population and usually benign. However, a small subset of patients develops PML.
Labels of various medications used to treat diseases like multiple sclerosis, Crohn's disease, lupus, rheumatoid arthritis, and blood cancers carry warnings about the risk of PML.
The incidence of drug-induced PML varies by drug. Biogen's multiple sclerosis and Crohn's disease drug Tysabri (natalizumab) is most frequently associated with drug-induced PML, according to the coauthors of a recent commentary, Joseph Berger, associate chief of the multiple sclerosis division at the University of Pennsylvania's Perelman School of Medicine, and Hans-Peter Hartung, chair of the neurology department at Heinrich Heine University Düsseldorf in Germany. About 3 percent of multiple sclerosis patients with the JC virus develop PML while on Tysabri long term.
The risk of PML can be exacerbated by factors such as patients' prior exposure to immunosuppressants and length of treatment, but genetic variation has also been suspected as a risk, Berger and Hartung wrote last month in Frontiers in Neurology.
"There are multiple barriers to [PML's] development — virological, immune, and others — that remain unknown," Berger explained in an email. "It is not surprising that one could identify genes that appear to chiefly affect immune function associated with the disorder."
The link between genetics and PML was validated in a study published in Frontiers in Neurology late last year, showing that when patients have mutated versions of any of four genes involved in immune response — LY9, STXBP2, C8B, and FCN2 — they tend to be at greater risk of experiencing drug-induced brain infection. About 10 percent of patients who developed PML carried at least one of those gene variants.
Berger and Hartung's commentary was written in reaction to that paper, but neither were involved with the original research. 
The study, funded by drug-related adverse events research organization Emerald Lake Safety and precision medicine gene discovery firm Population Bio, revealed that mutations in the four genes were significantly more common in multiple sclerosis patients who developed drug-induced PML than in those who didn't after taking a PML-linked therapy for at least two years. Nearly 10 percent of patients in the study could have avoided developing PML if only they had been screened in advance for the four genetic mutations, researchers led by Population Bio CSO Eli Hatchwell estimated, because they could have been put on alternative treatments.
"Simple, low-cost genetic screening in patients considering drugs with known or suspected PML risk will prevent future cases," the authors wrote in the paper. "Due to the seriousness of a PML diagnosis — particularly because it often leads to life-threatening outcomes and the lack of treatment options once it develops — it would seem unethical not to test individuals considering immunosuppressive therapies with PML risk for our top four variants, and advising those with a positive result to consider an alternative therapy or treatment strategy."
Lawrence Steinman, a professor of neurology and neurological sciences at Stanford Medicine, whose lab developed Tysabri, also agreed that preventive screening for these genetic variants should become part of standard care when patients are considering immunosuppressive drugs that carry a high risk of PML. The US Food and Drug Administration-approved label for the drug Tysabri contains a black box warning for PML. Most neurologists already order blood tests to assess a patient's JC virus antibody level before prescribing Tysabri, said Steinman, who was not involved with the study or commentary. He hopes to see genetic screening catch on, as well.
If there's a validated genetic test that's simple for patients, such as one based on a small blood draw, "it's a very good idea to take the test … whether it's a small risk or a life-threatening risk," Steinman said.
The PML Foundation already offers a genetic test that can be ordered for free online for patients in the US. They can provide saliva samples via kits delivered to their homes and send them for analysis to the genetic testing laboratory PreventionGenetics. The results from the PML Risk Test are then returned to patients by medical professionals, who also advise them to discuss the results with their own physicians. The PML Risk Test is intended for "anyone taking an immunosuppressive medication (such as multiple sclerosis and cancer patients) or with an immunocompromising condition (such as HIV)," according to the foundation's website.
In light of the findings published in Frontiers in Neurology, Berger and Hartung agreed in their commentary that preventive genetic screening should become part of standard care for patients before prescribing certain, though not all, immunosuppressants. It's critical to weigh the risks and benefits of not giving a drug to a patient with a serious health condition, even if there is a chance for an adverse event, Berger explained. Given the relatively high rates of PML associated with Tysabri, adding preventive genetic screening to other routine testing "makes perfect sense" to Berger, but the risk-benefit calculation might be different with drugs that carry a lower risk for PML.
The risk of PML with other immunosuppressive drugs "is generally orders of magnitude lower" than with Tysabri, Berger said. "Does genetically testing these patients make sense, particularly if the drug to be used in treating their condition is highly efficacious and with limited adverse events?" He further pointed out that genetic testing won't eliminate the risk of PML with these drugs, since the gene variants identified in the analysis are carried by only a minority of patients who developed PML.
Even though a patient who is negative for these variants could still develop treatment-linked PML, testing for them would help identify patients at very high risk for it, noted Hatchwell. He remains hopeful that his team's findings will drive greater consensus in the field behind preventive screening. "We don't expect it to happen overnight," he said.