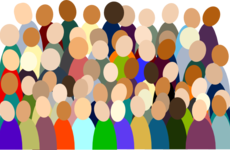 NEW YORK (GenomeWeb) – The National Institutes of Health today announced that the All of Us Research Program will begin enrolling participants nationwide this coming Sunday, May 6.
All of Us is a critical component of the Precision Medicine Initiative, which President Barack Obama launched in 2015. The research program aims to enroll 1 million Americans willing to donate biological samples and share a variety of data from electronic medical records, surveys, wearables, and genetic testing that researchers can use to learn more about diseases and develop treatments.
Ahead of the national launch, the NIH tested out protocols for giving consent, sharing electronic health records, and donating biological samples in a beta phase involving 129 clinic locations around the country. During the beta phase, 44,000 early participants signed up, and 26,000 people have completed the enrollment process. 
The Mayo Clinic's biorepository has stored 800,000 tubes of samples donated by early participants. The program will collect 35 aliquots per participant, which means that for 1 million study volunteers, Mayo's biorepository will store 35 million samples.
The NIH recently issued a funding announcement soliciting applications from large-scale genome centers that can generate genotyping and whole-genome sequencing data on 1 million participants enrolled in All of Us. The program expects to launch genotyping and sequencing participants later this year, as well conduct a pilot study to understand best practices in terms of return of genetic test results. 
The research portal will open in the first half of 2019, and alpha and beta testing will begin later this year. While enrollment initially will only be open to adults, according to Eric Dishman, director of the All of Us Research Program, the NIH has been developing an enrollment plan for children and will start enrolling them next summer.
Ensuring security and privacy of participant data is very important to building people's trust in the program, Dishman said.
The Cures Act made it so the Department of Health and Human Services Secretary will automatically issue certificates of confidentiality for federally funded research involving sensitive, identifiable information about study participants. This means that investigators will not be compelled to hand over research participant data when third parties request it. "This helps us protect your identifying information from other government agencies, law enforcement, and legal proceedings," Dishman said.
The collected data will be used purely for research purposes. "There's no selling of data to marketers or advertisers," he said, adding that even researchers will only have access to data scrubbed of identifiers. Further, participant data will be stored in the cloud, and researchers will not be able to store it elsewhere, but "will have to come to the data."
Still, there is always the risk of re-identification through a data breach. "While there is no way that anyone can promise you that a system is 100 percent foolproof, we have clear plans should something happen despite our best efforts so that we'll be very transparent and quick if that data should breach," Dishman said.
One of the most ambitious goals of All of Us is to enroll a substantial portion of participants from groups that have been traditionally underserved in research. The goal of the program is to include "all of us, from all walks of life, all across the country, so that everyone stands to benefit from new scientific discoveries," said Dara Richardson-Heron, chief engagement officer of the All of Us Research Program.
She recognized that research transgressions of the past may make many people hesitant to take part in research, and that whole communities have not been invited to partake in research. The result of this is that "there are far too many unanswered questions about disparities that disproportionately affect underrepresented communities," Richardson-Heron said.
People in these communities have concerns or may be skeptical about joining, she acknowledged, but All of Us has partnered with a number of community organizations to help them understand the value of participating in the program. "We certainly cannot allow errors of the past to prevent people from benefiting from what we know will be future advances," Richardson-Heron said.
An early participant, Miriam Guzmán, from Chicago, joined after finding out about it at work at Northwestern University, which is also one of the sites involved in the program. She described a relatively easy experience joining the study, filling out surveys, and even going in to provide physical measurements and samples.
Guzmán was diagnosed with type 1 diabetes and Graves' disease, and this has impacted other members of her family. "I've seen how diabetes impacts the urban Hispanic communities I've grown up in," she said. "But when I look for more information, I always see this asterisk in research [indicating that the findings] are based on [people of] European ancestry."
"I think [All of Us] is an opportunity to find out more about how this is impacting a range of people … especially my community," Guzmán said.