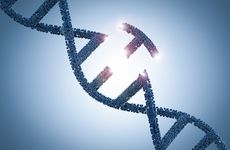 NEW YORK — The US Patent and Trademark Office on Monday found that patents held by the Broad Institute covering CRISPR/Cas9 genome-editing technology in eukaryotic cells have priority over similar intellectual property owned by the University of California, the University of Vienna, and CRISPR pioneer Emmanuelle Charpentier.
In a statement, the Broad said that the decision confirms that its US patents were properly issued.
"As the [USPTO's Patent, Trial, and Appeal Board] and US Federal Courts have repeatedly established, the claims of Broad's patents to methods for use in eukaryotic cells, such as for genome editing, are patentably distinct and not reasonably expected from results of biochemical test tube experiments," it said.
The University of California, Berkeley — where much of the university's CRISPR IP originated — noted in its own statement that the USPTO decision means that the University of California, University of Vienna, and Charpentier patent applications at issue in the dispute will not be granted.
It added that it believes the USPTO erred in its ruling and that various options to challenge the decision are being evaluated.
The USPTO decision marks the latest development in a long-running dispute over where CRISPR/Cas9 was first invented. In addition to litigation in the US courts, in 2015 the USPTO heard an initial patent interference proceeding between the Broad and the University of California over who was the first to invest CRISPR/Cas9 in eukaryotic cells. That proceeding ended in 2018 when the USPTO found that the Broad's IP was invented first.
A second patent interference fight followed in 2019, with the USPTO again finding in favor of the Broad.
Editas Medicine, a developer of CRISPR-based therapeutics that holds an exclusive license to Broad's CRISPR patents for use in human medicines, said that the USPTO's decision on Monday reaffirms the foundational nature of the IP covering the company's drug candidates.
ERS Genomics, which was established to out-license the CRISPR IP help by Charpentier, noted that the USPTO decision does not impact any of the licenses it has issued to patents not involved in the interference proceedings, including patents covering a variety of CRISPR compositions such as ones with dual-guide and single-guide strand formats.