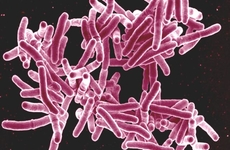 NEW YORK – The potential use of CRISPR to treat or cure a variety of diseases has been well documented. But CRISPR's capacity as a diagnostic tool is also being extensively explored, as well. The Broad Institute, the Wyss Institute, and companies like Arbor Biotechnologies and Mammoth Biosciences are actively pursuing the discovery of appropriate Cas nucleases for diagnostic uses and developing point-of-care tests for diseases like Zika and Dengue Fever.
Now, a Chinese biotech startup called Vision Medicals is using the CRISPR-as-a-diagnostic-tool model to develop a new point-of-care test for tuberculosis (TB). The company is positioning its test as a direct competitor to Cepheid's GeneXpert (Xpert) MTB/RIF test, which is currently considered the gold standard for active and drug-resistant TB testing and has been recommended by the World Health Organization as "the initial diagnostic test in all persons with signs and symptoms of TB."
TB is one of the top 10 causes of death worldwide, according to the WHO. In 2017, 10 million people were diagnosed with the disease, and 1.6 million died from it. Multidrug-resistant TB (MDR-TB) is especially considered a public health crisis — the WHO estimated in 2017 that there were 558,000 new cases of TB resistant to rifampicin (RIF), which is the most effective first-line treatment.
And although TB occurs in every part of the world, Asia is currently one of the hardest hit areas. In 2017, 62 percent of new TB cases occurred in the South-East Asia and Western Pacific regions, the WHO noted. Eight countries — India, China, Indonesia, the Philippines, Pakistan, Nigeria, Bangladesh, and South Africa — accounted for two thirds of the new TB cases that year.
The disease itself can be hard to diagnose. Nucleic acid testing has become the gold standard, and Cepheid's Xpert test — which was launched in 2010 — has become the test to beat. In 2015, the US Centers for Disease Control and Prevention said Xpert was "revolutionizing tuberculosis control by contributing to the rapid diagnosis of TB disease and drug resistance."
The test simultaneously detects Mycobacterium tuberculosis (MTB) complex and resistance to rifampin (RIF) in less than two hours. Compared to standard cultures, which can take two to six weeks to grow MTB, this was a vast improvement.
But in a study published recently in the journal Emerging Microbes & Infections, researchers from Vision Medicals, Fudan University in Shanghai, Wenzhou Central Hospital, and elsewhere pointed to a July 2018 paper in the Lancet that said diagnosis of extrapulmonary TB and TB in children, people living with HIV, and pregnant women is still problematic despite the use of Xpert testing. The Lancet authors called for "more accurate, rapid, and cost-effective screening tests … to improve case detection."
Vision Medicals believes it has the solution. The company has developed a rapid CRISPR-based assay for TB detection, which it said is faster, cheaper, and more precise than Xpert.
Cepheid did not respond to requests for comment.
In its new paper, the team described its retrospective cohort study of 179 patients to evaluate Vision Medicals' CRISPR-MTB test and its comparison to culture testing and to Xpert. When evaluated in the sputum, cerebrospinal fluid, pus, urine, and serous cavity fluid samples in the clinical cohort of both pulmonary and extra-pulmonary TB, the CRISPR-MTB test exhibited an overall improved sensitivity over both culture (79 percent compared to 33 percent) and Xpert (79 percent compared to 66 percent), without comprising specificity, the researchers said.
The diagnostic uses the Cas12a nuclease, which recognizes double-strand DNA (dsDNA) as an activator and cleaves single-strand DNA (ssDNA). Importantly, when combined with a DNA amplification step, the researchers found that Cas12a could sensitively detect target nucleic acid molecules. Their experiments showed that the assay could consistently detect five copies per microliter of MTB DNA in 10 out of 10 tests, and two copies per µL in six out of 10 tests. This suggested that the test had an ultra-high sensitivity close to the single copy level.
In a subcohort of 51 clinically confirmed pulmonary TB cases, 21 were found to be positive by culture and 38 were detected by the Xpert assay, suggesting a sensitivity of 41 percent and 75 percent, respectively. The CRISPR-MTB was able to confirm 46 out of 51 (90 percent sensitivity) pulmonary TB cases, including all 21 culture-positive cases and 37 of the Xpert-positive samples.
"This resulted in 90 percent sensitivity for pulmonary TB, 100 percent agreement in the culture-positive cases and 97 percent agreement in the Xpert-positive cases, suggesting that CRISPR-MTB is a highly sensitive assay for pulmonary TB detection," the authors wrote.
When they assessed the overall diagnostic performance of the CRISPR-MTB in the entire cohort of both pulmonary and extrapulmonary TB, the researchers found that CRISPR-MTB had a sensitivity of 79 percent (91/116) in all active TB cases, which was significantly higher than Xpert's 66 percent sensitivity and 33 percent sensitivity of culture testing. Further, they noted, the CRISPR-MTB assay requires only 500 μL of sample input, compared to the 1 to 6 ml demanded by the Xpert platform.
"CRISPR-MTB requires less sample and takes a shorter time, with the potential to be a more versatile and rapid [point-of-care test] in clinical practice," Vision Medicals Cofounder and Chief Technology Officer Teng Xu said in an email. "When the turnaround time was compared, the CRISPR-MTB method requires an average assay time of only 1.5 hours, which presents a significant advantage over culture and is even faster than the two-hour Xpert assay."
CRISPR-MTB also showed increased sensitivity over Xpert in cerebrospinal fluid (73 percent compared to 54 percent) and pulmonary specimens (90 percent compared to 75 percent), he added. The sensitivity of the tests was comparable for pus (100 percent for both), and urine and serous cavity samples (55 percent for CRISPR-MTB compared to 52 percent for Xpert).
"Note that the higher sensitivity did not cause a decrease in the specificity of the CRISPR-MTB test (98 percent)," Xu said.
He further noted that CRISPR-MTB is a competitive alternative to Xpert in terms of price, as well. The cost of materials for a CRISPR-MTB test is about $3.50 per sample, and it has a total cost of about $7.50 per sample, Xu said. In contrast, culture tests cost an average of $14 per sample and Xpert-based testing clocks in at an average of $22 per sample.
The increased sensitivity, lower price, faster turnaround time, and smaller sample-size requirements make CRISPR-MTB testing superior, Vision Medicals believes.
Xu believes it can also be used to detect a wide range of infection-causing pathogens including bacteria, viruses, fungi, and parasites. The company is working closely with clinicians to adapt the test for other infectious disease applications, and Xu said they have "obtained promising results."
Vision Medicals is currently conducting a large, multicenter validation study on the CRISPR-MTB assay and is also trying to expand the test to indicate drug resistance in TB. On the platform level, the company is also working to make the diagnostic even simpler and faster to meet the need of point-of-care testing, Xu said, including working on enzyme evolution on certain Cas proteins to improve performance.
Vision Medical noted that it would be feasible to have the entire testing procedure completed at the point of care by integrating it into a compact desktop machine, resulting in a sample-to-answer assay format.
The company is also putting its recently raised $14 million Series A funding to use in R&D. It's planning further development for both the CRISPR test and its metagenomics and metatranscriptomics platform, with a focus on infectious disease detection. Vision Medicals also plans to use the funds to conduct clinical validation of the CRISPR test and gain regulatory approval.
"With the recent completed construction of our GMP facility for manufacturing IVD products, we plan to finish the multicenter study this year, further simplify the assay workflow for [point-of-care testing], and to start the process for acquiring regulatory approval in 2020," Xu said. "Commercial launch will follow once regulatory marketing approval is obtained."
The company said it plans to focus on the Chinese market first and will consider overseas sales at a later time.