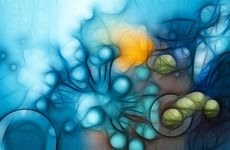 NEW YORK – Despite the COVID-19 pandemic, the past year saw numerous new entrants to the spatial cellular and molecular biology field, while established players made moves they hope will capture more business in this rapidly expanding market.
Broadly, the field is bifurcating into complementary technology classes, said Jeroen Aerts, a life science technology specialist at Belgium's VIB Tech Watch initiative. "You have the unbiased, spatial transcriptomics where resolution needs to be better," he said. These discovery tools, offering access to the entire transcriptome, saw increased adoption as they became more accessible through commercial offerings. Following launches in 2019, NanoString Technologies' GeoMx Digital Spatial Profiler and 10x Genomics' Visium spatial gene expression solution grew throughout 2020. In addition, researchers at Yale University developed a new method that is able to detect gene expression with similar breadth at higher resolution.
At the other end of the resolution spectrum, approaching the diffraction limit of light, highly sensitive and increasingly multiplexed methods are generating data on gene and protein expression, and companies are gearing up to offer platforms based on them.
Early in 2020, Vizgen, a Harvard University spinout looking to commercialize the multiplexed, error-robust fluorescence in situ hybridization (MERFISH) method, launched with $14 million in Series A financing. At the end of 2020, Resolve Biosciences, a startup founded by former Qiagen executives, raised $24 million and is also planning to offer single-molecule FISH-based technology early next year.
The heavyweights NanoString and 10x made moves, too, in this area. In October, 10x said it would buy ReadCoor, an in situ multiomics platform developed at George Church's Harvard lab, for $350 million as well as Cartana, a Swedish firm offering spatial gene expression analysis methods, for $41.2 million, likely with the intent to combine their technologies into a new platform. Earlier this month, NanoString announced its own high-resolution spatial platform, for now known as the spatial molecular imager, with an early-access program coming in 2021.
"I think it was an amazing year, in a way," said Joakim Lundeberg, a professor at Sweden's Science for Life Laboratory and the inventor of the spatial transcriptomics method that 10x's Visium is based on. He is also a scientific advisor for 10x. "I do feel that people have identified this spatial concept as the way going forward," he said.
"Everyone is planning for spatial data to be incorporated into their papers," he said, noting that data integration between single-cell methods and spatial maps is an area of high activity and important future development.
High-resolution, single-molecule, in situ analysis methods, including BioTechne's ACD RNAScope, which detects up to 12 genes at once, have been around for several years. In November, BioTechne reported a surge in demand for the hybridization-based product, which can use both fluorescent and chromogenic dyes, driving an 18 percent rise in fiscal year 2021 first quarter revenues. In May, its platform received the CE mark for automation on the Leica Biosystems Bond-III staining platform.
But Lundeberg helped get the ball rolling late last year for multiplexed methods, publishing a new high-definition spatial transcriptomics method, which has not yet been commercialized. By using barcoded bead arrays from Illumina instead of slides, the researchers achieved resolution of 2 microns, less than the size of the average human cell.
That paper followed the 2019 launch of NanoString's GeoMx platform and preceded the full launch of 10x's Visium platform, both of which saw continued improvement throughout the year. At the Advances in Genome Biology and Technology meeting in February, 10x announced that it was making Visium compatible with formalin-fixed, paraffin-embedded samples and would pursue other improvements. ReadCoor launched its platform at that conference, only to end up as part of the 10x family later in the year. In August, NanoString released its first GeoMx assay with a next-generation sequencing readout, the cancer transcriptome atlas, a move that CEO Brad Gray called the "single most important product launch in the company's history."
Joining GeoMx and Visium as NGS-based methods was deterministic barcoding in tissue sequencing (DBiT-seq), developed at Rong Fan's Yale lab, which uses microfluidics to distribute oligonucleotide barcodes on tissue slides, creating grid-like "pixels."
Another technique employing advanced sequencing methods, called single-cell combinatorial indexing from microbiopsies with assigned positions (sciMAP) and developed by researchers at Oregon Health Sciences University, offers transcriptome analysis of targeted biopsy punches between 100 and 500 micrometers across.
All these methods are saturating the market, Aerts said. "You have more choice, but that makes it more complex to navigate." But the market keeps growing in perceived value: at the launch of its spatial molecular imager concept, NanoString's Gray pegged the total addressable market for spatial technologies, including diagnostics, at around $12 billion. At January's JP Morgan Healthcare Conference, the firm valued the addressable market for GeoMx alone at around $2 billion.
As these methods emerge, they will also keep bioinformaticians busy. "This year, there's been a lot of integration between single-cell and spatial maps," Lundeberg said. "That's extremely exciting." This kind of work allows researchers to map cell types with any single-cell data set, even if their assay doesn't offer the resolution needed to map cell types on its own, he said. He noted that Seurat, a popular computational package for single-cell analysis, has continued to gain functionality for spatially-resolved datasets.
The field will also need new methods to standardize spatial data to become accessible to more researchers. "It's hard to find a similar data structure for all the different methods and to compare different datasets," Lundeberg said, noting that background coordinates are often defined differently. "That's the challenge, to make it more standardized."
Soon, even more modalities will be joining the mix. Many of the methods that came out this year will be able to provide spatial information on proteins, especially the targeted high-resolution methods. ReadCoor, DBiT-seq, Resolve's so-called "molecular cartography," and NanoString's molecular spatial imager all have the potential to add information on protein expression.
"There's also a lot happening in multiplex immunohistochemistry," said Michiel Bontink, a spatial analysis expert at VIB's Tech Watch initiative. "We're also seeing a big drive in multiplexing on that front, imaging more and more protein markers in a single tissue section."
These new technologies promise to answer important biological questions about cell-cell interactions, or cell placement in particular tissues, he said.
"Answers to many of these questions have been unobtainable with non-spatial methods," Lundeberg said. "Suddenly you can get a grip, now that you can add the spatial component. Spatial info will give you a deeper understanding of what is really happening."