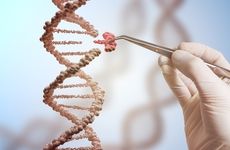 NEW YORK — Danish microbial gene therapy developer Snipr Biome said on Monday that a US appeals court has reversed a US Patent Office decision that would have invalidated a number of the company's patents covering CRISPR gene editing in bacterial genomes.
In 2021, the US Patent Trial and Appeal Board found that a patent application filed by Rockefeller University had priority over five patents held by Snipr based on its earlier filing date. All of the intellectual property relates to CRISPR-based methods of selectively killing bacteria in a mixed set of bacteria.
After Snipr appealed the ruling, the United States Court of Appeals for the Federal Circuit overturned the patent office decision, citing the Leahy-Smith America Invents Act (AIA), which was enacted by Congress in 2011 and shifted the US patent system from a first-to-invent to a first-to-file system.
Under this new system, the first person to file a patent application on an invention has priority and is entitled to a patent, even when another inventor can establish an earlier invention date. As such, the AIA also eliminated interferences, which are administrative priority contests conducted in the first-to-invent system to determine which inventor among two inventors who claim the same invention could prove an earlier invention date.
The patent office had made its ruling against Snipr's patents via this interference process.
According to the appeals court, the filing dates of intellectual property at the center of the dispute mean Snipr's patents fall under the AIA, while Rockefeller's application is pre-AIA. Because pure AIA patents may not be part of interferences, the court stated, the patent office erred by subjecting the Snipr patents to an interference. Based on this, the court reversed the patent office decision.
"We are pleased this interference case has been resolved," SNIPR Cofounder and CEO Christian Grøndahl said in a statement, adding that the company was the first to receive a patent for the use of CRISPR to target and modulate bacterial genomes.
"We are also pleased that the Court recognized that the US Patent Trial & Appeal Board has never determined whether Rockefeller's claims, which it copied from our issued patents, satisfy the patentability requirements," Jasper Clube, Snipr cofounder and chief patent counsel, added in the statement.
Officials from Rockefeller were not available for comment by press time.