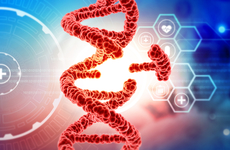 NEW YORK – Function Oncology launched on Wednesday with $28 million in recently raised Series A funds and a CRISPR-Cas9 platform, which it hopes will help oncologists tailor patients' treatments based on the function of their individual cancer genes.
The San Diego-based firm is unveiling the first validation data of its CRISPR-based functional genomics platform in acute myeloid leukemia at the annual meeting of the American Association for Cancer Research (AACR) later this week. The meeting, widely attended by physician scientists, will offer the newly launched firm's executives a chance to discuss the potential advantages that functional genomics can bring over more widely used genomic sequencing in personalizing cancer treatments.
"At the end of the day, next-generation sequencing can really only tell you about genes if they're mutated," said Function Oncology CEO Srinath Sampath. "We're bringing the genome to life to talk about gene function rather than gene sequence."
The idea behind Function Oncology's platform, he explained, is to find out which genes a patient's cancer really "cares about," by knocking out specific genes with CRISPR and then observing whether a cancer cell's fate is dependent on the given gene. If the platform shows that a gene is critical to cancer cell survival, then this particular patient would, in theory, benefit from treatment that targets that gene.
"Fundamentally, it's about measuring how cells behave, instead of measuring proxies for how cells behave," said Srinath Sampath, who cofounded Function Oncology together with his twin brother, Srihari Sampath, who is serving as CSO.
Srinath Sampath further explained how Function Oncology's platform works. After procuring a sampling of cancer cells from the patient, which in the case of AML involves a baseline peripheral blood draw, Function Oncology isolates the cells and uses a lentiviral vector to transduce each cell with a Cas9 enzyme and single-guide RNA.
"The critical thing about this process is that you bring in essentially one guide RNA per cell," he continued. "What that allows you to do is essentially introduce a little DNA barcode into the cell, which then allows you to read out, using very shallow amplicon sequencing, the fate of the cell."
With the gene's function disabled, the platform reveals whether the cell continues to grow or divide, whether it slows down, or dies completely. The guide RNA is repeatedly introduced to patients' ex vivo cells until there's sufficient statistical significance and bioinformatics analysis enables interpretation of the data. "You end up with a sort of functional fingerprint of the patient's cancer, in which you've measured the effect of perturbing every one of those cancer drug targets in a patient's own cells," he said.
For the AML panel, Function Oncology included just over one hundred targets that are inhibited by US Food and Drug Administration-approved oncology drugs. Importantly, not all of those drugs are approved for AML, which can demonstrate the ability of Function Oncology's platform to identify new uses for already approved therapies.
The number of genes incorporated into the platform is also adaptable. For instance, if a clinical trial opens up with a promising late-stage cancer drug against a new target, a CRISPR guide RNA could be introduced to assess the functionality of that gene in a patient's cancer and provide insight into his or her chances of benefiting from that investigational therapy.
In a poster presentation at the upcoming AACR annual meeting, Function Oncology will share some of the first data on the ability of its CRISPR platform, dubbed Fx Heme, to tailor AML treatment. In the retrospective study, researchers took blood samples from 22 patients enrolled in a clinical trial of Bayer's Nexavar (sorafenib) plus chemotherapy. After transducing the cells and harvesting them about eight days later, the researchers assessed guide RNA distribution with amplicon sequencing of the DNA barcodes.
They counted changes in barcode abundance and came up with gene-level phenotype scores to identify which genes the AML cells depended on most. Finally, they took the dependency scores for the genes targeted by Nexavar, including FLT3, KIT, PDGFR, and all RAF genes, and considered them alongside patients' clinical outcomes — whether they had a complete response with or without minimal residual disease, an incomplete response, or were treatment refractory.
The Fx Heme platform predicted that 12 patients, based on the gene dependency of their samples, would respond to treatment with Nexavar. Five out of 12 of these samples were shown to be dependent on two or more Nexavar target genes. Overall, the testing platform had a 78.6 percent sensitivity and an 87.5 percent specificity, and a 91.7 percent positive predictive value for observed clinical outcome.
Function Oncology compared these results to the therapeutic insights gleaned from FLT3 mutation testing, which can gauge whether a patient has an internal tandem duplication or tyrosine kinase domain mutation and has been used to guide Nexavar treatment in the past. The test had 64.3 percent sensitivity, 50 percent specificity, and a 69.2 percent positive predictive value.
According to Srinath Sampath, the reason Function Oncology began validating its platform in AML has a lot to do with sample availability. "There's a long history of biobanking in the heme malignancy space, where samples have been frozen, and then patients have gone onto therapy," he said. "We have a really unique opportunity to correlate the output of our profiling with actual patient responses."
For the initial study, Function Oncology collaborated with the Fred Hutchinson Cancer Center to access AML patients' samples. Additionally, AML seemed like a good starting place due to the significant unmet need in this setting despite the availability of targeted treatments. "It's the poster child for an area where there's been intense drug development, but at the same time, there's a tremendous amount of need, and unfortunately these patients are not getting to cures as fast as we would want them to," Srinath Sampath said.
Eventually, Function Oncology hopes to expand into other cancer types, both solid and hematologic. The firm is also planning to validate its test prospectively, though Srinath Sampath did not share specific plans.
The company plans to use the recently raised $28 million Series A funds to further validate Fx Heme and the platform, Srinath Sampath said. The financing was led by a16z and Section 32, with participation from Casdin Capital and Alexandria Venture Investments.
The funds will also allow Function Oncology to further build out its infrastructure, he said. Ideally, the firm wants to reach a point where any doctor could order functional genomics assessment for their patients to help guide therapy, just like they would order an NGS tumor profiling test from a commercial laboratory. Similar to the NGS commercial lab testing model, Function Oncology envisions oncologists will send their patients' samples to the firm for functional analysis, and it will send back reports with treatment implications for patients. Right now, in the research setting, Srinath Sampath said the whole process takes about two weeks, which is close to the turnaround time for NSG profiling tests.
The firm also sees a future in which its technology spurs drug development. For instance, if the function of a given cancer is susceptible to CRISPR knockout of a target for which no drug currently exists, that's a ripe opportunity for a drugmaker.
"Anybody who's been working in genetics or genomics over the last 10 or so years has kind of been incubating in the world of CRISPR as the possibilities expand for how we can engineer the genome," he said. "CRISPR is kind of a natural thought … but no one's ever used CRISPR in this way. No one's ever had access to this kind of information about primary cancer."