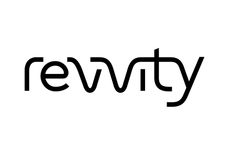 Cell therapies are the cutting edge of medical science — fighting cancer, replacing damaged or missing tissue, and carrying gene therapies to treat rare diseases. Since the first FDA approval in 2017, chimeric antigen receptor T-cell (CAR-T) therapies have shown excellent clinical efficacy against CD19+ blood cancers and led to the development of CAR-T therapies against additional targets. Cell therapies have also addressed other diseases: Takeda's Alofisel (darvadstrocel) was recently approved in Japan and the European Union to help counter complications related to Crohn's disease, and the FDA recently approved the first cell-replacement therapy for type 1 diabetes, giving patients the ability to produce their own insulin for the first time. The use of cells as carriers for gene replacement therapy was also approved to treat a rare neurological disease, and stem cells have been tested to treat severe respiratory infections. As these successes mount, cell therapies have seen more investment and are predicted to grow by 15 percent year over year into a $45 billion industry by 2030.
Cell therapy has the potential to create highly innovative, life-changing medicines with never-before-achieved therapeutic and curative potential, but fragmented processes and inefficient data management can slow down cell therapy pipelines.
Uniting Sample Process in Cell Therapy Development
It's no secret that cell therapy is complicated, especially when compared to traditional pharmaceuticals. Cell therapy R&D involves different material types, molecular designs, reagents, and, often, patient samples. Not only must all these pieces be tracked and documented, but the flow of reagents can also affect the final drug product's efficacy based on the cells' growth and storage conditions, the tissue of origin, and the mode of generation and administration, either as an autologous (derived from and re-infused into a single patient) or allogeneic (derived from a donor and given "off-the-shelf" usability for many patients) therapy.
Cell therapies involve more than just cells: many involve the addition of engineered DNA constructs from plasmid or viral vectors and additional engineering steps that will aid the therapy in integrating into the recipient and doing its job. Documenting every factor in generating the cell therapy is essential, as the cell types, culture conditions, and constructs used influence efficacy, safety, and intellectual property implications.
Shared office productivity tools like spreadsheets, cloud storage, and emails may suffice for small teams, but this quickly becomes unmanageable when dealing with the complex cell therapy development pipeline. Searching for information through spreadsheets and emails is a tedious and ineffective process stymied by lost file links or missing experiment context. Incomplete or fragmented data can force scientists to waste valuable research time piecing together missing information. Scientists need to be able to confirm experiments to avoid reinventing the wheel and prevent incorrect inferences from leading a program in the wrong direction.
Simplified Software Solutions for Data Harmony
Data harmony — data that is easily annotated, retrieved, and handed off — is crucial for effective progress toward cures. Data should be organized into a single source of truth that can be used for characterization, improvement, intellectual property, and regulatory filings. The many involved hands of the cell therapy development pipeline and the back-and-forth flow of data make it doubly important that data is secure, accurate, and accessible. To ensure harmonious communication between departments, a software solution that enables interoperability, longitudinal management across teams, and flexibility to work with various kinds of data is ideal.
Although electronic lab notebooks allow for secure data storage tied to a corresponding experimental narrative, making organized searches more effective, they are just one piece of the puzzle. Modern software suites do more than replace paper notebooks and spreadsheets; they also enable standard data analyses and centralization of results, making data accessible with a clearly labeled analysis pipeline and results. An ideal software solution will allow the storage and visualization of many different data formats and experimental processes, reducing the need to use multiple, non-compatible software platforms that lead to fragmentation. Effective software solutions also allow flexibility, empowering research programs and organizations to suit their unique needs and science culture.
Work Smarter With Data Coordination
In the race to discover novel cell therapy cures, efficiency is vital. Commonly, scientists must reformat or repackage their findings into a slide deck to be shared and understood by others in the company — which is a drain on time. With standard analyses and annotated results in a software suite, the data could be easily understood across departments, facilitating cooperation and efficiency as the data change hands. Maximizing success in clinical development means leveraging scientific teams efficiently. Researchers' time is better spent pursuing additional leads for cell therapy candidates or indications instead of piecing together disparate pieces of data or assembling slides for meetings.
Accelerating the Next Scientific Breakthrough in Cell Therapy
Science is hard enough without administrative and procedural roadblocks to dampen the thrill of progress. In clinical development, where most therapies do not make it to approval, it's essential to diversify the development pipeline and take as many shots on goal as possible — improving the odds that an effective cell therapy will get to patients in need. Streamlining data management with a single software suite can remove fragmentation and give time back to researchers on the front lines to explore new potential therapeutic leads. Organizations and companies embracing a unified data management ecosystem will have a competitive advantage, unleashing the full potential of their R&D and clinical development teams by making data flow effortlessly and seamlessly.
Learn more about software available from Revvity Signals.