Recent findings of known and novel SARS-CoV-2 variants underscore the importance of next-generation-sequencing (NGS)-based epidemiology and surveillance research, alongside the need for full genomic coverage of the SARS-CoV-2 virus for NGS studies.
Wastewater samples are increasingly providing community insights into the rate of COVID infection several days in advance of clinical surveillance, but such samples pose unique challenges for accurate variant identification and monitoring due to sample complexity and low viral titers of SARS-CoV-2.
Wastewater monitoring is possible because SARS-CoV-2 is shed through bodily excretions in similar amounts by symptomatic and asymptomatic individuals. It has been reported that some asymptomatic individuals may even shed SARS-CoV-2 at a higher rate than symptomatic individuals. But because the virus appears at low viral titers in collected wastewater, and the material may be degraded or contaminated, it can be difficult to achieve full genomic coverage from such samples to discern if a certain strain has taken hold in an area or to identify new strains.
Accurately calling variants
Jordan RoseFigura, senior staff scientist at Swift Biosciences, noted that increased genomic coverage of SARS-CoV-2 is an important facet of accurate strain identification to ensure that as many mutations as possible are properly identified, even if the mutation is a genomic loss of information. The locations of mutations within the alpha, beta, and gamma lineages demonstrate the need for full genomic coverage for accurate variant identification (Figure 1).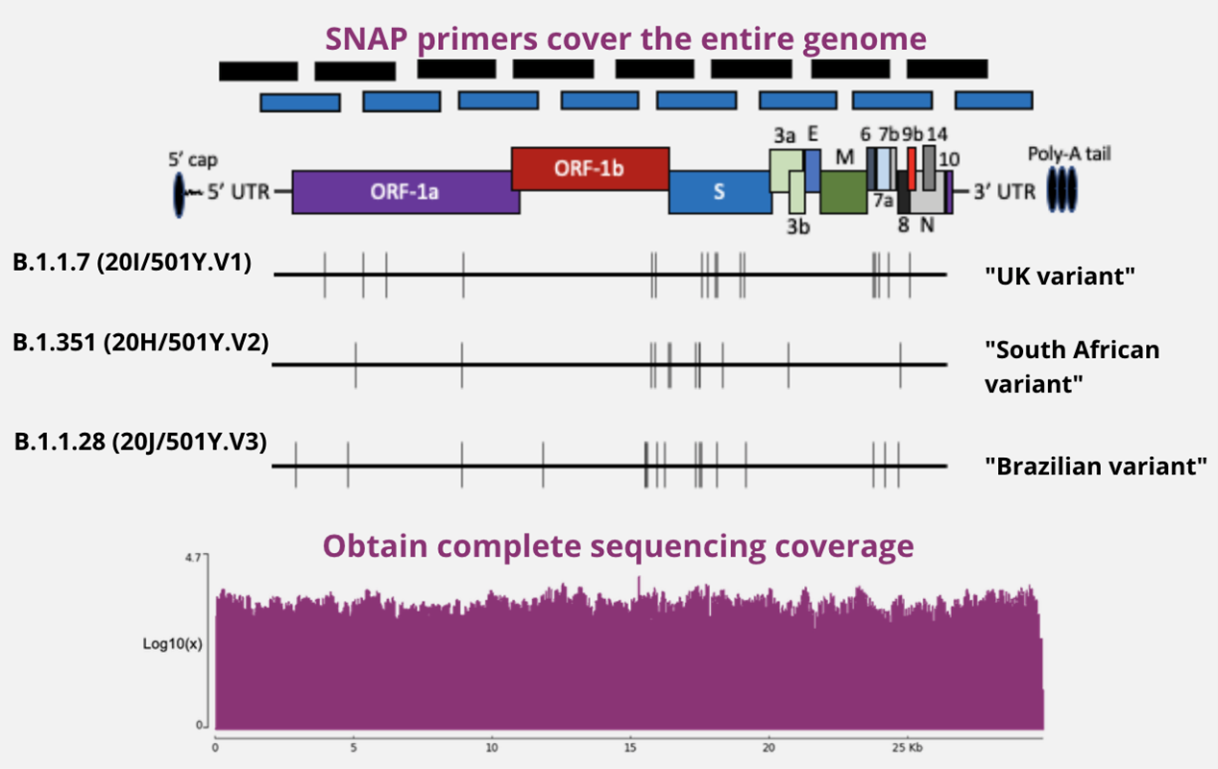 According to Swift, the Swift Normalase Amplicon SARS-CoV-2 Panel (SNAP) kit provides 99.7% coverage of the SARS-CoV-2 genome. RoseFigura said that the SNAP kit is suitable for low viral titer samples and can be used for wastewater surveillance as well.
To enable variant calling in such samples, the SNAP SARS-CoV-2 panel was developed to be compatible with low inputs, RoseFigura said. According to data from Swift, anywhere from 10 to 1 million viral genome copies are sufficient to generate NGS libraries using the SNAP SARS-CoV-2 panel (Figures 2 and 3).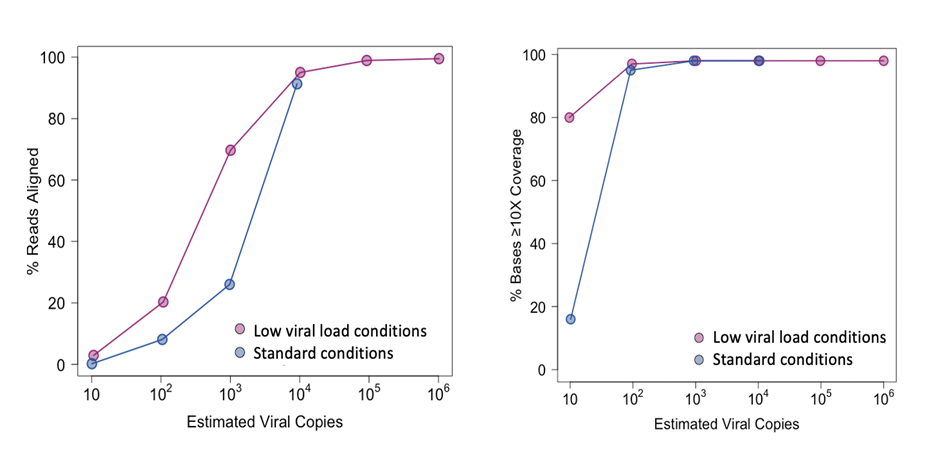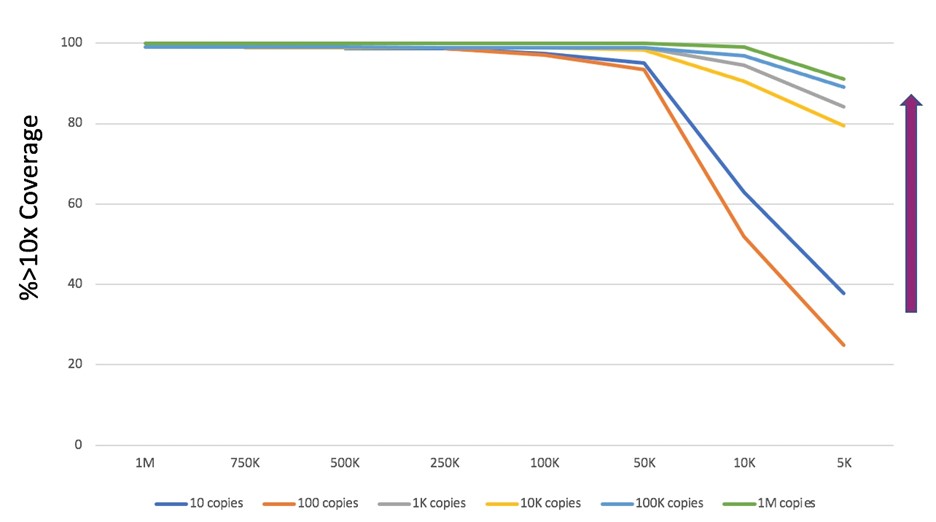 In addition, Swift's one-tube, overlapping amplicon assay provides built in redundancy for novel variant discovery. The creation of "super amplicons" maintains genomic coverage, even in the presence of mutations that result in primer dropout (Figure 4). This feature is only found in single-tube workflows; super amplicons do not form in two tube workflows. A novel variant that causes a loss in primer function could result in lost coverage and missed mutations.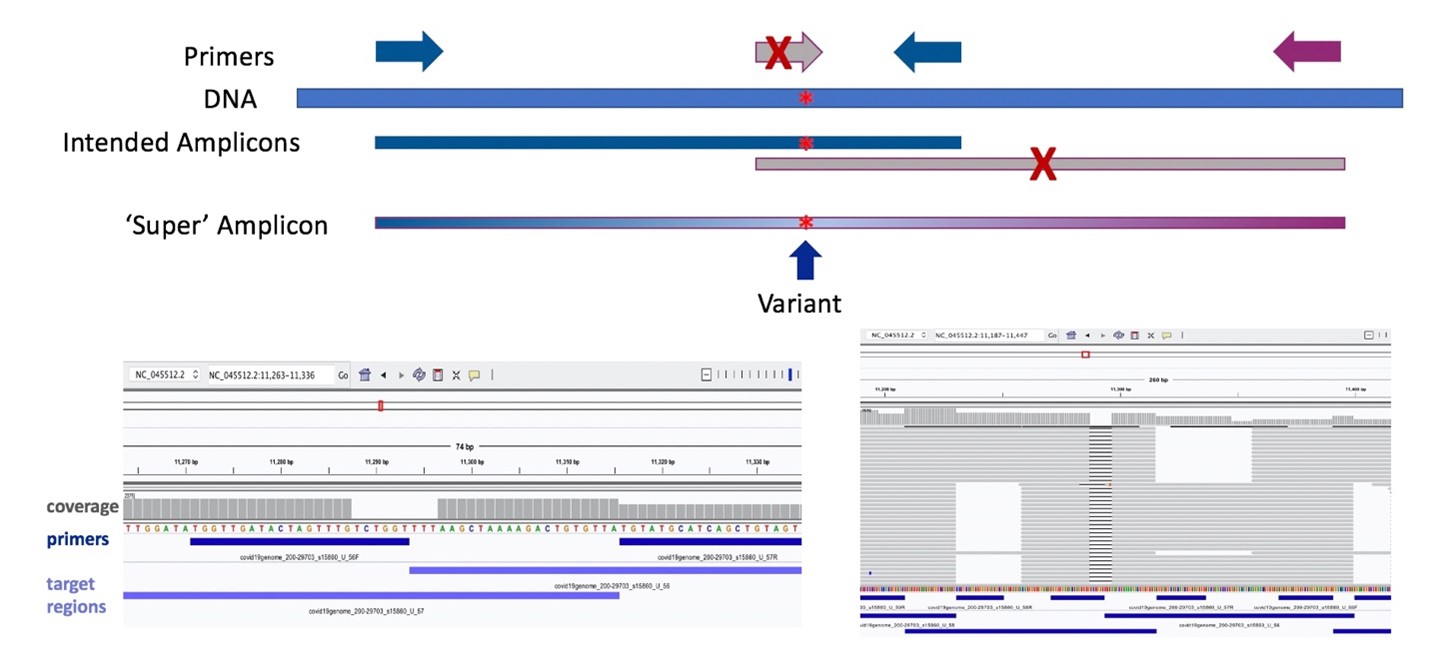 According to Swift, the 2 hour SNAP library prep workflow multiplexes as many as 1,536 samples per run on an Illumina sequencer and the proprietary overlapping amplicon design yields 99.7% genomic coverage.
RoseFigura is quoted as saying "This throughput and level of coverage will enable genomic surveillance programs to rapidly expand the number of positive COVID samples sequenced for variant determination while also ensuring that no variants are missed."