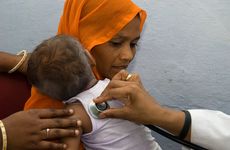 BALTIMORE – Tasked to generate clinical evidence to support the World Health Organization's worldwide initiative for using targeted next-generation sequencing for drug-resistant TB (DR-TB) diagnosis, the global nonprofit FIND has been evaluating end-to-end NGS solutions through its dedicated project called Seq&Treat. 
The multi-year project, funded by a $14.5 million grant from Unitaid, has so far attracted participation from Advanced Biological Laboratories, GenoScreen, and Oxford Nanopore Technologies along with instrument support from Illumina. Having concluded its initial technical validation phase last year, Seq&Treat is currently making headway in rolling out its clinical studies in the country Georgia, South Africa, and India, where targeted NGS-based DR-TB diagnostic tests on both Illumina and Oxford Nanopore platforms are evaluated.
Approximately half a million of the global population fall ill with DR-TB every year, and only 56 percent of these cases are successfully treated, according to WHO's global TB report. 
Despite the need for rapid and accurate drug-susceptibility tests for TB, the current standard of care, culture-based methods, can take as long as six weeks to provide an answer. Probe-based molecular PCR assays have emerged in recent years as a faster alternative to detect drug resistance, but these tests can only target a limited number of genes at once. 
In contrast, whole-genome sequencing is capable of discerning all known drug-resistance mutations, but the approach can be costly and require significant resources. That said, targeted sequencing, which selectively sequences frequent genetic signatures associated with TB drug resistance, can offer the potential for a "rapid enough but comprehensive" solution for DR-TB detection, said Anita Suresh, head of the sequencing program at FIND who spearheads Seq&Treat. 
According to Suresh, the goal for Seq&Treat, which is currently staffed by 12 members from 10 different countries, is to help WHO enable rapid, comprehensive targeted gene sequencing solutions for DR-TB worldwide, especially in low- and middle-income countries. Commenced in 2019, the project is sustained through a three-year Unitaid grant, which will likely be extended for at least a year due to the disruption caused by the pandemic, Suresh said.
The beginning task for Seq&Treat, said Suresh, involved an open call to enroll manufacturers that are developing end-to-end NGS solutions for TB. Although the project does not stipulate the sequencing platforms and components of the workflow, all proposed solutions must meet the target product profile criteria according to WHO's technical guide for NGS, Suresh said. 
At the end of the technology scouting process, Seq&Treat nailed down three end-to-end DR-TB detection solutions using three different sequencing platforms, including French biotech company GenoScreen's Deeplex Myc-TB test on Illumina's MiSeq, Advanced Biological Laboratories' workflow on Illumina's iSeq, and Oxford Nanopore's rapid DR-TB detection method using its MinIon sequencer. By participating in the project, the manufacturers receive funding to cover the entire project as well as the opportunity to be systemically reviewed by the WHO, potentially leading to the recommendation by the organization for DR-TB testing. 
"What WHO endorsement [would mean] for us is that our kit will be officially recommended for implementation in national TB programs all over the world," said Philip Supply, scientific adviser and member of the scientific advisory board for GenoScreen. As a result, the kit would be "more eligible for funding" and the product could be more easily adopted by different organizations or health ministries across the globe, he added.
According to Supply, the solution GenoScreen brought forward to Seq&Treat is built upon the company's Deeplex Myc-TB kit, an in vitro diagnostic test designed for DR-TB detection by the targeted amplification of 18 drug-resistance-associated genes that correspond to 13 anti-TB drugs classes, including the first-line and second-line TB treatments. 
Supply said the kit is capable of identifying Mycobacterium tuberculosis, the organism responsible for tuberculosis, along with more than 100 other species of mycobacteria. Furthermore, it can identify the genotype of the tuberculosis strain at the lineage or sub-lineage level using the combined techniques of spoligotyping, which targets the bacterial CRISPR-Cas locus, and phylogenetic mutations. 
In short, the Deeplex Myc-TB workflow starts with DNA extraction with Promega reagents, followed by a 24-plex PCR amplification using the Deeplex Myc-TB kit and library preparation using the Illumina library prep kit, Supply said. After sequencing, the Fastq file is uploaded to a customized data analysis software, which then carries out "automated analysis and user-friendly interpretation of the sequencing data," he added.
When it comes to the product's sensitivity, Supply said through the company's evaluation independent of the Seq&Treat project on more than 3,500 Mycobacterium tuberculosis genomes, the kit has demonstrated the capability to capture between 97 and 99 percent of the drug resistance phenotypes that could be predicted by whole-genome sequencing.
Supply also emphasized a few advantages of target sequencing compared with whole-genome sequencing. For one, he said because the targeted approach enriches genes of interest by PCR amplification, it requires less starting material. Besides, he said since the method avoids sequencing the entire genome, it allows deep coverage — up to 1,000 or more reads per sequence position — of the target region. "This allows us to detect even mutations that are only present in a minor fraction of the bacterial population in a sample," Supply said. 
Another added benefit for the Deeplex Myc-TB kit is that it can pick up new mutations that may occur in the gene targets covered by the assay, said GenoScreen R&D Project Manager Nelly Badalato, adding that this allows researchers to investigate mutations that are not yet characterized but possibly associated with drug resistance.
Having secured a CE-IVD mark in 2019, the Deeplex Myc-TB kit has been deployed to 35 countries worldwide spanning five continents, Badalato said. And while WHO has not officially recommended the kit for RD-TB testing through the Seq&Treat project, Supply pointed out that the kit has already been used by WHO in three other drug resistance surveys, done respectively in Djibouti, Eritrea, and the Democratic Republic of the Congo. 
Badalato said the kit was designed primarily using the Illumina platforms. Although the workflow submitted to Seq&Treat is paired with MiSeq, she said the kit is also compatible with other sequencers including iSeq 100 and NextSeq. And depending on the platform, the throughput can range from three samples to 384 samples in a single run with a turnaround time of less than 48 hours. 
While Supply acknowledged that the Deeplex Myc-TB kit is in principle compatible with the Oxford Nanopore platforms, he indicated that detection of mutations present in a minor fraction of the bacterial population in a sample was a limitation with these platforms. 
Meanwhile, Oxford Nanopore, also participating in the Seq&Treat project, has submitted its workflow for evaluation. "Oxford Nanopore sequencing platforms are ideal for deployment in [low- and middle-income countries] due to their accessibility, portability, and ease of use; there are also advantages over other sequencing technologies in terms of speed and throughput flexibility," said a company spokesperson in an email. 
According to the firm's Senior Director of Translational Applications Justin O'Grady, the workflow, which has been developed since 2019 in collaboration with the Quadram Institute Bioscience (QIB), also uses multiplex PCR to amplify 16 genes across the Mycobacterium tuberculosis genome that may contain mutations known to be associated with resistance to first- and second-line anti-TB drugs. 
O'Grady said in an email that the workflow is performed directly on sputum with a bespoke analysis pipeline customized to rapidly perform the analysis, which doesn't require an internet connection. That could make it especially appropriate for low-resource communities being targeted by Oxford Nanopore as a portable and accessible test. He also noted that research has shown single-nucleotide polymorphisms can be "rapidly identified" using nanopore sequencing, and resistance to anti-TB drugs can also be "accurately predicted." 
Although O'Grady declined to comment on Illumina sequencing-based methods, he said Oxford Nanopore's approach is "very fast," with a turnaround time of fewer than five hours, as well as being "accurate, accessible, and easy to perform." According to Oxford Nanopore, the company's targeted sequencing solution succeeded Seq&Treat's analytical evaluation by reaching or surpassing the WHO performance targets, which require more than 98 percent genotypic sensitivity and specificity, a limit of detection of fewer than 1,000 cells, zero percent failure rates, and the ability to achieve more than 10 percent heteroresistance detection.
Moreover, an Oxford Nanopore spokesperson said its DR-TB targeted sequencing method is being developed under the ISO13485 process, adding that the company "has the capability to develop CE-IVD products."
Illumina, which was not involved in solution development for Seq&Treat, has donated six instruments across the three trial sites in Georgia, South Africa, and India, with each site receiving an iSeq and a MiSeq, according to Vanessa Moeder, the company's senior director of global health. 
To achieve technical validation and optimization of the three methods during the project's early phase, FIND provided a blinded reference panel to the manufacturers, Suresh said, adding that the results were subsequently reported back to FIND and unblinded for review by the organization's Technical Review Committee, an independent panel of experts appointed by FIND to evaluate the performances of these solutions.
After establishing the technical validity of the solutions, Seq&Treat kicked off its clinical validation phase of the submitted workflows, initiating clinical trials in the three trial sites, where DR-TB burden is relatively high. According to Suresh, the goal of the clinical studies is to test the three DR-TB diagnostic methods on 700 to 800 clinical sputum samples associated with DR-TB with the three countries to generate performance evidence for each workflow, specifically in terms of their sensitivity and specificity. 
These three countries represent unique challenges for DR-TB diagnoses, said Suresh. In South Africa, there is a significant overlap between TB and other infectious diseases such as HIV and syphilis, she explained, adding that in Georgia, there is a high multidrug-resistant (MDR) TB prevalence, even though the overall TB burden is relatively lower. Meanwhile, the risks for both TB and DR-TB are high in India. 
To streamline the clinical studies, Suresh said the collected sputum samples were first processed for the relatively time-consuming referencing testing, which includes culturing and whole-genome sequencing, as well as Xpert MTB/RIF and SL-LPA line probe assays upstream for DR-TB screening. In parallel, the samples are aliquoted to be tested on the submitted sequencing solutions downstream. Despite the obstacles and delays imposed by COVID-19, Suresh said patient recruitment is nearing an end for all clinical sites, with each country amassing 200 plus or more samples. Currently, the sites are setting up the targeted sequencing solutions to test their performances, she added. 
Suresh also made clear that these clinical trials are merely observational studies, meaning that patients with DR-TB, which make up the majority of the participants, will still receive the standard of care pertinent to their diagnoses. 
Although these clinical trials are executed independently by individual manufacturers, Suresh said they are different from company-run trials, as FIND will analyze the results upon the conclusion of the studies and present it as an evidence dossier to WHO's Guidelines Development Group for independent data review. Throughout the clinical evaluation process, FIND also plays a clinical study manager and observer role by ensuring the fundamental access of the evaluated products to the study sites, determining the standard operating procedure, and making sure the trials follow good clinical practice standards, Suresh noted. 
In addition to the solutions' clinical performance, FIND will include a cost analysis and usability study of the solutions in the evidence dossier prepared for WHO. Based on the comprehensive evidence presented by FIND in the end, WHO will decide whether to make policy recommendations for each of these three solutions for the use of DR-TB diagnostic worldwide, Suresh said. 
As another major output of the Seq&Treat project, Suresh said her team will also work with WHO to draft implementation guidance on using targeted NGS-based DR-TB detection for individual countries, which will hopefully be released later this year. 
To that end, she said although the Seq&Treat project deploys targeted sequencing for DR-TB diagnostics, the implementation guidance will emphasize using targeted sequencing for surveillance. Countries investing in sequencing sources for the first time typically prefer to use the technology for disease surveillance as it is easier to achieve, and no patient is waiting down the line for immediate results, Suresh explained. 
That said, she thinks the implementation of targeted sequencing for DR-TB in low- and middle-income countries can potentially benefit from their augmented sequencing infrastructures as a result of the COVID-19 pandemic. During the pandemic, FIND carried out a systematic mapping exercise to assess the existing global capacity for SARS-CoV-2 genome sequencing, with input from WHO and other organizations. Based on the data collected, Suresh said she expects to see "a dramatic increase" in the installed base of sequencers, especially in low- and middle-income countries. With COVID-19 subsiding and the testing demand retreating, Suresh anticipates these sequencers will be made more available for diagnosing other diseases, including TB. 
Besides implementation, Suresh said another crucial effort to combat DR-TB is to enhance the global clinical knowledgebase of the disease. Suresh highlighted another major milestone for Seq&Treat last year, publishing the TB mutation catalog with WHO. "This is the very first catalog of its kind," Suresh said, adding that the catalog, which was built upon over 30 years of surveillance data, contains almost 50,000 DR-TB strains and serves not only as a clear reference for DR-TB mutations but also as "a pathfinder" for other antimicrobial-resistant pathogens. With new TB regimens continuing to roll out in different parts of the world followed, by new drug resistance genes, Suresh said the catalog will continue to be updated, with the second version slated to be released hopefully by the end of this year.
Beyond the Seq&Treat project, which will come to an end in the following year or so, Suresh said FIND will continue to promote and facilitate the implementation of the targeted NGS solutions for DR-TB in low- and middle-income countries. While Suresh believes the implementation guidance out of Seq&Treat will be sufficient for some countries to adopt the workflows, others might still require further study and support. 
For instance, the clinical sites included in Seq&Treat are all central reference labs in countries with established testing infrastructure and ample knowledge of TB diagnostics, Suresh said. But when the solutions are deployed in countries with a decentralized health system, how samples are transported from among different testing facilities, as well as how streamlined the results can be reported back to patients, may still need to be further optimized. 
In addition, given the testing schemes included in Seq&Treat are locked in with their proposed reagents and protocols, Suresh said there is still the need for equivalency studies in the future to evaluate other DNA extraction, PCR amplification, library prep, and data analysis schemes used in targeted NGS-based DR-TB detection methods. 
"We've evaluated three [workflows]. Hopefully, more companies or more [protocol] combinations and so on are coming in the horizon," Suresh said.