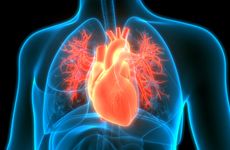 NEW ORLEANS – Patients with certain inherited cardiovascular conditions rarely receive genetic testing recommended by clinical practice guidelines, researchers reported Sunday at the American College of Cardiology (ACC) and World Congress of Cardiology's annual scientific meeting.
Only 2.5 percent of patients diagnosed with hypertrophic cardiomyopathy, for example, undergo genetic testing, according to research from software company HealthPals, genomic sequencing company Illumina, and the cardiovascular medicine division and cardiovascular institute at Stanford University. The testing rate is low, researchers noted, despite the ACC and American Heart Association (AHA) stating in practice guidelines that testing can help confirm diagnoses, guide reproductive decisions, and inform cascade testing for at-risk family members. 
Similarly, although in practice guidelines the ACC, AHA, and Heart Rhythm Society recommend genetic testing patients with long QT syndrome, which causes ventricular arrhythmias, only 2.5 percent of patients receive it.
"There is a very strong underutilization," said Kanchan Bhasin, lead author of the study and a senior clinical informatician and operations manager at HealthPals, a company that develops software to align patient care with clinical guidelines. HealthPals was cofounded in 2015 by Rajesh Dash, a cardiologist at Stanford Health Care and another coauthor on the study.
Low rates of genetic testing were also identified for patients with dilated cardiomyopathy (1.4 percent), familial hypercholesterolemia (1.9 percent), and hereditary amyloidosis (9.4 percent).
For the study, researchers used a HealthPals analysis tool to scour a database of 35 million electronic health and claims records assembled by Veradigm, a health IT company previously known as Allscripts. They identified about 272,000 patients diagnosed between January 2017 and December 2021 with either dilated cardiomyopathy, hypertrophic cardiomyopathy, long QT syndrome, hereditary amyloidosis, or familial hypercholesterolemia. Bhasin and colleagues looked at ICD-10 codes, procedure codes, and structured text fields included in the database to determine if patients received genetic testing.
The analysis presented at the ACC/WCC meeting didn't look at how genetic testing impacted patients' clinical management and outcomes, but researchers plan to in future studies, Bhasin said. She's particularly interested in whether the timing of when patients receive genetic testing impacts their outcomes, since some genetic mutations are associated with comorbidities or cardiovascular disease progression.
Bhasin suspects that the lack of testing may be due to multiple factors. Physicians may not know where to refer patients for testing, they may be uncertain about insurance coverage, or, in some cases, they may be making assumptions about patients' diagnoses based on existing family histories. Although barriers to the uptake of guideline-directed genetic testing wasn't the aim of this project, it's another area the team plans to study, she said. "Once we go to the level of understanding … the adoption barriers, [a next step] will be going out and educating physicians," she said.