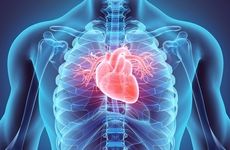 NEW YORK (GenomeWeb) – A European consortium has set out to harmonize data resources across the region with the ultimate aim of building a data platform that will support the development of new diagnostic tests and therapies for cardiovascular diseases.
Backed by €19 million ($23 million) in EU funding, the initiative, called BigData@Heart, will create a research platform that could change the way these diseases are diagnosed and treated.
Consortium members described the new effort in a European Heart Journal paper in August.
"One aim is to create a sustainable platform for what could be characterized as big data research in cardiovascular disease across Europe," said Rick Grobbee, a professor of epidemiology at University Medical Center Utrecht in the Netherlands.
"Alongside that, we will utilize the infrastructure and the better understanding of phenotypes to assess and discover new targets for treatment," he said.
Grobbee is the academic co-lead on BigData@Heart, which commenced earlier this year and is slated to run through 2022. The EU's Innovative Medicines Initiative, a €5.3 billion partnership between pharmaceutical companies and the EU to improve regional research infrastructure to advance drug development, is funding BigData@Heart. As such, the consortium includes not only participants from nearly a dozen academic institutions, but multiple pharmaceutical partners, including Vifor Pharma, Bayer, Novartis, and Servier.
"In cardiovascular medicine the whole aspect of omics is not really there yet," said Maureen Cronin, a consultant and former global head of medical affairs for Vifor Pharma in Zurich, Switzerland, who is representing the company in the BigData@Heart project and is another one of the initiative's co-leads.
"There has been thinking about genetic therapy for heart failure, but it doesn't have the leverage we've seen in oncology and rare diseases," she said. "The whole notion of trying to add omic information ultimately should result in better targeted therapies."
The objective of BigData@Heart, to build a unified infrastructure for accessing, sharing, and analyzing data related to cardiovascular diseases, is part of a global trend of data harmonization. Last month, members of the Global Alliance for Genomics in Health unveiled a new five-year plan for sharing data across international genomic data initiatives. In Europe in particular, where data resources are often held in close proximity but separated by diverse languages, borders, and legal systems, there has been an increased interest in improving data infrastructure. Last year, for instance, the European Commission announced it would spend €6.7 billion on developing a new cloud-based infrastructure for data storage and sharing called the European Open Science Cloud.
According to Cronin, the US Precision Medicine Initiative unveiled by former President Barack Obama in 2015 has been another catalyst for BigData@Heart. "I am not sure that the US is ahead of Europe, but they have called it an important research objective," noted Cronin. "PMI woke Europe up to make sure that we are not left behind."
It's a view shared by Folkert Asselbergs, a professor of cardiovascular genetics at UMC Utrecht who is taking part in BigData@Heart. "This unique project is the first stepping stone to building the necessary big data infrastructure," Asselbergs said. "Europe is still a bit fragmented, but we are catching up, and this is the cardiology part of it."
"There is a serious informatics component to this," noted Grobbee. "It's combining the resources we have across the various academic groups," he said. "There is also capacity and experience of this sort within pharma companies," he added. "We want to combine the resources we have in terms of people, staff, and experience across these bodies into a common workplace."
The resources that BigData@Heart is amassing consist primarily of microarray data drawn from various consortiums and biobanks, Asselbergs said. "We are not trying to create new datasets;" he noted. "We want to harmonize them so that we can speak the same language."
The pooled data so far, according to the consortium, includes more than 5 million cases of atrial fibrillation, heart failure, and acute coronary syndrome (ACS), as well as data on 16 million-plus healthy individuals.
Added to that is next-generation sequencing, metabolomics, and proteomics data on some cohorts for the participants, according to Grobbee. "Along the road we plan to enrich certain databases," he said. "That could be done in a selective way in various cohorts, by aligning them to the depth of the data we have." The consortium in the future may also carry out direct target validation in cohorts that have been been assayed for potential targets of interest. Any such plans are preliminary though — Grobbee said that the project will spend its first year "getting a good oversight of what is available and where immediate opportunities apply."
Taxonomies and tests
Two immediate opportunities go hand in hand, according to the project leaders. One is an improved classification of various heart diseases based on genetics, the other is molecular tests to discern these cases from each other. During the next year, the consortium aims to develop a manageable system for accessing the data and to overcome any technological issues related to data sharing across communities. Rather than creating an "enormous data lake" in the form of a large centralized database, the group's strategy is to craft a general taxonomy of the data at hand, as well as harmonized analytical strategies for querying it. On that basis, they can begin to collectively link phenotypes to genotypes, ultimately moving to the next stage, where they can link those phenotypes to specific interventions.
By doing so, they will open up a new route for treating patients with heart disease in Europe.
"It could be an 80-year-old woman with hypertension, or a 30-year-old man with a mutation, but at the moment they are both treated the same way," noted Asselbergs. "With genetics we can do it a different way."
Getting there, however, will require new tests for various markers associated with the occurrence and prognosis of cardiovascular diseases. The consortium is focusing its efforts on heart failure, with hopes to expand into acute coronary syndrome and atrial fibrillation, Asselbergs said.
"Diagnostics will really come first," noted Grobbee. "We are looking at some of these diseases homogeneously, whereas there is lots of heterogeneity," he said. "Understanding that and having better diagnostic tools, to discriminate between certain symptoms of patients, is the first consideration."
BigData@Heart has seven work packages: project management; disease understanding and outcomes definition;  data sources; enrichment with omics; data analysis; communication of results and guidance documents; and ethics legal and data privacy. The fourth work package, enrichment with omics, should result in improved disease definitions and further subtyping of cases into molecularly well-defined groups. Somalogic, a Boulder, Colorado-based company is taking part in the consortium and is one of the project leaders in that effort.
Chief Medical Officer Steve Williams said that Somalogic will likely contribute its expertise in biomarker study design and execution, bioinformatics knowhow, and 5,000-plex SomaScan assays to the effort, which will be used to survey biobanked samples.
The company hopes that its participation will help uncover new  sub-phenotypes of disease and potentially identify causal drug targets for therapeutics companies, the latter made possible from the combination of proteomics and genomics available in some of the datasets.
Williams noted that Somalogic will benefit by participating as the datasets involved in BigData@Heart are aligned with its own programs in metabolic health. "We can therefore validate any proteomic models, for diagnosis, sub-phenotyping, or prognosis, that we have developed from our other large datasets," he said. The company can also test its models across different geographies and ethnicities by taking part in BigData@Heart.
By taking part in the project, the company will also see its SomaScan products used by "some of the world's leading experts," he noted, which should "speed its adoption into medical practice."
Somalogic has shown an interest in cardiovascular research. Last year it launched a nine-protein panel for assessing the risk of adverse cardiovascular events in patients with coronary heart disease on its SomaScan platform. And in May, the company voiced its desire to commercial tests for CHD.
The ability to better diagnose and forecast heart disease cases will in turn have an impact on clinical guidelines. Asselbergs pointed out that the participation of the European Society of Cardiology in BigData@Heart will ensure that society members will be informed on the project and its results, and could, if necessary, draft new standards for how to handle heart disease cases.
"We have the opportunity with the [participation of the] European Society of Cardiology to really impact clinical care," said Asselbergs. "This is really important. Otherwise, this will just be an academic exercise."
Reaching clinicians is a core aspect of BigData@Heart. The consortium on its website claims among its goals the "wide dissemination" of its results, to "maximize impact and speed at which the results will be broadly implemented in the EU." The initiative also aims to set "new and durable standards for cardiovascular big-data science for the next decades."
Pharma's perspective
The absolute goal of BigData@Heart, though, is to support the development of new drugs. According to Cronin, Vifor Pharma's interest stems from its history as a developer of therapies for iron deficiency. The company offers a number of oral and intravenous products for treating iron deficiency and is considered to be a leader in the market.
"There is a growing interest in cardiology," noted Cronin. "Iron deficiency is an established risk factor for heart failure and plays a big role in muscle function, as well as in mitochondrial oxidation," she said. "That's why Vifor decided it made sense to invest energy in this project."
Cronin noted that the chance of approval for cardiovascular disease drug candidates in Phase I trials is around 7 percent, and that the industry needs better definitions of heart diseases, as well as new markers to stratify patient populations in order to produce better therapies.
In addition to this long-term goal, the industry is interested in having a dialogue in the format presented by BigData@Heart with all stakeholders in the value chain in Europe. "We are so siloed, and often driven by being successful, that sometimes it is hard to have a dialogue and understand each other's needs," Cronin said of pharma. "That's a hindrance to being effective."
By working with academia, pharma also stands to gain access to approaches that might assist in the drug development process, Cronin noted. "Pharma is quite good at data analysis, but maybe not at the big data approach," she said. "Academia brings the innovation, pharma brings more of a standard approach, so that's where there's a win-win, an opportunity to learn from each other."